Cynic Fit Check: What editors are wearing
When it comes to fashion, who doesn't get a little stuck sometimes? With countless new trends emerging all the time and being exposed to an endless barrage of stylish people online, it can be hard to have a good sense of personal style.
Luckily, the Cynic editors are here to help. Here's how we find our fashion inspiration.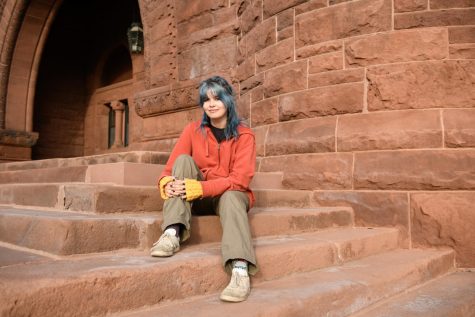 Ella Ruehsen – Editor-in-Chief
"Today I'm dressed as Clementine from 'Eternal Sunshine of the Spotless Mind' because it's Halloweekend and my hair is blue now. I dyed it blue yesterday for a costume as the Corpse Bride. It's also deadline and this is a cozy costume—that's the situation."
Eric Scharf – Managing Editor
"I'd say it's the dregs of how I dressed in high school. I was much more put together and dressed much more fashionably, and while it sometimes resurfaces—say in the winter with a peacoat and turtleneck—I usually find myself with a pair of jeans and a T-shirt. I think it's casual but well put together. There's intention."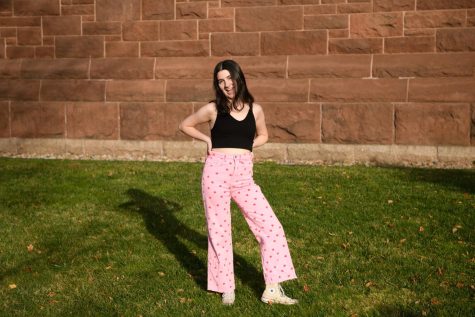 Grace Visco – Opinion Editor
"I feel the most 'me' when I'm wearing bright colors. How could I not be happy wearing pink pants?"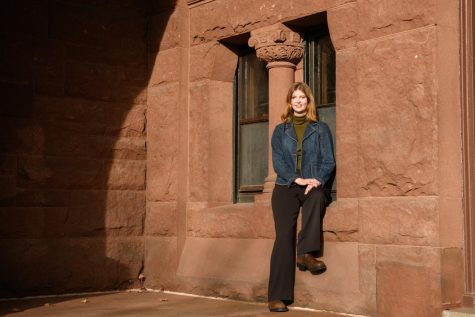 Sophia Balunek – Photo Editor
"My style inspo is Blair Waldorf, but she doesn't wear pants, so I'm doing a bad job with that. I'm tailored and classy. I just like slacks, you know?"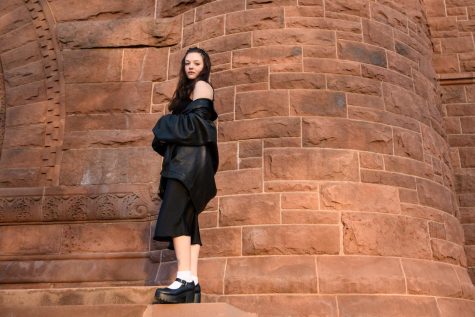 Izzy Pipa – Illustrations Editor
"I love the '90s, I love pieces of clothing that are timeless, that never go out of style and are also made well. I don't like latching on to trends and I like dark colors."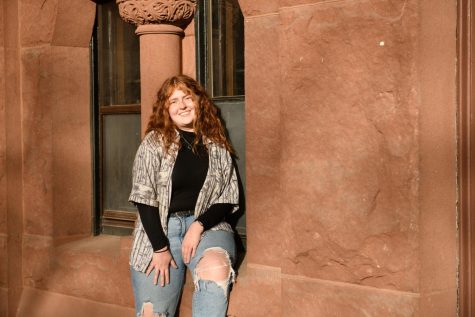 Halsey McLaen – News Editor
"I feel like some part of me is still a 2015 Tumblr girl. I feel like, in summary, it's functional but with some fun."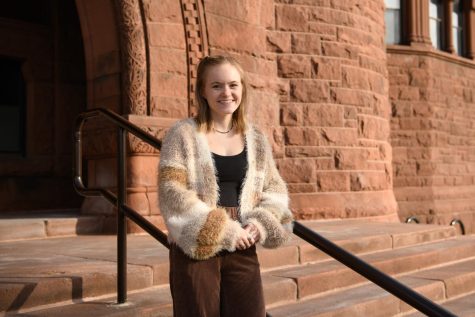 Ellie Scott – Digital Media Editor
"I would say that my style inspiration usually comes from wanting to wear a unique piece, whether it be the cardigan I crocheted in the photo, or a pair of earrings or anything else."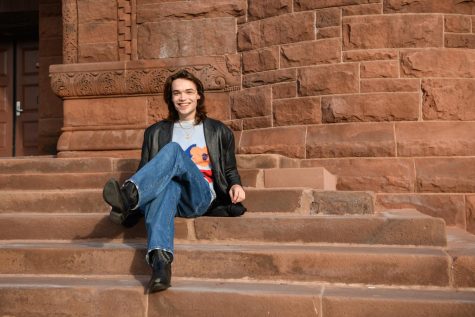 Eamon Dunn – Culture Editor
"I just like to wear clothes that look good."