Film producer discusses collaboration and perseverance
Students clicked the link and turned on their cameras and microphones, intrigued and prepared to talk with an esteemed producer and UVM alumni. 
The UVM Alumni Association held a Live Q&A on Microsoft Teams with film producer Jon Kilik '78 Nov. 11th.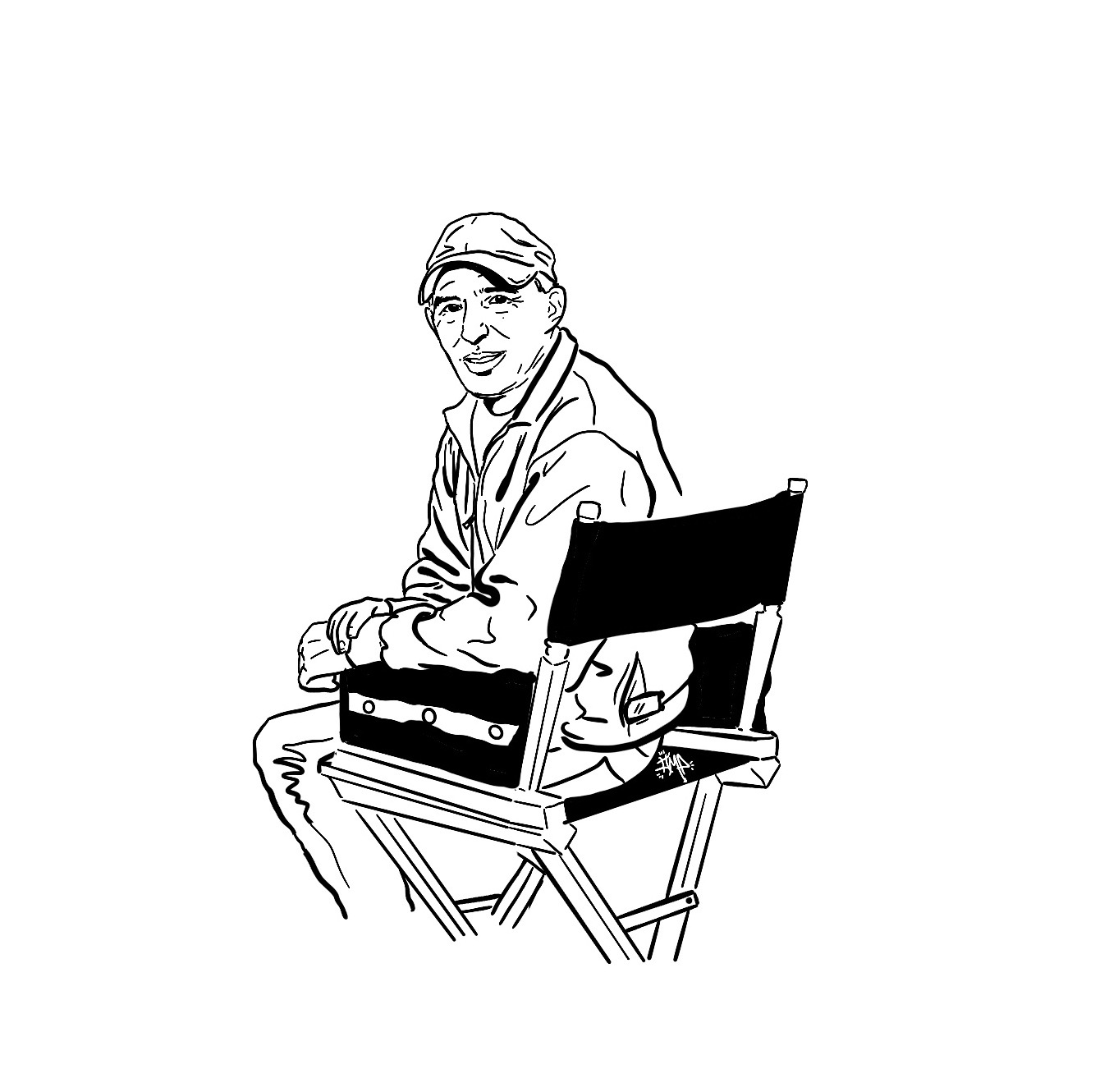 Kilik has produced several movies including "Da 5 Bloods," "The Hunger Games," "Dead Man Walking," "Foxcatcher" and many more feature length films. 
Moderated by UVMAA president and vice president Sophie Meyer and Katie Amendola and UVM Film and Television professor Hilary Neroni, students of many backgrounds, majors and ages came excited to probe the distinguished producer about his life and career and to get advice from a former catamount. 
The event began with students asking Kilik why he chose UVM and how he launched his career in film. 
Kilik said that he chose UVM because it  appealed to him aesthetically, socially, in proximity to his home in New Jersey and size.
"It was just a vibe. I had amazing friends and roommates who are friends for life who are as important in my life as anything," Kilik said. 
Kilik said that he didn't originally want to major in film, he stumbled across Film and Television Studies classes to satisfy some elective credits and fell in love with it, eager to make a living out of the art form. 
Kilik owes a lot of his inspiration to get involved in film to the professors at UVM who pushed and challenged him and viewed film as an art history. 
After graduating from UVM, Kilik got his start in TV as a production assistant for Burlington's WCAX news station before moving to New York City to develop screenplays and ideas with friends 
"Making connections in the film industry is not easy," Kilik said. "I slept on people's floors in LA and went out everyday to meet people and make connections. But even if you did that, there's no guarantee it will work out but you never know unless you try." 
Kilik said that even before producing eleven of his movies, he developed a relationship with legendary director Spike Lee. The two have since become a powerful team and great friends before producing Lee's latest film "Da 5 Bloods" together.
No one in the film industry would take a chance on Lee or his films but once he needed a producer to team up with they realized their partnership worked like no other, Kilik said.
Lee couldn't get anyone to look at his ideas, so he would get up at 5 a.m. and write out longhand scripts and stories, scene by scene, working on his craft. Lee would even create movies with low budgets so that finding funding would be easier, Kilik said. 
"We were both living in a two room apartment in the 80s, he had no money and couldn't pay me," said Kilik. "We got along and he asked me to hang in there, wait for the script for what ended up being, "She's Gotta Have It" and asked me to come up with a production plan."
However, Lee and Kilik needed money for the film. Kilik said that the budget was raised "nickel by nickel," returning bottles, asking for money from friends and trying to make ends meet. 
When students asked how he was able to keep the momentum despite not having any money or opportunities he answered it simply, "You can't give up your dream and your vision for anything." 
Today Kilik and Lee continue to make movies together and roll out influential feature films for all audiences. "We're just always trying to recreate that magic we've had since day one," Kilik said. 
When a student asked if making movies that include diversity and representation is important, Kilik responded by saying it is a filmmakers responsibility to be inclusive. 
"Films are a reflection of the world we live in and the society we come from. Hopefully the filmmaking gatekeepers will support the movies made by the people who the films are made for," Kilik said.
When asked what he looks for in possible hires Kilik said it all has to do with one's dedication to their job. 
"You must have incredible drive, commitment, and work ethic," said Kilik "I love that and look for that from the youngest production assistant to the oldest person on set."
Kilik said that film is a tough business to enter but any student could be the special one that gets to live their dream as long as they have the drive to hang in long enough. 
"I'm not gonna tell you that it's easy, but I'm never going to discourage you from trying," Kilik said.