First-years adjust to life on campus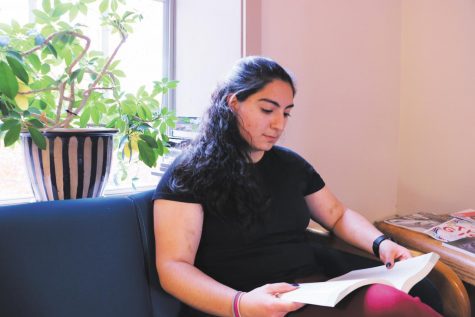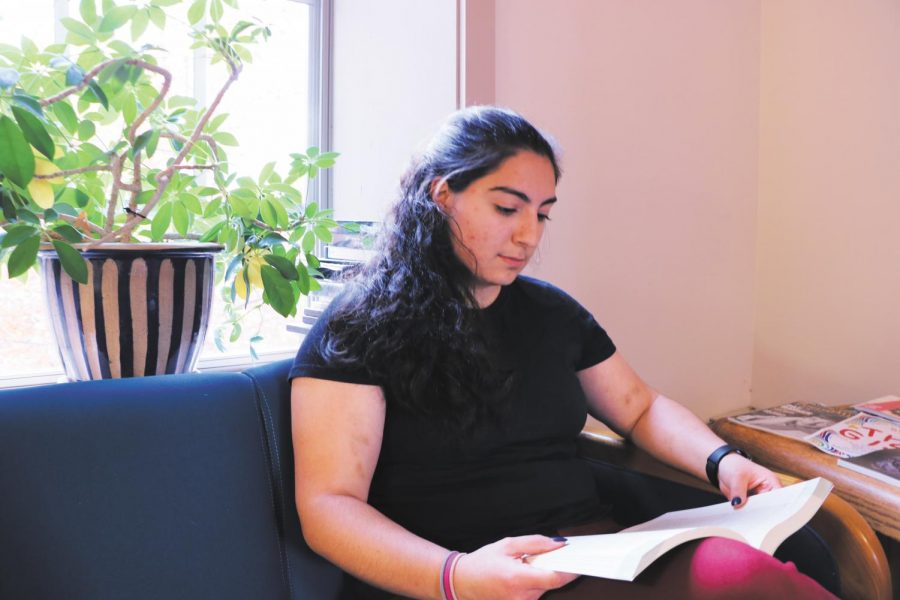 As the leaves change and the temperature drops, first-year students at UVM continue to adjust to their new social life on a college campus.
The first couple of months as a college student are full of change and trial and error.  Finding the right friends as a first-year while simultaneously trying to navigate classes, dorm life and living away from home, likely for the first time, is not easy.
For many first-years, the question of who their best friends are going to be is inescapable.
First-year Annabel Missing feared that coming from a different part of the country would put her at a disadvantage.
"Being so far from home, I was worried that I wouldn't be able to find friends right away because I knew no one going in," Missing said.
Coming from Virginia, Missing was worried about making friends at a school where the majority of students are from the northeast and know at least a couple of other students going in.
"It was scary coming from so far away.  I didn't know a single person going to UVM, and since my friends at home pretty much all went to the same schools back in Virginia, they had each other going in," Missing said.
College is a fresh start. It's an opportunity to meet new people and expand and grow in every sense.  As wonderful and exciting as this is, it can be scary too.
However, between clubs, dorms and classes, there is no shortage of ways to meet people.  Many first-years feel an unspoken pressure to meet their lifelong friends in the first month of college, but this is simply unrealistic.  It takes time.
Senior Madison Cilk believes that with time, everything falls into place.  "You just have to trust the process," she said. Especially because it's a bigger school, there's a group — probably more than one group — for everyone.  Meeting your people is inevitable."
For Cilk, talking to exchange students was a critical aspect of her social life at UVM.  
"I'd definitely say the best decision of mine being here socially was getting involved with the international student group," she said.
One way to do this is through the Buddy Program, which pairs new international students with continuing UVM students.  Whether it's through sharing meals, going to social events or studying together, the Buddy Program forms connections and friendships between UVM and international students.
"UVM works really hard to create friendships by having all sorts of social functions like, for example, the recent FallFest concert," Cilk said.  "[UVM] really does foster friendships, so I was never worried that I wouldn't make friends."
First-year Michaela Malec agreed.
"UVM does a good job of creating a safe space to branch out and step outside of your comfort zone," she said.
Many students agree that simply following your passions and interests will lead you to the right people.
"Join that club you're interested in, whether it be the Outing Club, the club swim team or a language club," Missing said.
The Outing Club runs trips every weekend during the school year, giving students both familiar and unfamiliar with the outdoors an outlet to meet new people while exploring Vermont's natural beauty.  Trips range from hiking, backpacking and canoeing to rock and ice climbing.
"Joining a sorority is another way I've been able to branch out and meet lots of awesome people," Malec said.
Malec recently joined UVM's chapter of Kappa Alpha Theta.  She said that through kite dates and other events such as movie nights, chapter meetings and fundraisers, new members are able to meet upperclassmen they might not otherwise get to know.
Prior to initiation, active members take new members on kite dates.  These "dates" form bonds between older and newer members of a sorority, giving new members a strong sense of community from the start.
While starting college can be overwhelming, students can rest assured that there is a place for them at UVM.