Poets meet at the crossroads with new magazine
Anna Kolonsky, Staff Writer
October 4, 2018
On a sunny day in Henderson's, two jean jacket-clad students sat in cushy chairs as they talked excitedly.
Graduate student Alexander Ellis and junior Mak Baker are editors for Crossroads magazine, an independent, student-run poetry magazine. 
The project began in late 2017 when Ellis and his friend Jack Wheaton '18 were inspired by a poetry reading at the Light Club Lamp Shop, Ellis said.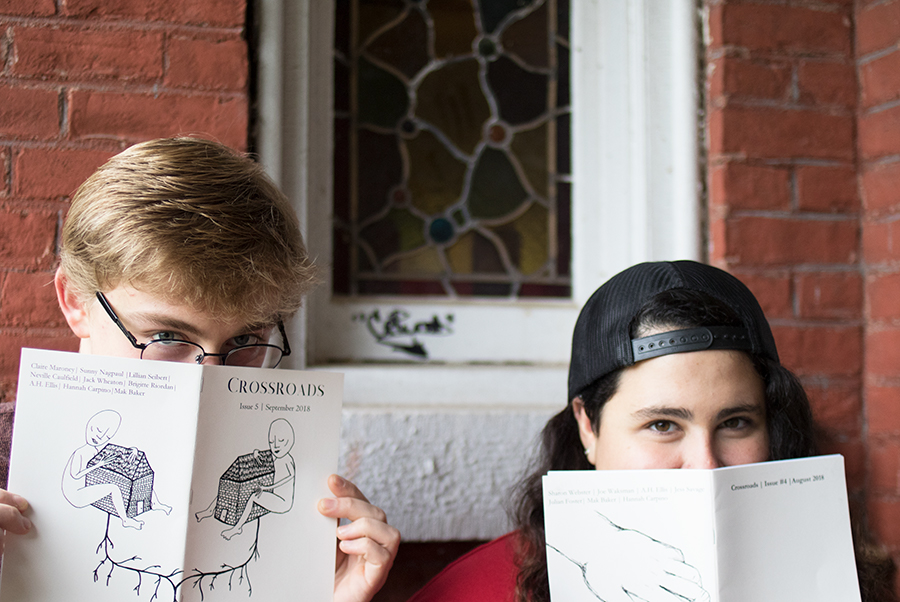 "We knew that there are a lot of student poets out there," he said. "We wanted to create a literary supplement that would display their art and blend communities."
The duo soon found support for the magazine from their friends, and before long, senior Hannah Carpino joined the team.
Crossroads started with small funding from the English department, a few resources and the dream of creating a place for all poets to showcase their writing, Ellis said.
The team decided to name the magazine Crossroads after a poem that is put at the end of each issue that reflects their idea of creating a community where anyone and everyone can meet at the crossroads and share their ideas and passions.
The editors accept poetry submissions and publish them without making any edits.
"The term 'editors' is a loose term — we're more publishers," Ellis said. "We're simply a platform."
All works can be submitted through their email, Instagram or Facebook.
Crossroads is distributed downtown at places like Muddy Waters, Uncommon Grounds, Pure Pop Records and the Light Club Lamp Shop, Baker said.
"We accept poetry up to 500 words and accept art for the cover, spotlighting one artist and a handful of poets in each monthly issue," Baker said.  
The magazine hopes to expand its influence and offer new ways for poets and artists to get involved like hosting poet podcasts and collaborating without student organizations, Ellis said.
"Other people do care about your work — you're not an island," Ellis said. "It takes two minutes to submit and be published by your peers."
Baker said Crossroads is dedicated to building a stronger community of poets and artists and empowering others to continue writing and creating.
"To hold something in your hand that you're a part of, it makes all the difference," Baker said.
This article updated at 9:41 p.m, Oct. 2 to reflect that Crossroads magazine does not, at this time, receive any funding from the UVM English department. Funds are currently being negotiated. 
About the Contributor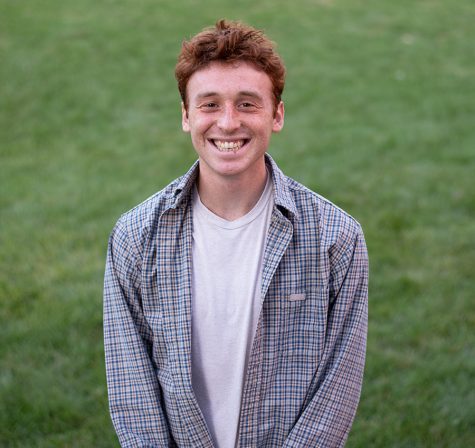 Alek Fleury, Managing Editor
Alek Fleury is an English and Political Science double major from New Jersey (the greatest place on earth). He dedicates most of his life to being the...