UVM leaders pioneer service trips for spring break
While many students plan to spend their spring vacations catching up on sleep, the student directors and site leaders of UVM's Alternative Spring Break are planning a more active break.
For one week each year, the ASB program sends students on substance-free volunteer trips around the country to do social justice work for communities in need.
Some trips address a range of social issues, including youth, education, housing and homelessness and environmental preservation, said Laura Megivern, an ASB staff adviser.
Participants spend their week doing labor for the community, learning about the issues that need addressing and what it is to be a volunteer, according to the UVM ASB website.
Sign ups open in fall semester to students interested in participating and include the opportunity to rank their desired trip location by preference.
"We look for service opportunities that are going to be useful to organizations and that are actually going to make a long-term impact," Megivern said.
There are similar programs at other colleges such as UVA and the University of Michigan, where ASB represents a larger movement of getting students involved in active citizenship, she said.
Vermont's ASB trips are headed by the school's own student leaders who are committed to civic engagement, setting it apart from other organizations.
Student directors choose to book the trips which are then supervised by student site leaders who coordinate and supervise their trips, said student director Alicia Gusan.
"If you're a site leader, you realize it's a totally different ball game," senior and ASB director Kyle Kellet said. "We pick our site leaders in the end of September for a trip in March, and they're meeting every week until ASB."
"I got more out of it as a site leader
because of that relationship you have with where you're going," ASB director Caitlin Beaudet said. "You find out your destination very early on, who you're working with and someone specific you can contact. It was valuable to have that interaction. It made me more excited to get there."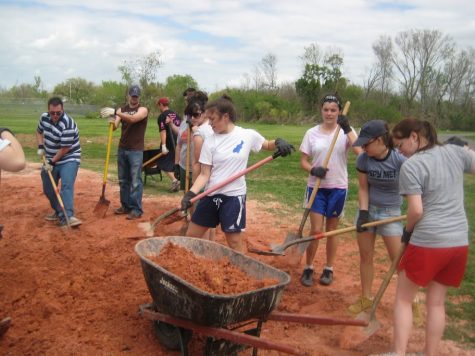 Spending a week working together in close quarters results in a tightly knit group by the end of the trip, junior and ASB director Caitlin Beaudet  said.
"I went and I didn't know what to expect at all," Beaudet said. "I ended up feeling like I had a whole brand new little family."
About the Writer
Katie Brobst, Assistant Life Editor
I am an English and Film & Television Studies double major here at UVM. I was homeschool through high school and transferred here after attending CCV's...