Authenticity served at Pho Hong
Vietnamese restaurant Pho Hong has carved out a little slice of home, causing locals and college students alike to return for over 10 years.
Pho Hong, on 325 N. Winooski Ave., opened in February 2008. John Wick has been the restaurant's front-end manager for 10 years. For him, the appeal of Pho Hong stems from it's emphasis on hospitality.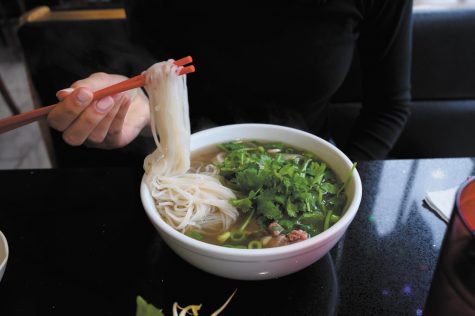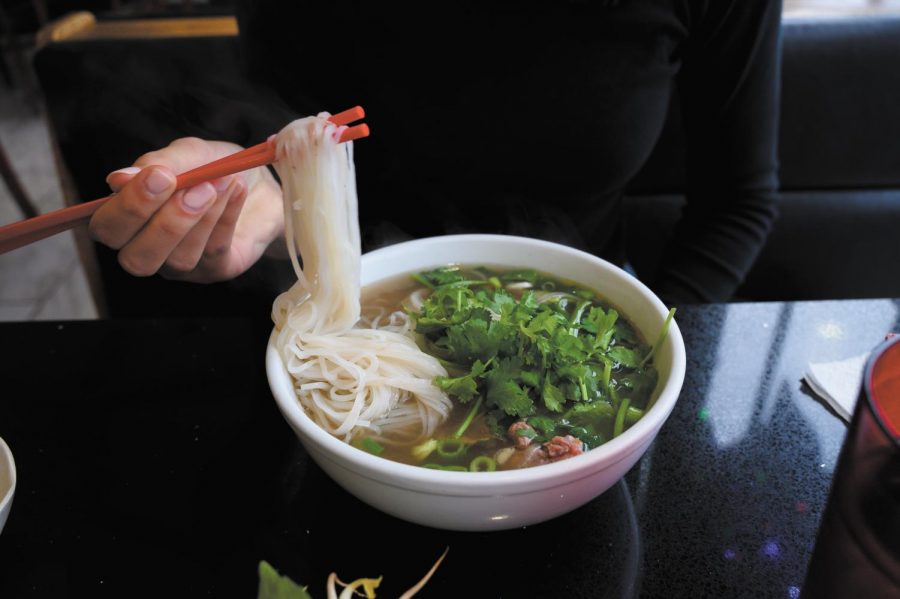 "We try to treat people like family," Wick said.
Pho Hong opened as the result of one woman's love for cooking. Jade Le, daughter of Pho Hong's owners, remembers it was always her mother's dream to have a small cafe.
Friends and family members urged her to pursue it, and eventually, she did. Even before she started the restaurant, Le's mother loved making food for people.
"We would get together as a family and we'd always cook a feast," Le said.
It's easy to see these values play out just from sitting in the restaurant. An older woman comes in to order a small dessert. Le lets Wick know that the woman's order will be on the house.
There is a restaurant-wide break every day between 4 p.m. and 5 p.m. to prepare for the dinner rush. At 4:15 there are still people eating, but no one is being hurried out. Even though the break only lasts an hour, the front-end employees still let people linger as they finish up their meals.
"We have an old style here," Le said. "Everything is classic."
Many servers are well acquainted with the customers, especially regulars. They begin to recognize faces or voices over the phone. When people start coming in multiple times a week, employees like Wick know customers' names, families and dogs' names.
Keeping Pho Hong running has been no small task. It is not uncommon for Le and those helping out in the kitchen to be at the restaurant, "14 hours a day, six days a week," she said.
Despite the homey, sometimes laid-back feel of the cafe, it is fast paced both in the kitchen and outside of it.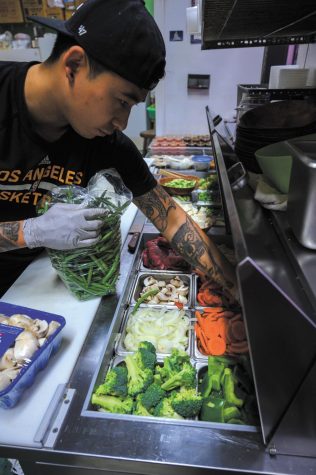 "My mother is here every day," Le said. "She gets here at noon, and stays sometimes until 2 a.m.; My dad comes here at 2 a.m., 3 a.m., until 11 a.m. to make the broth."
Hard work has been a fundamental part of Pho Hong since the very start, and to glance over that would be a disservice to the chefs and servers that are so dedicated to maintaining the restaurant's friendly, comfortable atmosphere.
"When it first started, it was just me and my mom," Le said. "Then my aunt started doing the dishes. My sister was in medical school and she came in after to help out. It was all women when we first started."
Since then, the number of employees has expanded to meet increasing numbers of customers. But even now, they manage to operate with less than 20 overall staff members.
Ron Spivey has been a server with the restaurant for over six years. After working at other restaurants like IHOP and Buffalo Wild Wings, Spivey began his employment at Pho Hong.
The camaraderie is what has kept Spivey at Pho Hong for such a long time — and he doesn't plan on stopping anytime soon.
"[Pho Hong] probably got me through life, pretty much," Spivey said. "There was a point where this was the only thing I was doing… This is like my foundation."
Part of the reason for having a smaller staff is that it allows Pho Hong to sustain their manageable prices. Good service at a reasonable cost is incredibly important to Pho Hong's operation, Le said.
Nearly all of their entrees are under $10. Pho noodle soups, the restaurant's staple, are $8.50 for a large bowl.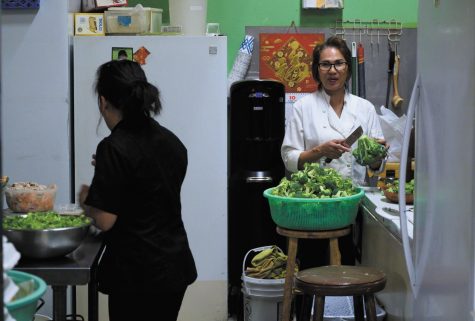 "We try to keep the prices low," Le said. "We have a lot of students coming here."
Sophomore Kyle Martin values Pho Hong for its authenticity, considering that it's one of the few Vietnamese restaurants in Burlington.
"It's definitely a good spot to stop by for something quick, which is good," he said. "And it's relatively cheap as far as stuff around here goes. I like that."
Due to its close proximity to UVM, about half of the restaurant's fall through spring customers are college students.
However, there are also plenty of families and locals that enjoy the restaurant.
With a decade of experience, Wick finds great importance in conveying Pho Hong's authenticity to customers.
Pho Hong is very much a customer-centered establishment. This is evident through the long hours the cooks put in, the neighborly cheer of the servers and even the food itself.
"It is a business," Wick said. "But at the same time, we try to be more of your friend."