Between the bars: Craft beer and pinball machines meet at The Archives
From the windows outside The Archives, lights from rows of arcade games glitter through the glass.
There's an instant sense of childhood nostalgia — but it's presented alongside a sophisticated selection of grown-up drinks.
The Archives, a bar located on 191 College St., just celebrated its three-year anniversary and in that time has become an icon in the Burlington bar scene.
The Archives serves craft beers and artisan cocktails.Its walls are lined with arcade games like pinball and Tetris that patrons can play while they enjoy their drinks.
Many Burlington bars reflect the city's significant college-aged population.
At downtown bars like Rasputin's, the selection includes a drink called the "Trash Can," a mixture of Red Bull and hard alcohol.
The Archives is a noticeably calmer environment, one where music from artists like Nirvana and Elliott Smith quietly graces the speakers, and customers kick back by grabbing hold of joysticks.
"The Archives is really fun," senior Yael Dormont said. "I love going there not just for a drink, but also to have a good time."
This vibe is exactly what the staff of The Archives is aiming for.
"The crowd is really laid back," Beverage Director Sean McKenzie '08 said.
Owner Matthew Walters and two of his business partners are alumni of Burlington College.
The idea for The Archives was inspired by a Brooklyn beer-style bar called Barcade.
"It was the greatest thing that we'd ever seen because we all love arcade games, and we always loved beer," he said.
When The Archives opened, there was an emphasis on providing a great beer selection, but recently the menu also expanded to artisan cocktails and a small wine selection.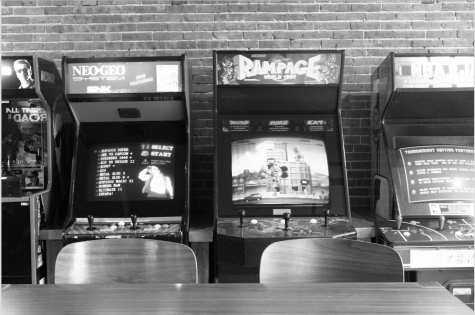 The Archives sees many customers, both locals and travelers, who come specifically for their beer offerings, Walters said.
"Vermont in itself gets people from all over the country, all over the world, because of the beer that's available here," Walters said.
Walters' favorite cocktail on their menu is a concoction created by McKenzie.
It's called "Black Gold" and is a rum drink infused with cold brew coffee and vanilla.
"He's an incredible bartender," Walters said of McKenzie.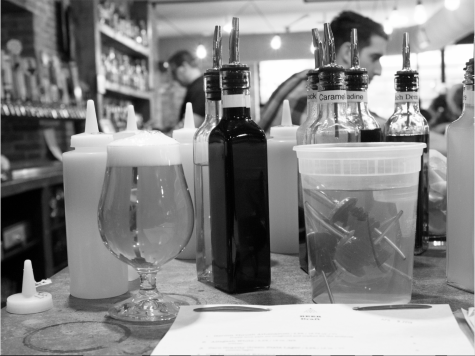 Most patrons of The Archives are a bit above the college age range — around 25 to 35 years old.
It certainly isn't a college bar, but the bar attracts a range of ages, from college students to people in their 50s to 80s.
"When I was a kid, we used to play arcade games all the time," Walters said. "For people [of college age now] it's much more of a novelty."
He said that sometimes he'll see college kids who haven't played arcade games before come into the bar and struggle to locate the start button on a pinball machine.
But other times, the bar's unique format is a way for generations to bridge their age gaps and enjoy drinking together, he said.
"When you see grandparents and parents come in with their kids, it's always a kick because they sort of don't want to be there," he said. "Then, once they start playing a game they really get into it."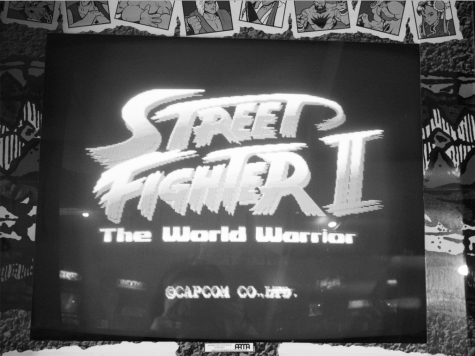 The way people drink at The Archives is different from binge-drinking culture that dominates college, and Walters loves seeing college customers appreciating artisan beer without the intention of getting wasted.
"There's nothing better than seeing someone [of college age] come in and spend a decent amount of money on a good, quality beer," he said.
The presence of the games helps slow down the drinking process and eases the tensions that can come along with drinking.
"You can have a good time if you come in to play games, you can have a good time if you come in for a drink and you can have the best time if you do both," McKenzie said.