Community fostered in Burlington nonprofit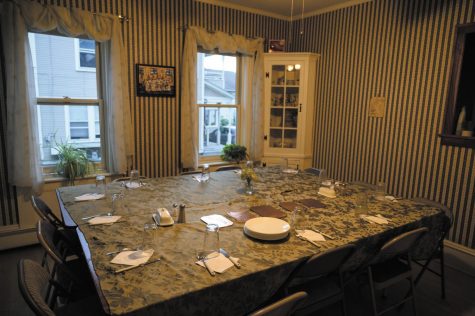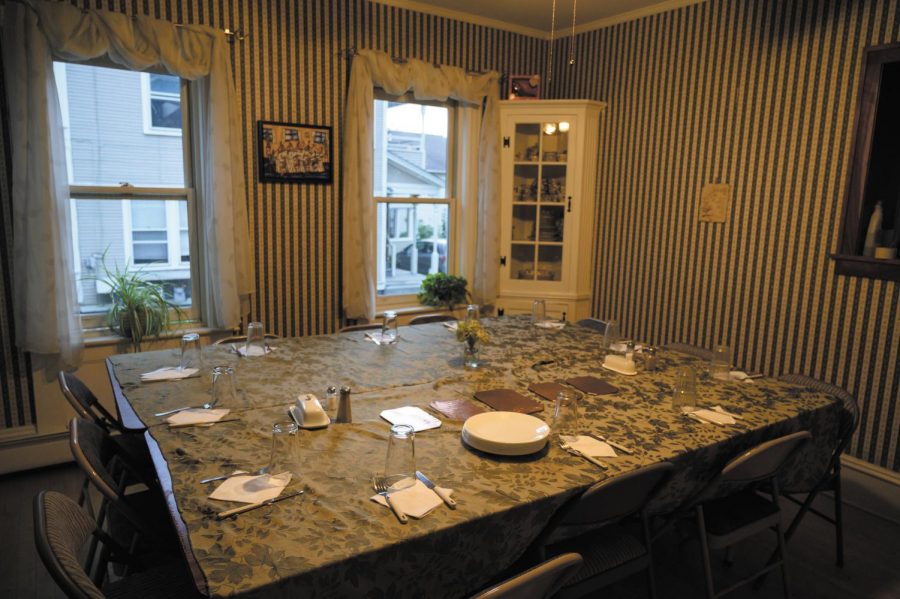 From the outside, 96 Buell St. doesn't look very striking. One might not expect formerly
incarcerated people to live in the middle of a street known for housing UVM students.
However, in this tidy house, students, international volunteers and formerly incarcerated people live together. They all work to help reconcile former prisoners with the real world communities they are entering.
The Dismas organization was founded in 1974 in Nashville, Tennessee, with the mission of reconciling formerly incarcerated people with their communities. In 1986, the Buell Street house opened to accomplish that same mission, according to the Dismas of Vermont website.
Alec Ewald, an associate professor of political science, serves on the board of Dismas of Vermont. He said there are more connections between students and formerly incarcerated people than may be apparent.
"Students and former prisoners will often have very different life experiences," Ewald said. "Both could sort of benefit from sharing things with each other, that's a defining element of what Dismas [is]."
Every weeknight, volunteers from around the community prepare and eat dinner with the residents.
Junior Madi Kelly started living at the Dismas House in August and thinks the dinners are an important part of accomplishing the Dismas House's mission.
"It all comes back to the evening dinners… having that set routine of something familiar to come back to everyday…it is life changing," Kelly said.
She also has previous experience living in a home with someone who had been in prison.
"I am realizing that people who are so often ignored and brushed under the rug by everyone in society have incredible stories to share, which is obvious, but still we all need reminding," she said.
Often, prisoners feel separated not only from their community, but from themselves.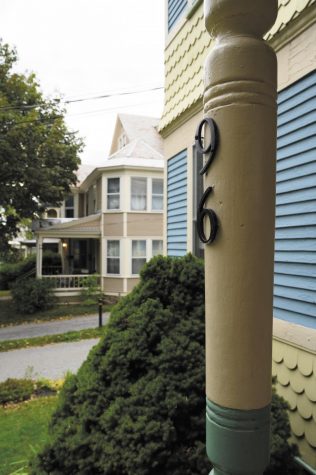 Shawn Hanson, a current resident at the Buell Street house, has been in and out of prison all of his adult life. He has been living in the house since mid-September.
"It does separate you from the community, and there's a stigma, the value of a person gets decreased," Hanson said. "It's more of an internal separation, I feel more separated from myself, it's not always other people that do that."   
Sociology professor Eleanor Miller agreed that people in the Dismas house need help re-adjusting to the world outside of prison. She is a council member at the Buell Street Dismas House.
"If people had family to go to, they would probably go there," Miller said. "The people at Dismas are not well integrated into the community."
Hanson believes that the house helps him adjust to live in the community. He thinks that the house prepares him on a small scale for a realistic community experience.
"I feel a little bit out of place here, but it's a good thing," he said. "These are people that I'll interact with in the community, and learning to do that on a small scale in a house is a lot better than just being forced to out there."
The students living there also feel that the Dismas House has had a positive impact on both them.
Junior Mackenzie Imhoff lives in Dismas House, and she's a sociology major with a concentration in crime and criminal justice.
"It's given more meaning to my crime classes," Imhoff said. "I've learned a lot in regards to my academics, but it's also affected my outside relationships."
Beyond the exchange with students in the house, the location also provides people formerly incarcerated with a lot of interaction with the neighboring students.
Hansen explained that living near students can be both distracting and beneficial.
"The people [next door] were having a party last night, you know those things are going to happen," Hansen said. "As a recovering alcoholic and addict, you're going to be around that stuff, but I know I'm safe in here."
However aware the residents of 96 Buell St. are of the students around them, their neighbors and the greater student population
don't seem aware of the Dismas House.
"I know somebody who lives right next to me, and we were chatting the other day, and he had no idea what this house was and what Dismas House is," Kelly said.
Dismas House is open to students who want to become involved. To volunteer, email Kim Parsons at [email protected].