Exploring the effectiveness of WE required course
Bleary-eyed students shuffled into a lecture hall, clutching coffee mugs and iClickers as they prepared for their first class of the day, Healthy Brains Healthy Bodies.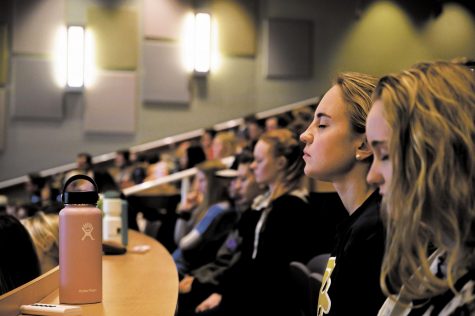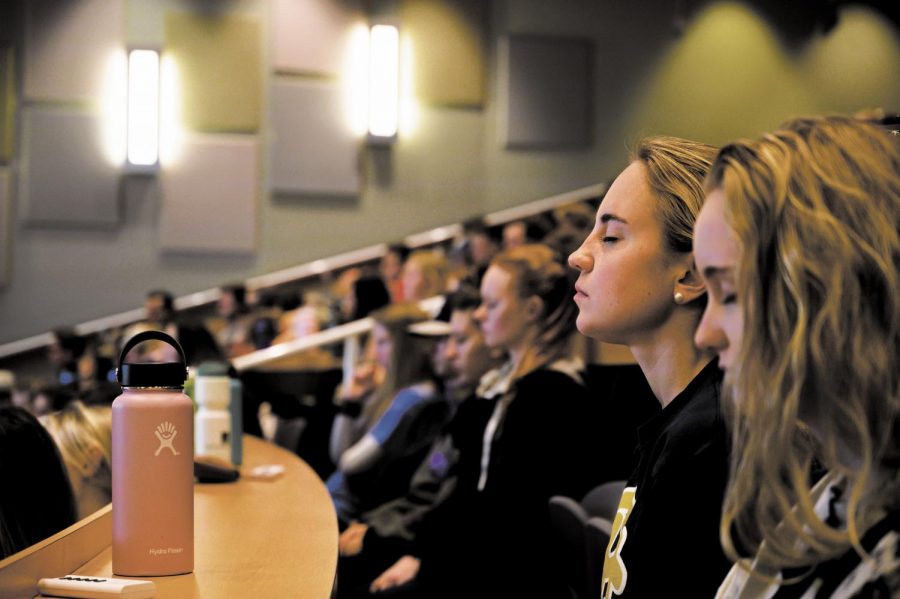 According to the Wellness Environment's page on the UVM website, all students living in WE are required to take Healthy Brains Healthy Bodies, a course that highlights the effects our environment can have on our mind.
The class focuses on components of health such as exercise, music, substance misuse and sleep.
First-year Alanis Papoulias, a WE resident, understands the importance of living in an substance-free environment, but said that students seem to view HBHB as a course with little value.
"I don't think there are very clear expectations for that class, and I don't think a lot of people take it very seriously," Papoulias said.
Going into her first year this fall, substance-free living was a necessity for Papoulias. She has such severe asthma that she requires a nebulizer, a machine she uses to take asthma medication, to be by her bed at all times.
"I just can't be around weed or anything, at all, or vaping," Papoulias said. "It will totally set me off."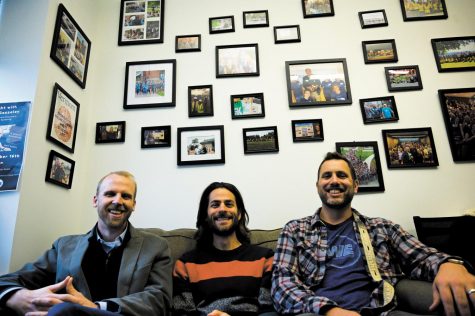 Though WE provides Papoulias with the safe environment she needs, she lacks a feeling of engagement in the learning community's required course.
Jeff Rettew, associate director of WE, views HBHB as a sort of common ground between students in Wellness.
"It is the foundation on which the whole program is built," Rettew said. "It builds community through this common experience. It gets everybody on the same page."
According to the HBHB fall 2019 syllabus, the three-credit class meets twice a week for an hour and 15 minutes.
Daily iClicker questions are 25% of the student's grade, attendance is 20%, various Wellness Plans are 35% and two exams are 30%.
Sophomore Zoe Huish, who took HBHB last year, also said she experienced a lack of significance in the course. She attributes this to her professor's lack of enthusiasm for the course.
"The lecture material itself was interesting and intriguing," she said. "It's just the way it was presented, very monotone. It didn't really seem like [our professor] wanted to be there or wanted to teach us. Seemed like he was like, 'alright, let's get this done as fast as I can.'"
First-year Kevin McDermott, a student taking HBHB, also believes the effectiveness of the course is questionable.
"I don't feel like I'm retaining that much, just because it's structured pretty weirdly," McDermott said. "They don't let you take notes or really do anything except sit there and listen. It's tough to retain any knowledge."
Though attendance is mandatory, students are prohibited from taking notes in class, as lectures and assignments are posted online.
Correct answers for two iClicker questions during class not only make up 25% of the student's grade, but an additional 20%, as they also dictate the attendance grade, according to the syllabus.
Psychiatry professor William Copeland, who teaches an HBHB class, seems to be aware of the discrepancy between what he teaches and what students absorb.
"I don't necessarily expect kids to go away with a lot of information," he said. "Sometimes, I feel like it can go way over people's heads."
Despite Copeland's perspective on what students may or may not retain, he sees the value in teaching students about decisions that could impact their collegiate paths.
"We want to motivate kids to make choices in their lives that are positive," Copeland said. "We don't just want to say, 'this is all good for you, this is bad for you and that's that.'"
Though some students may not feel compelled by HBHB's subject matter or how it's presented, Copeland and other instructors are dedicated to the course and what it stands for.
McDermott has Jim Hudziak, director of WE, as his professor this semester.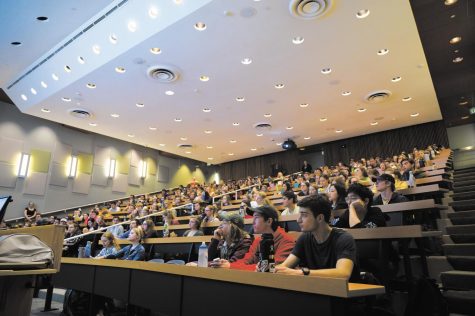 "He's pretty passionate, and like, that's nice because it does keep you awake," McDermott said. "I can't imagine having a professor that didn't care about what he was teaching."
With Rettew's experience as the associate director, he said he values HBHB's role in creating an environment conducive to studying.
Fostering this academic culture through HBHB, combined with the substance-free aspect of WE, may help create a space for students who need certain accommodations.
Overall, Healthy Brains Healthy Bodies is a course with the potential to have great impact, but students seem to be unable to reach a verdict about the effectiveness of what is being taught.