Learning to embrace a city as a home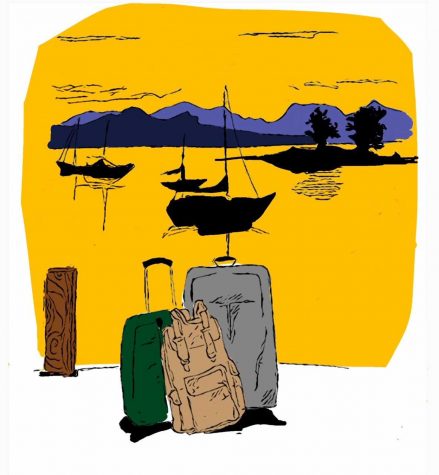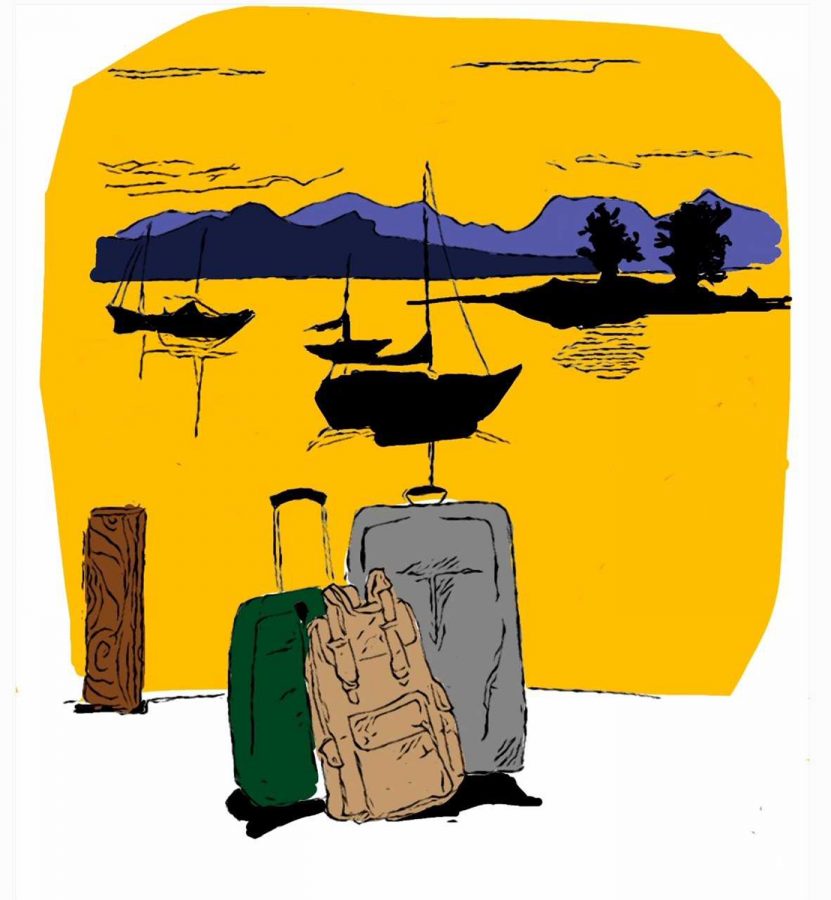 Holly Coughlan
Fog nestled into the foothills of the Olympic Mountains. The wind whispered over the bay, causing the slightest of ripples. Conifer trees colored the landscape a deep green. My family and I paddled across the bay near my cabin.
At that moment, there was nowhere else I would rather be.  
About a year ago, I returned from seven months of traveling independently, hitting 13 countries along the way. I felt inclined to take a gap year as a way to challenge myself and make the expansive globe feel a little bit more approachable.
I bounced around, staying in some places for two months and others for only a couple of days. I visited Southeast Asia, West Africa, East Africa and Europe.
Landscapes varied dramatically, and the lack of permanency and expectations allowed me to fall in love with places all over the world with an open heart and little hesitation.
When I returned home from my travels, I was naive to believe that I was suddenly able to handle major changes. I found that my perception of home was comprised of my community, but my sense of community is a product of the beautiful place I grew up in.
Just this past winter, I transferred to UVM from a school in sunny Los Angeles. My perception of Vermont was defined by the unpredictable weather while my sense of belonging was still nestled in the mountains of the Pacific Northwest.
My summer was filled with many other memorable moments, but as I paddled on the bay, it was the first time I realized the profound effect that natural scenery has on me. The sheets of fog, the slightest drizzle, the surrounding water and tall mountains almost acted as a cloak of comfort.  
As this summer wound down, the time spent paddling across the bay to collect blackberries and traversing back to dig clams and mussels felt sentimental. It occurred to me that my next two years would be spent primarily in Vermont rather than the Pacific Northwest region that has so profoundly influenced me.
Only a few weeks ago I moved into my apartment and for the first time, Vermont felt strangely permanent; less transitory and more like I was being pushed to accept Burlington as a home. While unpacking, I felt a certain amount of resistance to letting myself sink in to this new place before I really knew it.
Arriving for my first Burlington summer, I realized that I am embarking not only on my first fall semester at this school, but also in this part of the world.
As I stepped on the University green for the first time this summer, the deep red color of the brick buildings complimented by the vibrancy of the foliage felt familiar, with just the right amount of challenge to what I know.
Walking down College Street, admiring Lake Champlain at the bottom of the hill, it occurred to me that beauty and home are going to be redefined as I learn that falling in love with another place doesn't mean I have to let go of the one I hold dearest to my heart.