Reclaiming Identities of Addiction
Language is a powerful form of representation, and one that is largely absent on this campus for our students in recovery.
Professors banter about the consumption of alcoholic beverages in class, students openly recount drunken evenings on the bus and people jokingly self-identify as "alcoholics."
Comments from professors — including one who said all heroin users are lost causes and should be locked up — are swept under the rug. Students and professors often neglect to realize there are numerous students in recovery from substance use disorders who are regularly marginalized on campus.
UVM supports these students through the Catamount Recovery Program, founded in 2009.
Amy Boyd Austin, the director and founder of CRP, worked tirelessly to create the program after a faculty member informed her of students struggling with substance use on campus.
"We realized that ours [program] was about building community and connection – a safe haven for students that celebrates recovery and honors recovery as a model of wellness," Boyd Austin said.
The program follows five pillars: recovery, community, academics, service and advocacy. CRP consists of over thirty students, but Boyd Austin said she is in contact with fifty or more additional students interested in the program.
Senior Zachary Wyatt, a personable and tenacious psychology major in CRP, discusses his recovery as an identity with fervent authenticity.
"I think deep down, people want to share, but don't because of the stigma. It's an identity I hold, it's part of who I am," Wyatt said. "It's by far the hardest thing I've ever done, and why wouldn't I be immensely of proud of that?"
Anonymity and recovery have been coupled for decades since the founding of Alcoholics Anonymous in the 1930s. CRP strives to empower those in recovery rather than promote anonymity.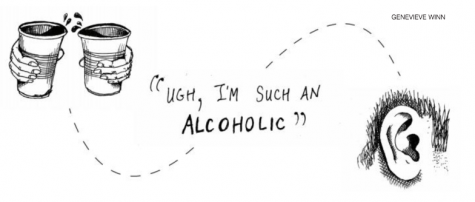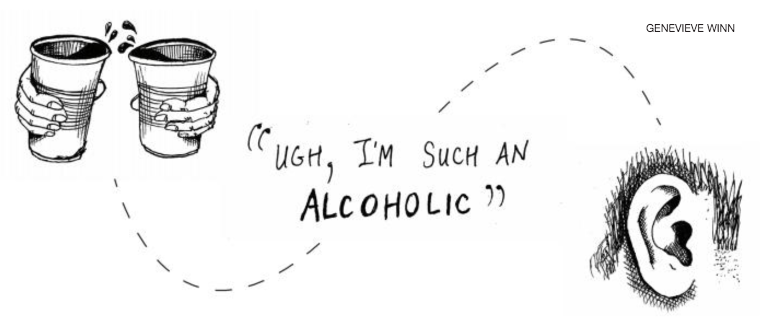 Members of CRP are looking at the similarities with acceptance, learning from the ways in which the gay rights movement gained traction and removed the stigma that being queer was a choice.
Austin, while speaking about university programs in relation to CRP stated, "I honestly feel more connection to some of the other identity centers than I do to policies like dry campus or Wellness Environment, because I feel like those centers are working hard to support identities that are marginalized and that generally aren't seen or understood and are expected to be able to just deal with the norms of college life."
CRP is challenging this stigma by offering classes in community engagement and encouraging students in recovery to find confidence and strength through their personal stories of adversity.
Wyatt, along with other CRP members, finds advocacy to be an important aspect of recovery. "It's taught me that speaking up about things takes the power away from them and that confidence and empowerment always follow."
Universities, in addition to selling an education, are selling a college experience. Senior Joy Solomon, a thoughtful special education student in CRP, vocalized this idea.
"I think in a systemic way, this institution from orientation day has this college experience … UVM is a brand and the brand is for a very specific college student," Solomon said.
Solomon said she received a booklet for off campus housing options, but even these came filled with assumptions.
"It just assumes that you're going to be too loud for your neighbors and that there are certain things that you're going to experience and encounter," said Solomon.
Assumptions about partying and a culture of excess that are enforced through this type of language has consequences in that it doesn't represent those in recovery.
Through University marketing and everyday language, Boyd Austin laments that we have accepted that substance abuse is a given on many college campuses.
When asked about how our institution could better support the CRP and our students who are in recovery, Boyd Austin said, "I think that UVM could improve in supporting the program by recognizing it as another form of diversity. This is an underrepresented identity on college campuses and can be really invisible."
Through institutional policies and the normalization of substance use culture, UVM perpetuates this invisibility.
While the university could make major improvements in diversity surrounding both recovery and marginalized identities at large, students and faculty should also take on the role of creating a truly inclusive campus.
Our community can also participate by shifting our biases from an anti-recovery attitude to one that appreciates and engages with those in recovery.
CRP has helped countless students thrive in a college setting, but isn't by any means operating at its full capacity. Representation of this community allows for more students struggling with substance abuse to use this extraordinary program.
Whether it be through social media or in everyday language, moving away from a culture of normalized excess substance use can help ensure that there is enough room for everyone to be represented and have an equitable college experience.
Leave a Comment
About the Contributor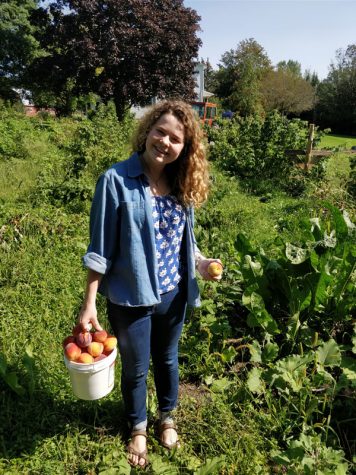 GENEVIEVE WINN, Illustrations Editor
Genevieve has been illustrating for the Cynic since Fall 2016 and became the Illustrations Editor in Fall 2017. She also loves to write, but spends most...