The spectrum of inclusivity: being queer at UVM
UVM has a "queer-friendly" reputation among state schools, advertising to prospective students a "4.5 out of 5-star ranking on the LGBT-Friendly Campus Climate Index" on the Prism Center website.
As a public institution with over 10,000 undergraduate students, UVM represents a variety of identities and backgrounds. But the reality of being queer at UVM varies dramatically student-to-student.
"I think people, in general, are pretty accepting here," sophomore Matthew Carlton said. "I think the biggest problem is that there's such a lack of an overall sense of community or presence of an LGBTQ community at UVM and Vermont that it feels, in a sense, isolating."
Sophomore Alex Howe, a native Texan and the Queer Student Union's outreach/social media coordinator, feels differently about the presence of the queer community.
Here, Howe stands out less than he did in Texas as a transgender student, he said, and this makes his participation in advocacy easier.
"When I first came here, I was definitely an optimist," Howe said. "I'm still optimistic, but I've definitely become more aware of UVM's shortfalls."
UVM has room to improve its inclusion, despite popular college ranking website Niche's description of UVM as "hippie," "progressive" and a place where you can "be accepted for who you are/who you want to be."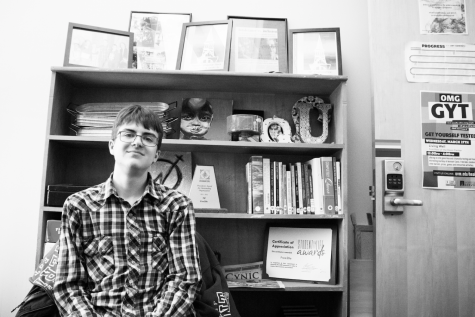 "I'm not entirely sure if they want to be inclusive or not, and that's sort of like a general sweeping statement," Howe said, referring to the administration. "I think they're more interested in appearing to be progressive, rather than actively taking the steps to make students feel safer on campus."
Prism Center Director Kate Jerman said the administration's budget for the Prism Center's programming has not grown for "many years," though though it has a pivotal role in making "UVM a more welcoming, equitable campus for people of all sexual and gender identities," she said.
Jerman also emphasized the need for a space that's exclusively for the Prism Center.
Currently, the Prism Center shares the Allen House with many other offices and does not have one single space.
"Budgets can go up and down, but a space students could call their own is an invaluable resource," she said.
QSU Activism Committee member Margaret Thompson, a sophomore, said that this year   QSU received $4,000 less than the past two years from SGA.
Both organizations participate heavily in making UVM a more accepting campus for queer students, and this includes advocating for gender-inclusive housing and bathrooms.
When gender-neutral bathrooms aren't available, junior Jameson Flint said there's "mental preparation before walking into a public men's bathroom" that's taxing and inconvenient as a transgender student.
Carlton applied to be in the LGBTQA Collaborative housing but was disappointed when he couldn't join because of the limited spots.
"I think yes, we could probably fill more beds if we had them," Jerman said. "But I think ResLife is doing the best they can with the number of beds they have available.
"We should start exploring why gender is the deciding way that we sort people into housing situations."
Both Thompson and Jerman commented on improving the housing contract's accessibility for queer, transgender and nonbinary students to navigate.
These organizations aim to engage and foster a sense of community at UVM, but not all queer students have found a sense of community within UVM's queer organizations.
Carlton recognizes the opportunities around him, but chooses not to join these organizations despite wanting to meet more people in the LGBTQ community, he said.
Flint and sophomore Zoe Silverman also aren't active in the QSU and aren't involved in other LGBTQ clubs, either.
"It seems to be a kind of small group with people with very different experiences, so if you don't have the same experience, it would be kind of hard to interact with," Silverman said.
With some students feeling excluded from the LGBTQ community, as Silverman put it, there are also other students who have active involvement in the QSU, Prism Center and other LGBTQ organizations.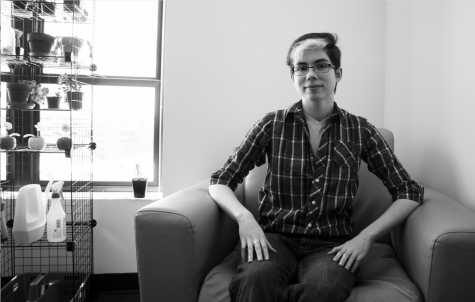 When confronting the inclusivity, or lack thereof, on campus, Jerman encourages self-reported gender and sexual identities on UVM's admission applications.
According to the National Survey of Student Engagement, about 30 percent of the student body identifies along the LGBTQ spectrum.
But, this is just an estimate and not officially considered by the administration, Jerman.
Through self-reported identities, Jerman asserted that UVM would have the statistical framework to make the University a more accepting place.
"We've done a lot of great things and you can always point out examples of schools that are way behind us, and say 'great, we've done all of these things,'" Jerman said. "But we could always improve and there's a really big difference between accepted or tolerated somewhere, and being celebrated."