Women in Politics: Rebecca White graduated UVM at 20 and joined Vermont government at 22
April 2, 2020
Vermont State Rep. Rebecca White '15  stood behind the podium at the UVM debate house, reminiscing over the hours she spent practicing public speaking, used now in committee. 
White grew up in Wilder, Vermont, and attended UVM at the age of sixteen on a Vermont Student Assistance Corporation scholarship for low income, first generation Vermonters. At UVM she studied history and joined the debate team. 
In 2015 during her senior year at UVM, at age 20, she decided to return to her hometown to run for select board, a group working on community initiatives. Before she made this decision, she had doubts about running for office. 
"I thought when you're 40, you run," White said. "I have to do all this other stuff before I can do that."
However, her mentor and leader of the debate team, Alfred Snyder, encouraged her to run, telling her that nobody has it figured out, and that she could do it. According to White, she was considered the underdog, running against two older men. However, she won the seat on a narrow margin.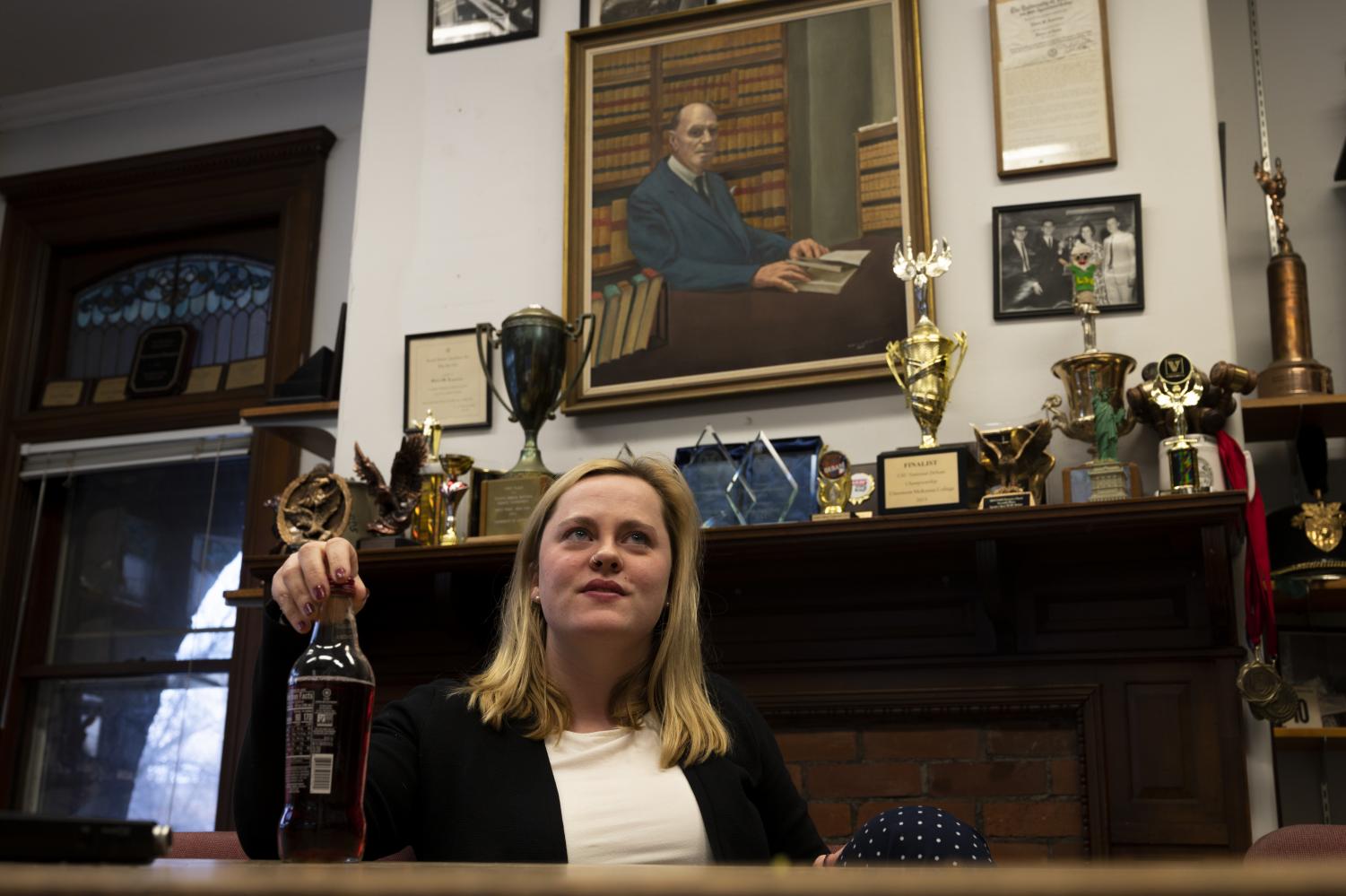 At age 22, After serving two terms on the select board, White decided to run for state representative for her home district Windsor-4-2. 
White cites the program Emerge Vermont as a tool that helped her gain the skills needed to run her campaign for state representative. Emerge Vermont is a program started by former Gov. Madeleine Kunin that supports and trains democratic women running for public office.
She said having mentorship and support from her fellow Emerge peers made running for office possible. 
"I think it's less about women needing the education, and more about understanding how their talents and skills already qualify them to run for office, and how they can use the skills they already have in a new way," White said. 
Rep. Jill Krowinski first met White when White interned for Krowinski at Planned Parenthood of Northern New England. Krowinski now runs Emerge Vermont while being the house majority leader at the Statehouse.  
"I think the barriers and challenges for women running are just different than men, that's why Emerge is so important for filling that role and for getting rid of those barriers," Krowinski said. 
Krowinski said White has a strong and thoughtful voice during floor debates. 
"I see White's voice at the table as critical, not only as a woman but as a young Vermonter," Krowinski said.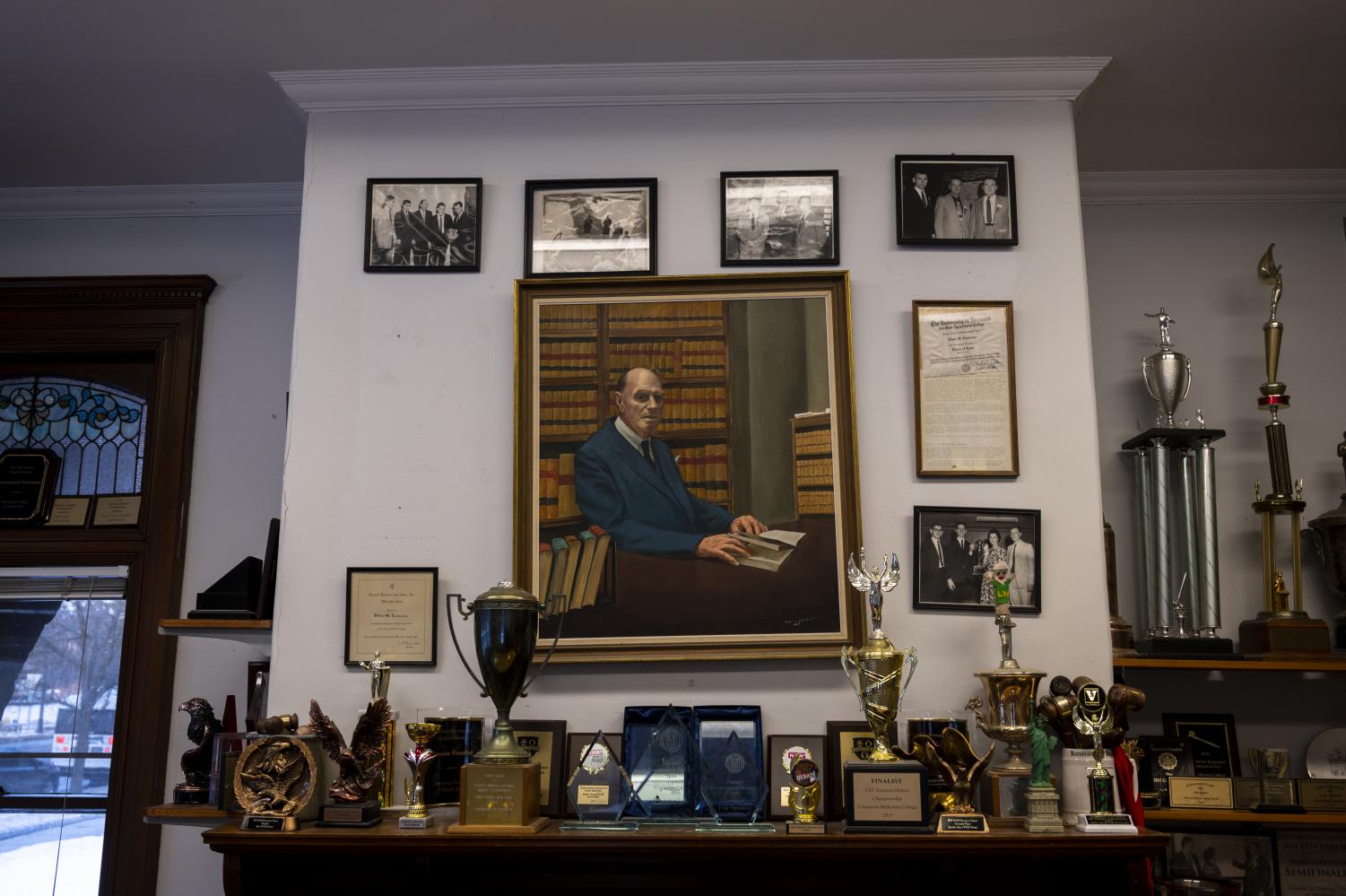 Dr. Helen Morgan Parmett, current director of the UVM Debate Team, has worked with White through her involvement as an active alumni. 
Parmett cites many of White's speaking and debating skills back to her time on the team. She said many of the skills members learn, such as persuasion, understanding, collaboration, communication and decision making are transferable to lawmaking. 
Parmett said she views White as a role model to other Vermonters.
"She could have done anything after college," Parnett said. "But I think the fact that she decided to return home and use her skills to make real meaningful change is a really amazing service."
Inside the Statehouse, White feels the pressures that her other young female colleagues have expressed due to her age and gender status. She said being a young person comes with unique challenges as well as being a woman, both often compounded by the other. 
"People often assume that I am not qualified," White said. "I always wear my nametag in the Statehouse, otherwise people think I am a visitor."
White said a lot of the older male representatives in the Statehouse tend not to interact with the younger women.
"I don't think there are older men who feel comfortable having a conversation with me," White said. "So, then I am not in the conversations with the people that are making important conversations. That is a woman thing that is also compounded by age."
White said she is very fortunate to use her voice in her House Committee on Transportation, a male dominated committee. White said she sees Curt McCormack, chair of the committee, as a positive ally. 
"There are many people that are allies in the Statehouse who will speak up for you, and especially when we have women who are chair of committee and women in leadership, the dynamic changes," White said.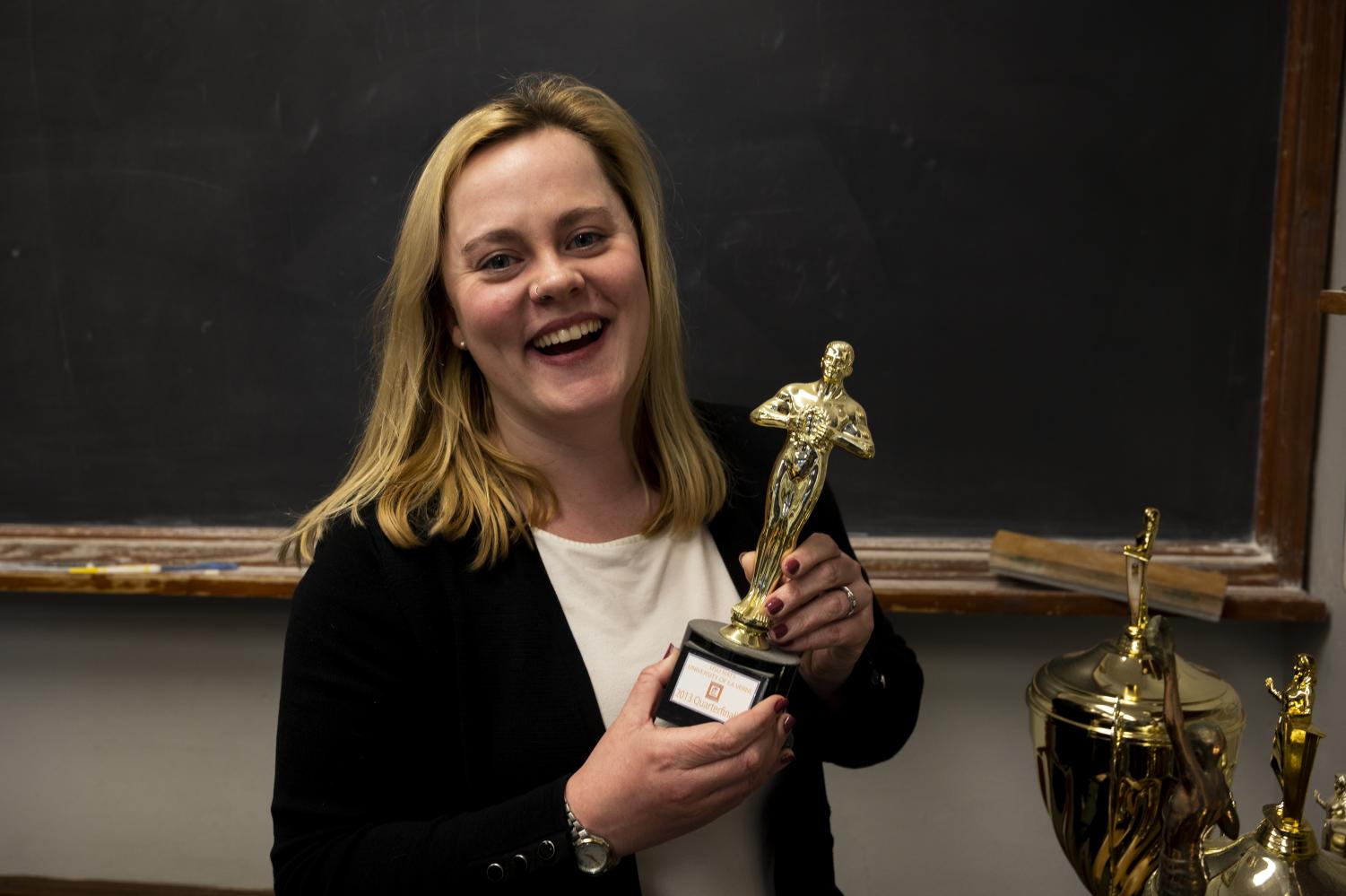 White said she looks up to female role models such as Kunin and former Secretary of State Deb Markowitz as leaders. 
According to White and Krowinski, a study showed that it takes a woman being asked seven times for her to decide to run for office, while it only takes a man one time. They both believe that the work Emerge Vermont is doing is helping to break down these barriers. 
White cited a quote by Kunin as words she believes in: "If you are not at the table, you are on the menu."
According to White, her goal is to continue using her voice to help others join the table and make political change.
This is part three of a three-part feature series on young female legislators in Vermont. Read about Lucy Rogers '18 and Felisha Leffler.