Women in politics: UVM alumna earns her position in Vermont government at 23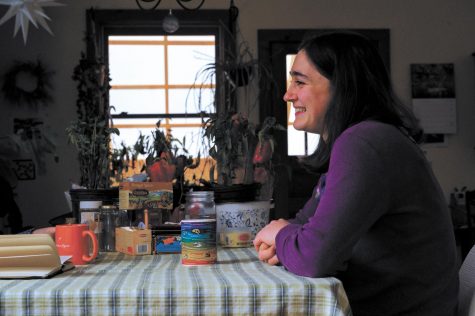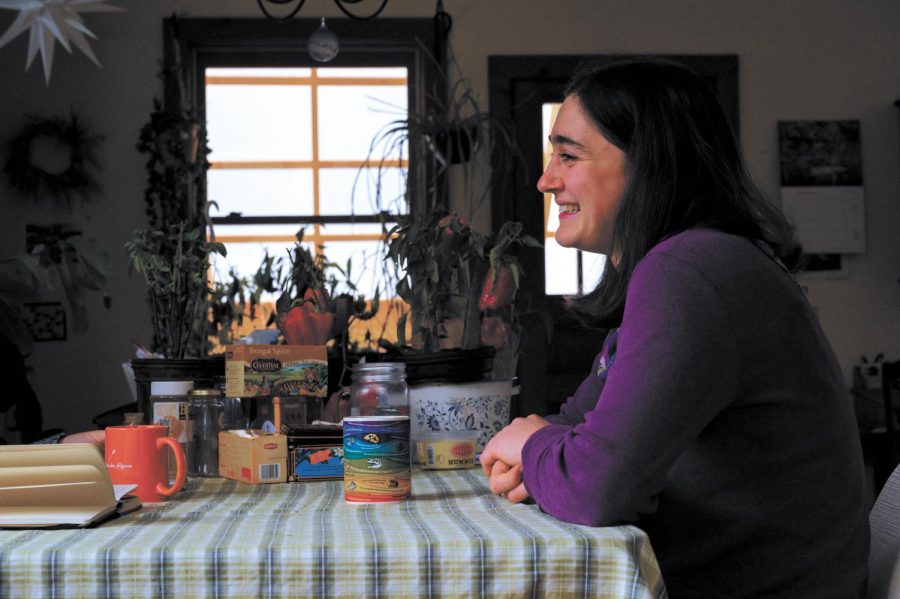 The winding driveway up Rogers Road seems to be heading straight for a dead end until you see the "Lucy Rogers 2018" campaign sign sticking out of the snow.
Inside her family's white farmhouse, Lucy Rogers '18 sipped tea she brought back from her trip to China. Her dog laid by their wood stove while her father was outside chopping wood. Inside her nestled Vermont home, she described her journey to the Vermont Legislature.
"It's strange to me when I am questioned over and over again on why I decided to run," Rogers said. "The same reasons everyone else did. I care about my community. I am invested in my community, and I am a leader in my community."
Rogers is a new name in Vermont politics as a representative in the statehouse. Rogers graduated from UVM in 2018 and now has a year of experience with Vermont government at 23 years old.
After graduating from Lamoille High School, Rogers attended Harvard University for her first year of college. She transferred to UVM in 2015 to study biology on the Green and Gold Scholarship, a scholarship given to the highest-performing students from Vermont high schools.
In the spring of her senior year, Rogers decided to run for the Vermont House of Representatives for her home district.
A state representative is a mix between local and state leadership, Rogers said. Rogers is the only representative of her district, Lamoille-3.
Rogers focused her campaign on what she could do for the people in her community, rather than how she could benefit, she said.
"I have 4,000 constituents and know most of them by name and face but can make a change that affects the state, and in turn, affects the country and affects the world," Rogers said.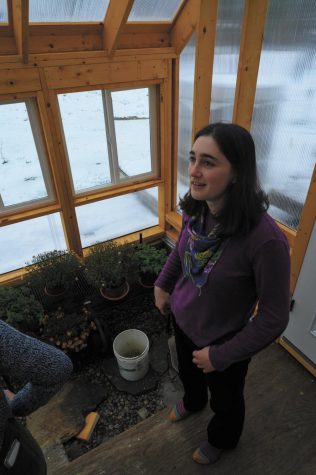 During the last session, Rogers was one of three women under the age of 25 in the Vermont Legislature. According to a study done by the Center for American Women in Politics, 28.9% of U.S. state legislators were women in 2019, higher than any other year.
In 2018, Vermont scored second in having the most female legislators in the country, as women held 39.4% of the seats in the legislator.
"I am by no means a trailblazer as a young woman in politics, but I am one of the first young women in politics who isn't doing it alone, which is really exciting," Rogers said.
Friends and professors from her time at UVM have supported Rogers' journey to become one of the few young women in Vermont politics.
Associate professor of geography Cheryl Morse advised Rogers on her senior thesis.
"She's determined, and she is a finisher, so she completes what she starts," Morse said. "She also has a baked-in care for people."
Morse said she saw these attributes shine during Rogers' 2018 campaign, as she ran and won against Republican candidate Zachary Mayo.
"She is undaunted, and she is fearless," Morse said.
Sophomore Bella Weston, a political science major, grew up in Burlington and hopes to make a difference in politics in the future.
However, for herself and other young female students looking to be part of the legislature, she is concerned for the lack of female representation.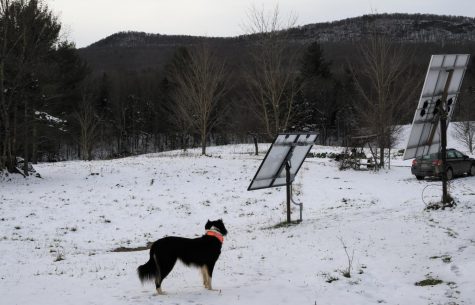 "There are not as many role models for us to look to, and I think Vermont politics is a lot of old white men," Weston said. "It would be great to see more young women in politics."
Rogers encourages other young people interested in politics to get involved in their communities at a local level, she said.
Not all college seniors decide to run for state representative and end up winning. However, Rogers has the potential to influence the demographic of those who join politics in Vermont.
This is part one of a three-part feature series on young female legislators in Vermont.