A look at UVM's Prism Center
Nestled on the bottom floor of Living/Learning Building C are a cozy pair of living rooms complete with sofas, food and games.
This space is the Prism Center, a safe home base for UVM's LGBTQ+ students to learn about identity and find community, said Kate Jerman, director of the Prism Center.
Students founded the Prism Center in 1999 after advocating for a safe space for the campus' LGBTQ+ community, Jerman said.
"[The campus] was not a physically safe environment for LGBT people [at the time]," Jerman said. "We weren't talking about queer and trans identities. The language that was being used wasn't inclusive."
Although the public had an awareness of gay, lesbian and straight identities, other identities lacked normalization, she said. This was particularly true for transgender students.
"We have a strong foundation and I just want to encourage people to do better," Jerman said.
There are spaces on campus that lack safe, gender-inclusive bathrooms, and some professors refuse to use students' correct pronouns, Jerman said.
"Students shouldn't have to ask for [change], the University should already just be a great place for them to succeed," Jerman said.
The Prism Center is working with Residential Life to create more gender-inclusive housing, Jerman said.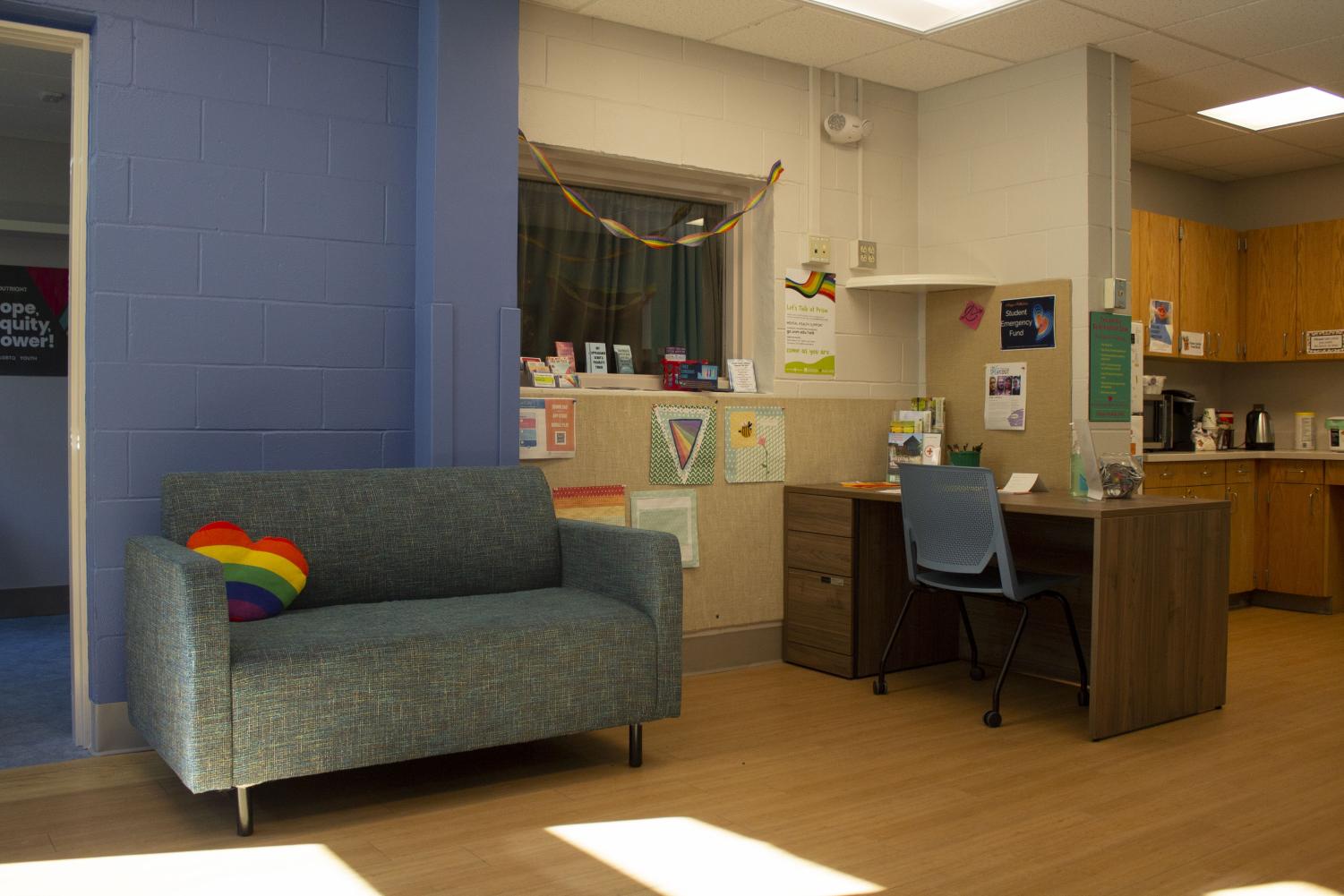 After a long push, the Prism Center changed locations to a bigger and more accessible space, she said. They have also recently advocated for more gender-inclusive living and restrooms, and adherence to correct names and pronouns.
In addition to serving as a safe space, the Prism Center provides a food nook, queer library, computer lab and emergency fund, said Alex Hazzard, the Prism Center's student empowerment coordinator.
They are also working on providing a clothing closet, and prior to the pandemic, provided  drop-ins from Student Health Services, he said.
Living Well in the Davis Center is also available for help with mental health, mindfulness, sex and sexuality education, according to the Living Well web page.
"I feel safer [at the Prism Center] than other parts of the campus," first-year Bella Gaffney said. "I didn't really know a ton about it until I got here, but I'm glad I do now."
Jerman is a great resource for any student in need of support, junior Kai Fisher said.
"[Jerman] was trying to help me with financial aid and she also gave me other resources for the Mosaic Center," Fisher said.
The Prism Center partners with the Mosaic Center for Students of Color and the Women and Gender Equity Center to achieve an intersectional space for students, Hazzard said.
The Mosaic Center works to support the holistic development of BIPOC students and help students achieve their personal, cultural and academic goals, according to the Mosaic Center web page.
The Center strives to connect the UVM community through explorations of intersectional identities, and create a diverse and equitable learning environment, according to the Women and Gender Equity Center's web page.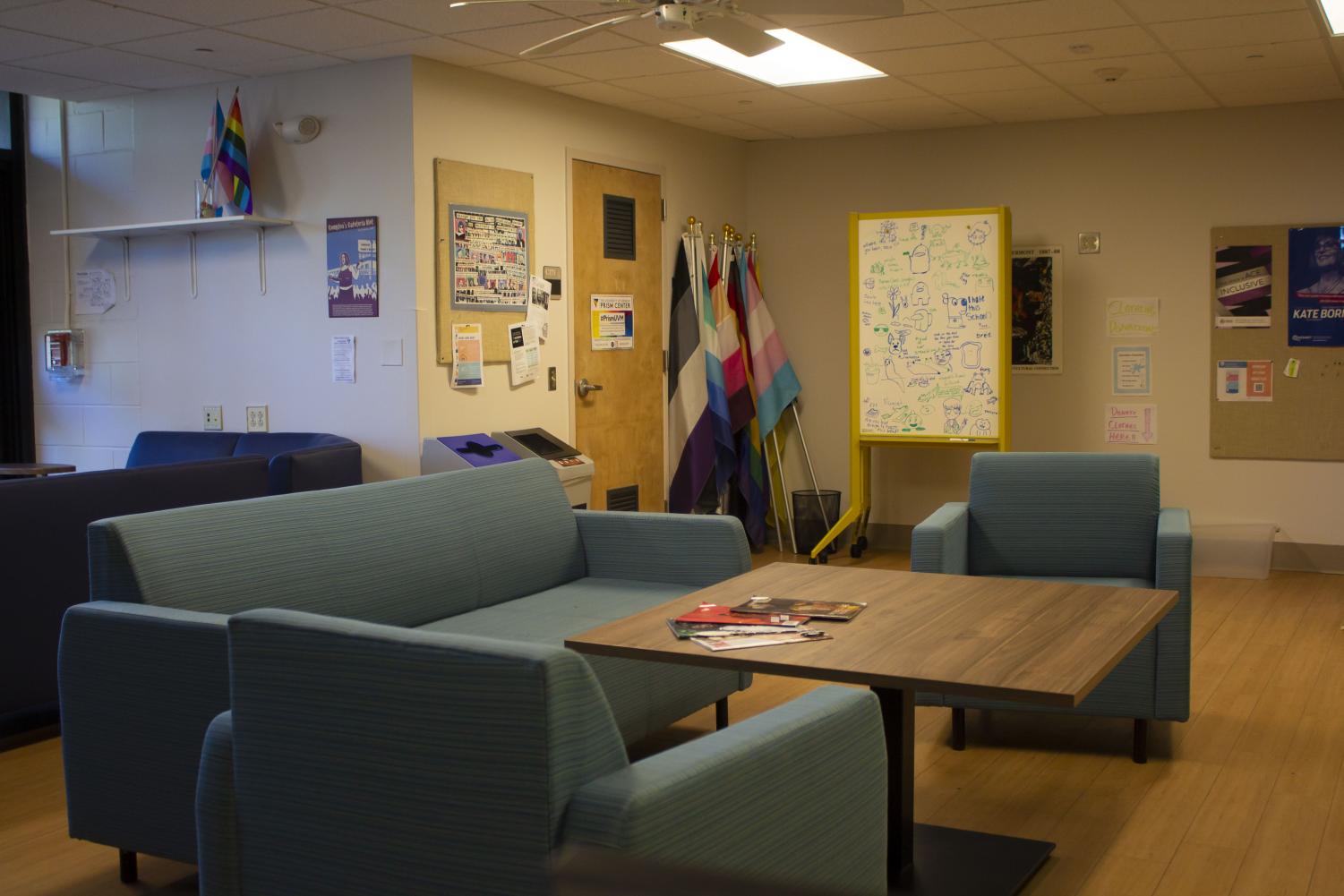 The Prism Center normally hosts several events over the semester, although there have been fewer due to COVID-19, Jerman said. The Prism Center also regularly hosts affinity spaces.
An affinity space is defined as a safe space for people who share similar identities, thoughts or beliefs to connect, share and learn from one another, according to a Jan. 24, 2020 @bewelluvm Instagram post.
"There's some sort of affinity space happening every week," Hazzard said. "So students know that there's always someplace that they can go and find community."
The Prism Center offers affinity spaces for queer and trans BIPOC students, as well as students who identify as disabled, Jerman said.
The Prism Center is a place for students without support systems to get help they might not be able to anywhere else, Fisher said. It is a space for everyone, regardless of identity.
"Not just LGBTQ+ folks or queer trans folks, but black and brown folks or folks who are disabled […] need that sort of extra support," Hazzard said. "The roots of higher education are steeped in white supremacy, [they're] not places that were built for the people who are attending them these days."
Jerman said she considers the Prism Center a place for anyone to learn about gender and sexuality, and encourages everyone to engage.
"I want every queer and trans student on campus, no matter where they are in their journey […] or understanding where they are in this moment to know they are loved and celebrated here," Jerman said.