Admin says nope to dope
Vermont legalized marijuana last month, but campus residents will still have to toke up behind closed doors.
Governor Phil Scott signed a bill that legalized the use and possession of a limited amount of cannabis in Vermont Jan. 22, but UVM's on-campus prohibition policy will not change.
An email sent to students by Wendy Koenig, director of federal and state relations at UVM, cited three reasons for the continued marijuana ban:
Since cannabis is still outlawed federally, the university stands to lose federal dollars, including financial aid for students, for noncompliance.
The tobacco-free policy is being updated to include smoking of any substance. The University acknowledges studies that indicate negative impacts on brain development for users under 29.
The discrepancy between legal and on-campus policy is not uncommon, said Deputy Chief Tim Bilodeau of UVM police services.
Some students are confused about whether or not they can use cannabis, said junior Jimmy Hayden, a resident adviser in Living/Learning Center.
Sophomore Heber Argueta, who lives on campus, said the signing of the bill will not impact his own consumption of cannabis, but he thinks the University should acknowledge the state's expertise.
"The only difference may be acquiring the weed, but it's not gonna change how much I smoke," Argueta said. "Weed is decriminalized [back home] in D.C., but that didn't impact my life at all."
"I always smoked and I always will," he said.
The law is not intended to immediately shift the cannabis industry, but rather to open the conversation and accommodate responsible users, said Rob Williams, a media and communications professor and member of the Vermont Cannabis Collaborative Steering Committee.
"I sat next to state troopers giving testimony in front of various senate and house committees saying, 'Look, we've got an opiate crisis in this state," Williams said.
"We don't have the time or resources, or frankly the interest, in chasing down people who may be using cannabis in their homes illegally."
About the Writer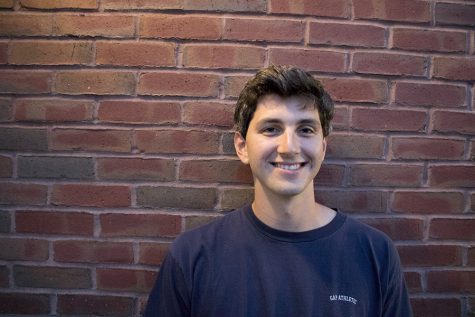 Ben Elfland, Managing Editor
Ben Elfland is the managing editor at the Vermont Cynic. He is a senior studying public communication with a minor in writing. His introduction to journalism...