Developing: UVM President hires communications officer to improve messaging
President Suresh Garimella has created a new communications position within his administration to improve UVM's profile and to oversee all communication efforts at the University.
Garimella announced Nicci Brown's appointment to the newly created position of chief communications officer in a Nov. 1 email. Brown will join the five current members of the communications team and will work to expand UVM's image nationally and internationally, according to the email.
Thomas Gustafson, vice president for University relations and administration, chaired the search committee for the chief communications officer position.
"I think Vermont tends to be a place that doesn't brag about itself a lot, but I think we really need to be more assertive in terms of what a unique place this is," Gustafson said. "It was part of my job, but now it's a job in and of itself."
Gustafson said that the new position was prompted by his own retirement, as well as Garimella's desire to restructure his administration.
Brown will oversee all communications at UVM, including student recruitment, branding the University and sharing UVM's story with the public, Gustafson said.
"[Brown] brings an extraordinary set of skills to our continuing efforts to better tell the UVM story far and wide," the email stated.
Brown worked at Syracuse University for the last 20 years, most recently as vice president of marketing and communications
"Nicci also will play an important leadership role as we work to better coordinate and focus internal messaging and communications across our University," the email stated.
Brown's first day will be Nov. 11.
About the Writer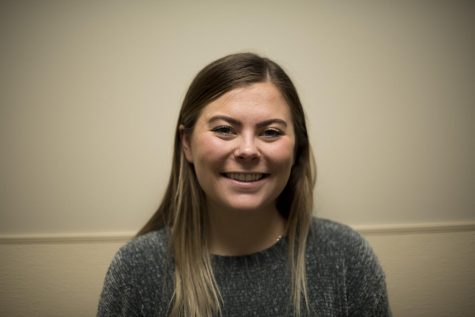 Emma Pinezich, News and Sports Editor
Emma Pinezich is a senior Political Science and French double major from New York. She started working for the Cynic as an illustrator in her first year...