English professor retires after 46 years of teaching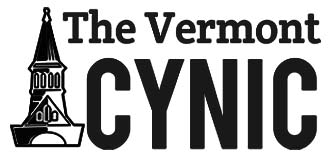 English professor Huck Gutman gave an apologetic look as he peered down at his ringing phone and said, "Do you mind if I take this? If it were anyone but my wife, I wouldn't answer."
The 73-year-old professor will be retiring after the spring semester.
He has been a part of the UVM English department for the last 46 years, and served as Sen. Bernie Sanders' chief of staff until 2012.
The interview itself would end up being only 10 minutes long, while the remaining 35 consisted of Gutman leading a conversation about society's reliance on technology.
Gutman teaches American Poetry, one of his greatest passions in life.
"I see poetry as a way to communicate emotion that we don't do normally," he said.
Sophomore Jaime Benson took one of Gutman's classes. He once came to see Gutman about a paper he was writing for the course, but they didn't get to that until the end, he said.
"Instead of sitting in his office and talking dryly about the points of the poem I'd missed, we got sandwiches from Pam's deli, sat on the steps of Old Mill and talked about life with a capital L and why I came to UVM," Benson said.
Gutman has a plan for retirement. He expressed a desire to teach poetry in prisons.
"People in prison don't have anything to do or anywhere to go," he said. "I believe that poems could reach these people."
English Department Chair and former University President Dan Fogel said Gutman gave him a great gift when he came to UVM as president.
"Gutman knew how much I missed teaching and how I wanted to get back in the classroom with students, so he offered me to co-teach with him," Fogel said.
Benson said taking Gut- man's poetry class was a lot different than being in a traditional course.
Gutman took everything from high school poetry and threw it out the window, Benson said.
"We could go from discussing Walt Whitman to the best breads at City Market, but it was always a cohesive, worthwhile discussion," he said.
Gutman said he would never forget the students at UVM.
"In my classes, there have been students that have opened up my mind about poems and made me think about them in a different way," he said.