Friends and faculty mourn senior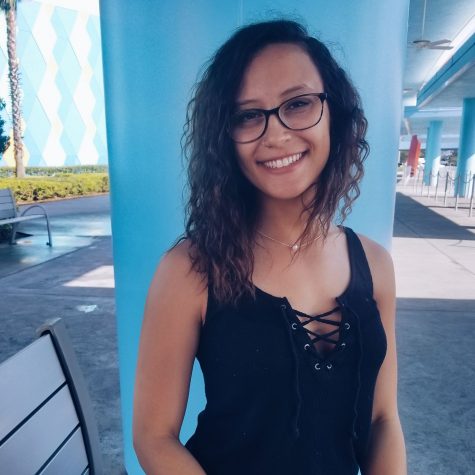 Photo Courtesy// Facebook
Senior Azaria Gaudreau unexpectedly died at home in Rochester, New Hampshire May 6.
Annie Stevens, vice provost for student affairs, sent an email to students about Gaudreau's death May 8.
Gaudreau, a psychological sciences and early childhood/special education double major, was the chief education officer in Kappa Alpha Theta, according to the chapter's website.
She had recently accepted a position at the Addison County Parent Child Center in their infant room, said Jen Hurley, an early childhood special education professor who worked closely with Gaudreau.
"For them to hire her, you know they loved her," Hurley said. "She's already done so much to help kids, and we're going to finish the studies that she was working on because her name is on them."
Hurley said Azaria worked to organize research that they were working on for a lab.
"She just went into our document and turned it into a bag of Skittles, that was Azaria," she said. "She would always come into the lab with a big smile on her face."
Gaudreau also worked in the Campus Children's Center with mentor teachers Dawn St. Amour and Rini Lovshin-Smith.
"She was just a really beautiful and kind person," St. Amour said. "She particularly loved to perform with children, singing with them, telling stories to them."
St. Amour said she was heartbroken that other children wouldn't get the chance to experience Gaudreau as a teacher.
"We both feel so lucky that we got to work with her," Lovshin-Smith said.
Gaudreau was also the president of the Rho Lambda honor society, according to Stevens' email.
"We extend our deepest condolences to Azaria's family," Stevens stated. "Our sincere thoughts of care and sympathy are also extended to her friends, classmates and to faculty and staff who were close to her."
Friends of Gaudreau planned to place flower beds outside the campus children's school where Azaria worked, Hurley said. They will plant blue and purple perennials in memory of Azaria.
"She was loved deeply and she touched the lives of so many children," Hurley said. "She was just a brilliant, brilliant student in the lab to work with."
Some of Gaudreau's friends organized an informal Celebration of Life Service  May 12,  at the Alumni House Silver Pavilion.
The service was for community members who knew her as a way to remember her, according to a May 10 email to students from Stevens.
Those who attended were encouraged to bring photos or memories to add to a book to be shared.