Middlebury hosts civil rights activist
Over a hundred people congregated in a chapel at Middlebury College to address recent racial tensions.
UVM's Black Student Union took 22 students to listen to Shaun King, nationally renowned civil rights activist and senior justice writer for the New York Daily News, speak Nov. 1.
"I think it's really an honor to hear from a political activist who cares so much about black lives," sophomore Edil Hassan said.
Students, faculty and visitors from across Vermont were in attendance.
In September, King shared sophomore Akilah Ho-Young's photo of the Black Lives Matter flag hung on the Davis Center green to his near 1 million followers on Facebook, playing a role in the media attention the flag garnered.   
King said the Black Lives Matter movement is a moment of racial justice activism that will be marked with change.
"There was the Civil War, the Civil Rights Movement and now [there's Black Lives Matter]," he said.
The room went silent.
"We are at a challenging time in history," King said. "When you wake up, you don't wake up and say, 'where in the scheme of history are we today?'"
King called the period we are in now "the dip." He described the dip as a stage in human history where the quality of life is in decline.
"I am here to be the bearer of bad news," King said. "But I'm deeply inspired that it will be us in the room who will find our way out of [this dip]," ending his speech to a standing ovation.
While speaking to the Cynic after the event, King said that UVM's choice to raise the Black Lives Matter flag Sept. 22 impacted him.
"I thought it was courageous because institutions always play it safe," he said. "I was really inspired [and] surprised by it."
King is most notable for giving a voice to this generation, said junior Rob Parris, former president of the Black Student Union.
King spoke about racial issues, such as mass incarceration and the Black Lives Matter movement and his role in the movement as a journalist.
"Mass incarceration in the U.S. is not just the greatest in world [but] greater than any other country in the history of the world," he said. "And it's an old world."
A lot of his job is translating complex ideas about race into stories that a lot of people can understand, he said.
"I'm just glad he's able to target such a huge audience so that people from all over Vermont can hear him and be aware and have his words in their minds," first-year Eloho Obaro-Best said.
The large crowd in attendance is a testament to the importance of racial issues in America today, King said.
"Many of you have understood and have felt in your heart and in your mind and your soul that there is something deeply troubling and painful about the time that we are in right now," he said.
After showing a video of a Donald Trump supporter defending violence against a black protester at a Trump rally, first-year Harmony Edosomwan said she was shocked and could not believe what she was hearing.
"It is 2016," Edosomwan said. "What are we, back in the fricken 1800s?"
"[King's speech] empowered me and a bunch of my friends," Edosomwan said. "We're actually starting planning to start some clubs and push this revolution forward."
King is the senior social justice writer for the New York Daily News. He has become known as a powerful speaker and leader for the Black Lives Matter movement on social media.
About the Writer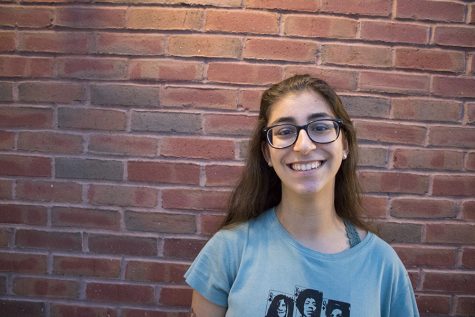 Chloe Chaobal, Podcast Editor
Chloe Chaobal is the podcast editor of the Vermont Cynic. She joined the Cynic as a news writer in her first semester of UVM. She also created "Cat Chat",...