UVM nursing professor receives award for autism childbirth research
Registered Nurse Laura Foran Lewis, Ph.d., won the 2022 Best of The Journal of Obstetric, Gynecological & Neonatal Nursing award, according to a March 29 UVM press release.
Lewis earned the honor for an article co-written with recent College of Nursing and Health Sciences graduates Hannah Schirling, Emma Beaudoin, Hannah Scheibner and Alexa Cestrone, titled "Exploring the Birth Stories of Women on the Autism Spectrum," according to the press release.
"Professional nurses care for a full spectrum of pregnant individuals," said Nursing Department Chair Rosemary Dale, Ed.d., APRN. "The more we are able to highlight the similarities and the unique needs of groups, then we are able to tailor our care and maximize inclusivity."
Lewis' research contributes important evidence to inclusive health care practices, Dale said.
Lewis is an expert in Autism Spectrum Disorder and qualitative research methods, according to the UVM website. She teaches chronic and palliative care, professional issues in nursing, and research.
Lewis and her then-students researched birth stories of autistic women to learn how they make sense of their childbirth experience, the press release stated.
Study participants by and large experienced poor communication, untreated pain and sensory overload during childbirth, according to the press release.
"Study participants expressed feelings that their concerns were minimized, their wishes were ignored, and they were left out of critical communication and education during the birth process," the press release stated.
Participants also highlighted the difficulties of their autistic traits, such as sensory sensitivities, being imbalanced in the birth environment, leading to impaired communication abilities, the press release stated.
Lewis' study challenges previous conclusions from research documenting delayed bonding between autistic mothers and their babies, Lewis said.
"In the past, we've just assumed that these early parenting outcomes are directly related to autism, but our study sheds new light on the severe trauma many of these women face during childbirth that may lead to detachment and postpartum depression," Lewis said.
The study concluded nurses can aid in the birth experiences of autistic women through provision of thorough and non-judgemental education about the process, trusting women's reports of pain and anxiety and making environmental adjustments to minimize sensory overload, according to the press release.
Lewis will attend the 2022 Association of Women's Health, Obstetric and Neonatal Nurses Convention in June to receive her award, according to the press release.
About the Writer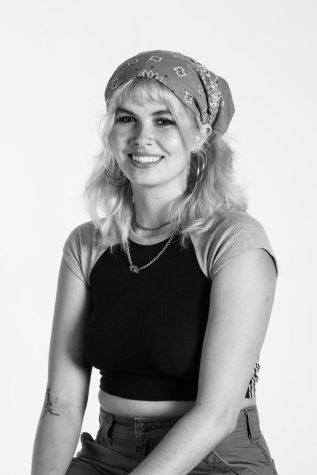 Ella Ruehsen, Editor-in-Chief
​(She/her) Ella Ruehsen is a senior environmental studies major with minors in political science and reporting and documentary storytelling. Before becoming...