Preacher on campus sparks conversation along with controversy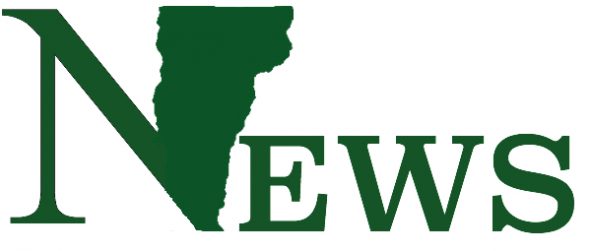 On Sept. 1, a preacher who introduced himself as Gerald waved his bible outside the Davis Center, drawing a group of students who challenged his ideals.
For the past several years, early fall and spring have attracted street preachers to campus. Though Gerald, from Alabama, had never been to Burlington before, he has traveled to preach in college campuses across 16 states, he said.
Students ignored Gerald for most of the day, sophomore Molly Humphreys said. But between 3 p.m. and 4 p.m. a crowd collected around the preacher.
Humphreys said the mass of students was heckling the preacher. One student shouted, "f— science," she said, and another, "I'm gay, am I going to hell?"
Junior Will Lynch said he and his friends wanted to make the whole scene look stupid, so they laid on their backs with their bikes near the crowd, peddling upside down.
The biker continued until sophomores Harmony Edosomwan and Eloho Obaro-Best passed the scene on the way to the library.
According to Lynch, Edosomwan walked up to the preacher. She said she was a gay Christian. Gerald threw down his hat and said "people like [her] are the problem."
Edosomwan, a member of UVM's InterVarsity Christian Fellowship, continued to talk with the preacher.
"I asked him, 'What is your purpose? Are you here to debate or spread the gospel?'" Edosomwan said. "He said 'Gospel,' so I told him you're supposed to do that with love and in love."
By 4:30 p.m., the large crowd of students had split into two smaller factions.
In one group, Edosomwan, Obaro-Best and people of varied beliefs discussed theology. In the other group, students, now seated, listened to and debated Gerald's sermon.
The group of multi-faith students shared their journeys toward religion.
Obaro-Best laughed while recounting a story of how Jesus kindly treated a prostitute. "If that were today, she would've been a 'THOT,'" she said.  
Sophomore Lauren Posklensky shared how she hated learning Hebrew, but loved being able to teach young kids at a summer camp to sing "You Are My Sunshine" in Hebrew.
After talking for nearly an hour, the interfaith group dispersed. Some of them returned home, while others joined the group seated around the preacher.
Later, sophomore Flora Dewar introduced herself to Lynch, who identifies as gay. She invited him to an InterVarsity meeting. Gerald looked away and said, "Oh please, ma'am. Please don't do that."
Gerald said he hated to see Christians approving of others' sins.
By nearly 6 p.m., Lynch was the last student left talking with Gerald.
After over two hours of discussing whether homosexuality was a sin, Lynch mounted his bike. Gerald said, "I love you."
Lynch said, "I think you're a bad person," and biked away.
The whole conversation lasted about two and a half hours.
Once the preacher left, the remaining students said they did not get anything out of the conversation with the preacher.