Multimillion dollar recreation facility slated for summer completion
UVM's board of trustees toured new recreation facilities in the Patrick Gym, Feb. 4, which will quadruple the amount of designated group fitness space on campus, according to a Feb. 5 press release.
The tour covered the recently opened Recreation and Wellness Group Fitness Hub, which offers amenities for spinning, yoga, dance and meditation, as well as the Multi Activity Court facility, which is still under construction, according to the press release.
The MAC will offer a state-of-the-art bouldering wall and a "spine" structure, which will upgrade on campus spaces for men's and women's hockey teams sports medicine and lockers, according to the press release.
"Increasing fitness and recreation opportunities for students and employees will further contribute to a healthier and more resilient campus community," UVM President Suresh Garimella said.
UVM invested $68 million so far in this comprehensive project to expand recreation, wellness and athletic facilities and infrastructure, according to the press release. The complex the board of trustees toured accounts for about $27 million of efforts to date.
The trustees will review timelines for the remaining aspects of the initiative later this year, following completion of the current phase, which is projected to occur during this upcoming summer, Director of Athletics Jeff Schulman said.
"This space provides our students in the campus community, the opportunity to care for their physical well being that has an impact on their mental health, and the resiliency of our overall campus," Schulman said.
This series of athletics expansion projects began before the COVID-19 pandemic, but paused along with many projects around the state when COVID-19 hit, Schulman said.
Since then, trustees and other University leaders have determined the best way to move forward was to focus on the Hub and the MAC, the recreation and wellness components, before continuing work on elements that more directly impact varsity athletics, he said.
"It's a unique time to be engaged in such a major construction project," Schulman said. "Challenges around [the] supply chain are pretty well documented. We've been really fortunate. We've got a great construction partner."
About the Contributor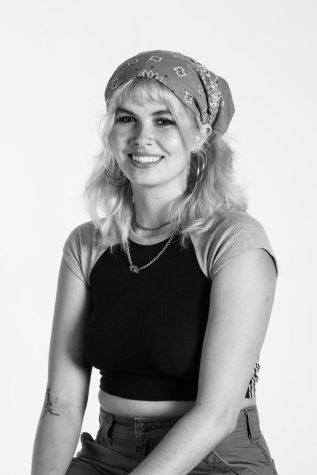 Ella Ruehsen, Editor-in-Chief
​(She/her) Ella Ruehsen is a senior environmental studies major with minors in political science and reporting and documentary storytelling. Before becoming...