Rosowsky up for university president job
UVM's former provost visited the University of North Dakota last week to interview for the position of president along with six other finalists.
Former Provost David Rosowsky met with faculty and students Nov. 14-15 at UND as part of the university's presidential search.
Rosowsky stepped down as provost in the spring of 2019 but remains a professor at UVM in the College of Engineering and Mathematical Sciences.
Rosowsky announced his resignation in a Feb. 25 email to the UVM community, which he said was to allow the then president-designate Suresh Garimella to build his own leadership team.
Rosowsky was slated to resign from his position by the end of last semester.
Rosowsky was replaced at UVM by Patricia Prelock, who was then the dean of the College of Nursing and Health Sciences.
Prelock has been the interim provost and senior vice president since April 15, 2019.
During his time as provost, Rosowsky implemented a controversial incentive-based budget model that was met with large criticism from United Academics, the faculty union, because of the model's cuts to the College of Arts and Sciences.
In April of 2018, the faculty of the College of Arts and Sciences passed a resolution of "no confidence" in Rosowsky over his controversial budget model, according to an April 2018, VTDigger article.
Rosowsky was asked about the backlash he received to the incentive-based budget model during an interview at UND.
The University of North Dakota uses a similar model.   
"It impacted me because I viewed my commitment to that campus to be one of authentic, transparent, effective communication and obviously there was a small group that I didn't reach," Rosowsky said, according to a Nov. 14 Inforum article.
UND plans to pick the new president by July 2020, according to their website.
This past April, Rosowsky was named one of four finalists for the position of provost and executive vice president for academic affairs at Miami University in Oxford, Ohio.
Rosowsky did not respond to a request for comment.
Leave a Comment
About the Contributor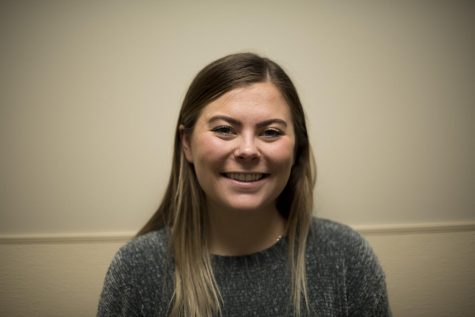 Emma Pinezich, News and Sports Editor
Emma Pinezich is a senior Political Science and French double major from New York. She started working for the Cynic as an illustrator in her first year...