SGA raises concerns over new student safety app's reliance on police
UVM's Student Government Association raised concerns about a new University app's reliance on police services, intended to help students in emergency situations.
The group discussed the new app, LiveSafe, at a meeting Oct. 13 with Victoria Gauvin, UVM's project leader for LifeSafe app implementation.
Although the app is meant to improve campus safety and mitigate risk for students through their phone, several SGA senators raised concern during the meeting about how the app's partnership with UVM Police Services could make some students feel unsafe.
"This was very much on our mind throughout the project, and the beauty of this is that we got feedback from all over campus which really helped us address that," Gauvin said, addressing one senator's concerns. "The last thing we want is unintended negative consequences."
Through the app, students can report tips anonymously to UVM Police Services or other entities like the Bias Response Office. Gauvin said users can see what office will receive their tip to increase transparency. 
However, although some tips can go to non-police safety offices via email after an incident has occurred, any emergency situation will go to the police, Gauvin said. 
"I think a lot of my peers would be concerned just clicking an emergency button and having police show up," said Senator Ben Harris. "Many people don't feel the police make them feel safer."
The app also has links to other resources, like CARE forms students can submit if they are concerned about a community member. Users can also use 'SafeWalk' which allows students to share their location with a friend if they are walking somewhere. 
Rolled out in August, The LiveSafe app was created to provide a safer and more efficient tool for students to report safety risks, given the shortcomings of UVM's current blue light safety system.
According to UVM's website, the blue lights across campus are meant to increase student safety. If a student feels unsafe they can press the blue light for two-way communications with a Police dispatcher. A blue light identifies their location when a student uses the light. 
However, Gauvin explained that the blue lights have been used minimally if at all in dangerous situations, and they don't always work despite frequent testing.  
"The blue lights really do give a perception of safety so from admissions that's something parents really like to hear, but the downside is that they aren't always used for emergency purposes," Gauvin said. "And they aren't always reliable."
Gauvin said that although some campuses have chosen to replace their blue light system with the LiveSafe app, UVM has not yet decided whether or not they will get rid of the blue light system.
Leave a Comment
About the Writer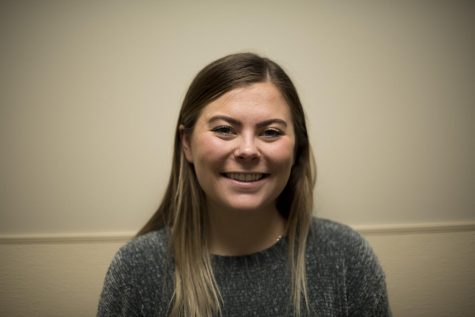 Emma Pinezich, News and Sports Editor
Emma Pinezich is a senior Political Science and French double major from New York. She started working for the Cynic as an illustrator in her first year...