Two fraternities named in connection to student death
After a first-year died on his way home Feb. 2 following a night of drinking, a police investigation identified the two fraternities he was at that night.
It has been determined that he was first at Delta Tau Delta and then Alpha Epsilon Pi, an unrecognized fraternity, the night of his death.
First-year Connor Gage died Feb. 2 behind 294 North Winooski Ave. after attending two off-campus fraternity events, said Jon Murad, deputy chief of the Burlington Police Department.
Nearly two months later, the police have finished their investigation, while UVM's own investigation continues.
UVM announced a ban on all fraternity activity Feb. 5.
The University has provided a path back to active status for all fraternities, except DTD and AEPi, according to a March 29 letter from Daphne Wells, director of student life.
AEPi lost its status as a "recognized" fraternity back in 2014, Wells said.
They were initially suspended for hazing and alcohol violations, according to UVM's Fraternity and Sorority Life website.
Unrecognized fraternities are not allowed to do any programming or recruit on campus, according to UVM policy.
However, AEPi was in the middle of their "Spring Rush," or recruitment process, according to a an online flyer advertising recruitment events around the time of Gage's death.
The University is not in a position to disclose if Gage was specifically rushing either DTD or AEPi, but Gage was in contact with "specific organizations" for recruitment purposes, Wells said.
No students involved in AEPi's Vermont chapter were allowed to provide comment, said Jon Pierce, a spokesperson for AEPi International.
Pierce said the Vermont chapter is cooperating with investigations into Gage's death, but none of its members have been found "culpable."
"As of this time, we have not seen that anybody did anything that violates our health and safety policies," Pierce said.
AEPi International does not have a specific policy that bans alcohol in chapter houses, Pierce said.
But, UVM policy does state that all fraternities are supposed to be substance-free.
"All our events for FSL in regard to recruitment are all alcohol- and substance-free," Wells said. "Our members are not supposed to be engaging in any type of substance use with any new members."
Pierce could not answer if any members of the Vermont chapter were involved in Gage's death since the term "involved" is too general, he said.
"I don't know what that means. 'Involved' is sort of a very broad term," Pierce said. "Involved could be anything. They could have written an article in your paper and that would mean they're involved, right? So, culpable is a more accurate term."
Additionally, Pierce refused to say whether or not there was an official or unofficial event at the AEPi house in Burlington.
AEPi will continue to be "indefinitely suspended" until they adhere to their initial suspension which they received in 2014, Wells said.
UVM policies won't change any time soon since the problem is not with the policies, rather it's with the fraternities, Wells said.
"It wasn't anything in regards to our University policies that allowed this type of behavior to happen," Wells said. "It was the behavior of the members of the chapters, so that's where the change needs to happen."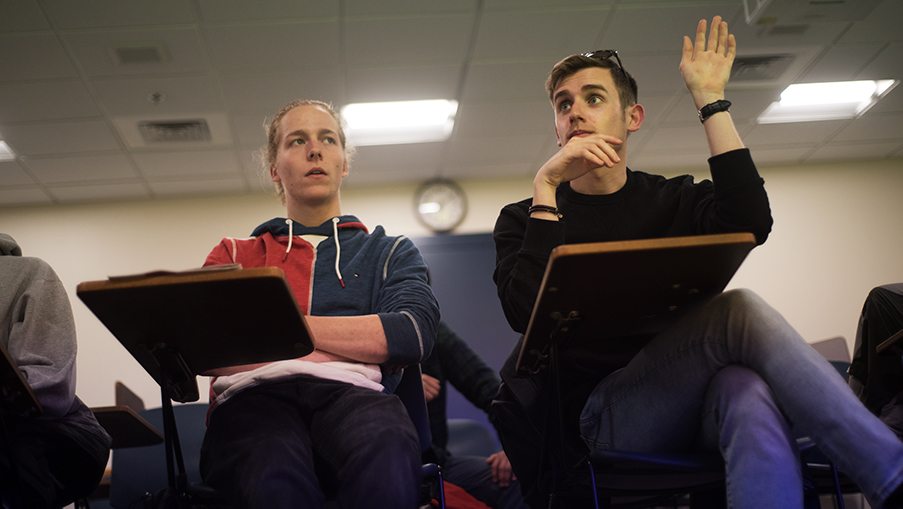 Senior Rachel Frankenfield wrote the March 9 letter to the editor "Prioritize safety, not just punishment" asking UVM and fraternities to prioritize safety.
Frankenfield said she's happy there is a path for most fraternities to get back on track.
But, she is concerned as to how the University will be able to hold AEPi accountable since they are unrecognized.
UVM has provided a way for other fraternities to come back from suspension, Wells said.
Each recognized fraternity, except DTD, has to fill out an individual plan that will be reviewed by officals in Student Life.
The plans have to include how fraternities will live up to UVM policies around alcohol and other substances, Wells said.
Sophomore Aaron Goldstein, president of DTD, was awaiting counsel from his attorney and not able to comment.
The president of AEPi did not respond to requests for comment.
View Comments(1)
About the Contributor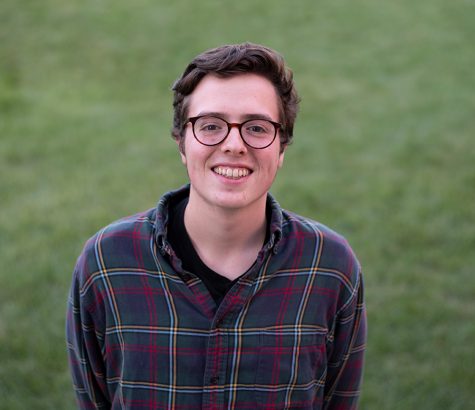 Sawyer Loftus, Editor-in-Chief
Sawyer Loftus is the News Editor for the Vermont Cynic. He is a junior History major with a passion for News. This past summer he was an intern in the...