University admin reports conduct violations at rally
Nine students who spoke at a rally in the Waterman building Feb. 26 could face misconduct charges for disruption. The students include leaders from rally organizers NoNames for Justice, who organized the rally, and other social justice groups on campus.
The Feb. 26 rally was organized by NoNames in honor of the group's 2018 Waterman takeover. The students used a bullhorn and speakers and played music in between speeches.
In meetings before the rally, students were warned that they could not use amplified sound and were told not to rally in the lobby of Waterman, according to conduct reports filed by Daphne Wells, director of student life and Annie Stevens, vice provost of student affairs.
Each student received a letter from the University asking them to admit violation of the student conduct policy during the rally, said sophomore Syd Ovitt, an advocate for survivors of sexual assault, a speaker at the event.
Student conduct reports said the students violated campus disruption policies for using amplified sound and for failing to follow a University official's instructions.
Although both Wells and Stevens witnessed the same events, Wells' report includes over nine students violating policies, but Stevens' report has five students listed.
All five are students of color, and four are founders of NoNames for Justice, junior RiRi Stuart-Thompson, who is on both lists, said.
Last year, protests blocked Main Street and took over Waterman for 10 hours. This year, they held a rally for one hour inside the main lobby.
Students like sophomore Harmony Edsomwan and junior Amanda Martinez, both leaders in last year's protests, were charged with policy violations this year, but not last year.
Stevens said last year should have been different. "Last year, we probably should have done more around policy violations," Stevens said. "A lot of leeway was given."
The nine students met with officials from the Center for Student Conduct March 22 to "discuss the alleged violations," according to a letter sent to the students obtained by the Cynic. However, the meeting was not to discuss the charges, Stuart-Thompson said.
The nine students were asked again to admit to violating policy. So far, no one has admitted to violating policy, Stuart-Thompson said.
The letters ask the students to "acknowledge" that their involvement Feb. 26 violated policy and that their actions "caused harm," according to a letter obtained by the Cynic.
The only two reports filed were not filed by anyone working in Waterman. Instead, they were filed by University administrators who were at the event, according to the documents.
Pat Brown, the former director of student life, said that the University can put restrictions on the First Amendment known as "time, place and manner" restrictions.
The University could say protestors can't use amplified sound inside of a building because of "disruption," but what one person finds disruptive, another may not, Brown said.
"It's clear as mud," he said.
Ovitt said the students involved will now face a joint conduct hearing that may be protested, where they will tell their side of the story.
"I don't need pity anymore, I need peoples' bodies," Stuart-Thompson said.
Leave a Comment
About the Writer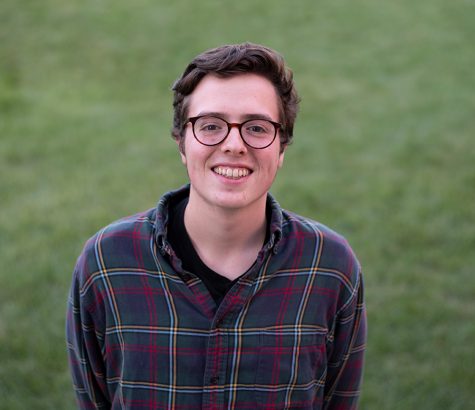 Sawyer Loftus, Editor-in-Chief
Sawyer Loftus is the News Editor for the Vermont Cynic. He is a junior History major with a passion for News. This past summer he was an intern in the...