UVM advances research for water resources and flood forecasting
UVM is collaborating with 28 other institutions to advance hydrological research and provide actionable water resource intel and flood forecasting, according to an April 7 UVM press release. 
The project pursues water resource prediction capabilities, community water resources modeling, hydroinformatics and the applications of social, economic and behavioral science to water resources prediction, according to the press release.  
Senator Patrick Leahy supported the initiative, and the federal government will contribute $25 million over the next five years, the press release stated. It establishes a national consortium called the Cooperative Institute for Research to Operations in Hydrology. 
CIROH will work closely with the National Oceanic and Atmospheric Administration's National Water Center and the recently announced U.S. Geological Survey Hydrologic Instrumentation Facility, according to the press release. 
UVM will also leverage its 20-year relationship with the Consortium of Universities for the Advancement of Hydrological Science for the CIROH project, said Beverly Wemple, professor and chair of UVM's geography department and chair of CUAHSI's education and outreach committee. 
"I'm excited for UVM to be a part of this new cooperative institute that will improve the national water model, and in the process, improve life across the U.S. and right here in Vermont," said Kirk Dombrowski, UVM's vice president for research. 
CIROH is headquartered at the University of Alabama Water Institute and consists of academic institutions, non-profit organizations and government and industry partners across the U.S. and Canada, according to the press release. 
Planned CIROH research endeavors
Flood forecasting predicts more than where water will go, said William Bowen, Robert and Genevieve Patrick, professors in watershed science and planning in Rubenstein School of Environmental and Natural Resources and coordinator of UVM's CIROH contribution. 
"There's sediment and there are pollutants, toxins and nutrients that get moved around with that water," Bowden said. "We see an opportunity to connect this national water model flood forecasting system to models that would also predict where nutrients and pollutants would go." 
CIROH aims to look into multidisciplinary aspects of how these materials would be transformed in transport and utilize the information as it applies to communities in future flood threat responses, he said. 
UVM researchers are also examining how harmful algae blooms may affect Lake Champlain, Vermont tourism, coastal property values and quality of life, the press release stated. 
One CIROH project would empower community stakeholders to access real-time HAB warnings on a daily, weekly and seasonal basis, according to the press release. The project would enable community members to enact informed and responsible legislation around waterway protection. 
The CIROH initiative will also include education and workforce development elements, training the next generation of scientists, engineers, planners and practitioners at UVM to develop improved prediction tools and employ them in decision-making, the press release stated. 
About the Writer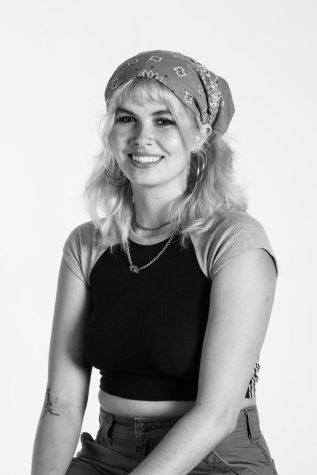 Ella Ruehsen, Editor-in-Chief
​(She/her) Ella Ruehsen is a senior environmental studies major with minors in political science and reporting and documentary storytelling. Before becoming...