UVM announces detailed fall 2020 plan where students can choose between online learning and in person learning
UVM is allowing students to choose between returning to on-campus learning and strictly at home online learning for fall 2020 by July 15.
In an email sent out July 2 Patricia Prelock, UVM's Provost, explained in detail what the return to campus will look like in fall 2020. The email describes how learning, tuition, quarantine, testing, living and dining will be affected by COVID-19 regulations.
"To meet the needs of all our students, we are offering two fall 2020 semester options for undergraduate students," the email states.
Students who wish to return to campus in the fall must sign the Green and Gold promise that is currently in development, the email states. Those who sign will pledge to follow social distancing rules and agree to mandatory COVID-19 testing and health screening.
"We are creating an environment that will allow students to be safe if they follow the rules, and if they don't follow the rules there will be a response to that," said Prelock in a June 26 interview.
Prelock hopes that students will recognize the importance of following the rules, especially when they are interacting with other people.
UVM students pride themselves in being activists, Prelock said. She wants students to recognize that they can create a healthy sustainable environment in a way that protects people's health.
"You have an opportunity here," Prelock said.
Those who wish to learn from home should fill out the At-Home Option for Fall 2020 Election Form no later than July 15, according to the email. Students who choose to continue on-campus education do not need to fill out any forms.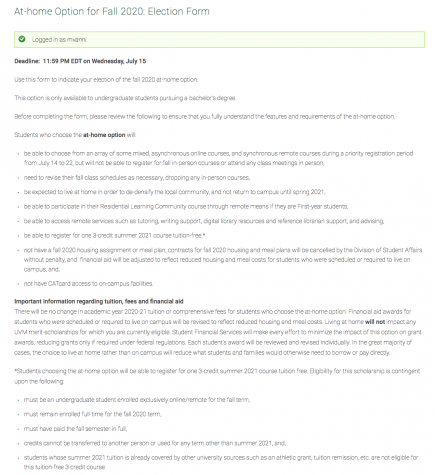 Students who choose the at-home learning option must revise their schedules as necessary, dropping any in-person classes.
These students "will be able to choose from an array of some mixed, asynchronous online courses, and synchronous remote courses during a priority registration period from July 14 to 22," the email states.
The on-campus option will have some in-person instruction as well as online instruction. Students who choose the on-campus option will have access to on-campus facilities such as the Howe Library.
Before coming to campus students must quarantine for 14 days unless they receive a negative test after seven days of quarantining, or they are coming from a non-quarantine county in Vermont.
"Once on campus, all students (no matter where they are from) will be provided a test conducted within 48 hours of arrival," the email states. "All students will again be provided a second test 7 days after arrival."
All students on campus will be required to participate in twice-weekly sampling and testing for COVID-19. This process will be available on campus and at no cost to students, the email states.
Students will be required to complete a daily online health screening before they can attend classes or go outside their residence halls, the email states.
"This will incorporate use of an app being developed by UVM's Enterprise Technology Services," states the UVMStrong Fall 2020 Framework to Return to In-Person Instruction and Operations.
Through de-densification procedures UVM is removing chairs from classrooms so that students have 6ft of surrounding space, Prelock said.
If necessary UVM plans to identify and modify non-classroom spaces for larger enrollment courses, states the UVMStrong Fall 2020 Framework.
"Example spaces include Ira Allen Chapel, Mansfield Dining Room, and conference spaces at local hotels," the framework states.
If students opt to choose an at-home semester they will not be able to register for fall in-person courses or attend any classes meeting in person, the email states.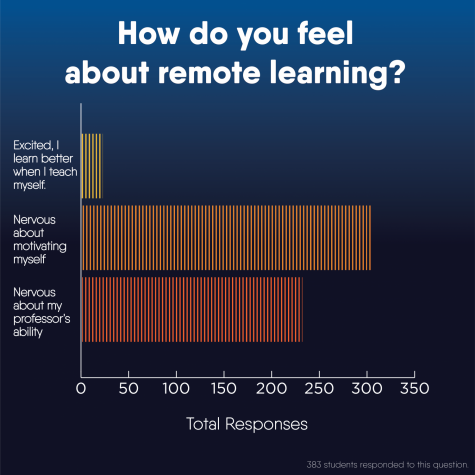 Though these students will be able to register for one 3-credit summer 2021 course tuition-free so long as they meet the eligibility criteria detailed in the AT-Home Option for Fall 2020 Election Form.
Students should also expect changes to their dining experiences. Staff and students will be required to wear masks. Seating will be re-configured and the flow of student traffic will be adjusted to comply with social distancing rules.
"There may be different dining times, so only so many students are in the dining halls at a particular time," Prelock said. "It may be extended periods of time and it depends on which of the dining halls have the ability to accommodate social distancing requirements."
The new dining experience will include pre-packaged items in both retail locations and residential dining halls, the email states. Self-service areas will be replaced with plated offerings to reduce the number of surfaces being touched.
"There will be no reusable beverage containers but we are reviewing ways to adjust the EcoWare program to ensure safety and promote sustainability," the email states.
UVM is eliminating all triple and quad rooms in the dorms in order to de-densify student living spaces., the email states.
"Students living in the residence halls will be obligated to adhere to all health and safety guidelines," the email states.
These safety guidelines include wearing masks at all times outside of their own room, limiting the size of gatherings, cleaning after they use common spaces, and not allowing guests into the residence halls. 
If not enough students choose the at-home learning option Residential Life may need to complete the de-densification process through random room assignment, the email states.
All students, faculty and staff will be provided a "Return to In-Person" work health and safety kit to students containing COVID-19 supplies such as hand sanitizer, facial coverings, etc, according to the UVMStrong Fall 2020 Framework 
More information will be forthcoming from Residential Life about the move-in process. To accommodate the de-densification process, room assignments will be released in early August, the email states.
"We will make every effort to keep our staff and students safe and the facilities disinfected," Prelock said.
Leave a Comment
About the Contributor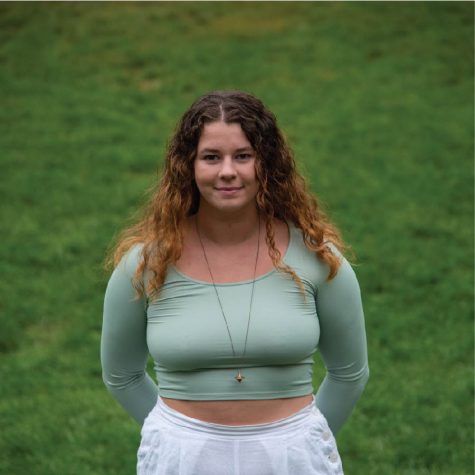 Kate Vanni, Editor-in-Chief
(She/her)

Kate Vanni is a senior Communications Design major with minors in Applied Design and Studio Art. Before becoming the Editor-in-Chief, Kate...