UVM announces plans for graduation and a full on campus fall semester
UVM will return to in-person learning next fall and is planning on having in-person graduation in just three months according to a March 15 email from President Suresh Garimella. 
Garimella stated that the school is still working with health officials but hopes fall 2021learning will return to how things were pre-pandemic with some additional online and hybrid course offerings. 
"We will, of course, continue to rely on public health guidance and work with state and local officials," he stated. "But we are confident that fall 2021will include course offerings close to, if not at, pre-pandemic levels."
The fall course offerings, which were also released Monday morning, offer 25% more online and hybrid classes for students who "find this mode of instruction valuable to their learning."
The email stated that although the University does not plan to have pre-arrival tests and expects quarantine restrictions to stay in place, they will continue to monitor health information as it evolves. 
Garimella stated that the University will also share guidance related to COVID-19 vaccinations as it becomes available.
"Vaccine distribution plans vary by state, but every student is encouraged to be vaccinated when they are able," he stated.
According to a Feb. 17 Cynic article, management for administering the vaccine is controlled by the state, not UVM. 
In the article, a spokesman from the Vermont Department of Health stated that Vermont's plans for rolling out vaccine distribution at colleges have not yet been finalized but are underway.
UVM is also tentatively planning to have in-person commencement with only graduates, which is currently scheduled for May 23, according to the commencement website. 
"Public health regulations may require us to limit in-person attendance to graduates only, but the conversations are underway," the email stated. "We are working hard to make it a great experience, even with COVID-19 restrictions in place."
About the Writer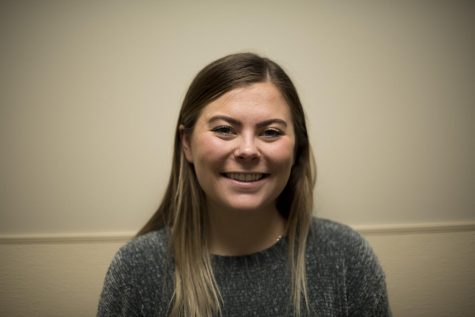 Emma Pinezich, News and Sports Editor
Emma Pinezich is a senior Political Science and French double major from New York. She started working for the Cynic as an illustrator in her first year...