Where do UVM students fit into the state's vaccination plan? The answer is complicated.
UVM students will remain in the dark as state and University officials have not yet established a plan to roll-out the COVID-19 vaccine.
While UVM's weekly testing report indicating that nearly 50 students tested positive for COVID-19 between Feb. 8 and Feb. 14, University officials said the decision over who gets a vaccine and when lies in the state's hands. 
According to UVM spokesperson Enrique Corredera, management for administering the COVID-19 vaccine at UVM will be controlled by the state, not the school.
"Vaccinations for the UVM community, including students, will be managed and administered through the state," Corredera stated in a Feb. 2 email to the Cynic. "We will work with the Vermont Department of Health to make information available about vaccines to the UVM community as it becomes available."
According to Bennett Truman, a spokesperson for the Vermont Department of Health, the state has not settled on a plan for distributing the COVID-19 vaccine at UVM.
"We are working on, but have not yet finalized the state's plans for rolling out vaccine distribution and administration for post-secondary institutions," Truman stated in a Feb. 4 email to the Cynic. 
However, according to Truman, the pace at which UVM can get COVID-19 vaccines depends on the amount of doses given to Vermont by the federal government as well as how quickly those doses are allocated to the state.   
According to The Vermont Department of Health,  99,800 doses of the 146,200 doses distributed to Vermont have already been administered to healthcare workers and people 75 years old and up. 
However, Truman is hopeful that the state will receive more doses as federal government officials work to increase COVID-19 vaccine production, which will allow more people to get vaccinated. 
"As the Biden administration moves to increase production and distribution, we will adjust our planning accordingly," Truman stated. "Our goal is for everyone who can be vaccinated to be fully vaccinated as soon as possible."
Although the general student body will have to wait before they receive their COVID-19 vaccines, medical students have gotten a glimpse at what that vaccination process might look like for others in the future.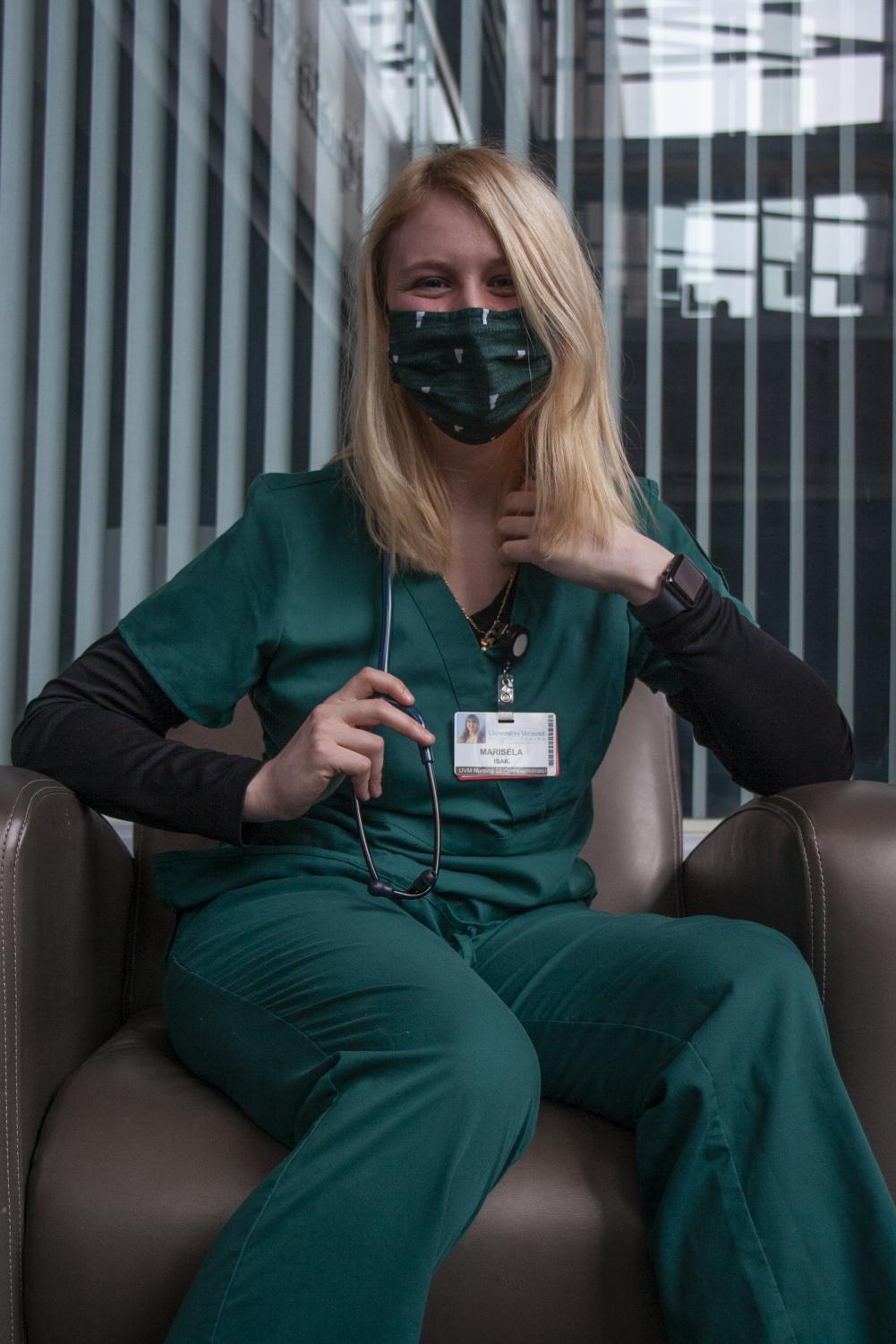 Marisela Isak, a senior nursing student at UVM, received both doses of the Pfizer COVID-19 vaccine through the UVM Medical Center. 
Isak explained that the entire scheduling process was relatively easy for her to go through. 
"My manager reached out to everybody and was like let me know if you'd like the vaccine and I'll have you scheduled," Isak said. "From there they scheduled our date."
Isak, who got her first dose of the vaccine Jan. 6, expressed her initial surprise at the setup of the vaccine center. 
"I was kind of surprised when I first walked in, but it [made] sense," Isak said. "The setup they have for getting the vaccine is they have stations where the things they ask you …  [are] typical things you would get asked for flu [vaccine]."
Isak explained that the logistics of getting the vaccine were similar to any other process, but the setup location was certainly different.
"The setup itself is in an auditorium and they have seats already socially distanced, so after you get your vaccine, somebody guides you to a seat and then you wait for 15 minutes just so they can observe if you have any reaction," Isak said. 
As for symptoms, Isak said getting arm soreness, fatigue, nausea and a low-grade fever are not out of the ordinary, but generally symptoms are mild. 
Leave a Comment
About the Contributor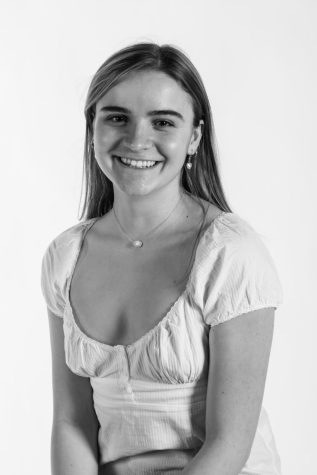 Nicole Hardy, Podcasts Editor
(She/Her)

Kira Schaefer is a sophomore public communications major from Westchester, N.Y. and is super excited to start as the podcast editor for the...