UVM terminates COVID-19 information newsletter 'UVM Forward'
UVM announced the termination of UVM Forward, the University's COVID-19 information e-newsletter, according to an April 29 email. 
The newsletter began in spring 2020 and served to provide pressing COVID-19 updates. Now that the pandemic's impact is resulting in less severe health outcomes, there are no longer enough abnormal operations to warrant distinct separate communications, according to the email. 
"UVM Forward […] was launched in the spring of 2020, when COVID-19 was forcing us to reimagine and retool almost every aspect of university operations," the email stated. "With the threat of serious illness from COVID-19 receding and daily operations settling into a pre-COVID rhythm, this will be the final issue of UVM Forward."
The University will continue to provide COVID-19 updates and information through other communication channels, the email stated.
Health is always the central priority for the UVM community, according to the email.
"In the rush of final exams and preparations for our first completely live and in-person commencement in two years, take a moment to appreciate the obstacles we overcame together," the email stated. "When we reflect on this period, we can take pride in our individual and collective response that made our university stronger than ever."
For the week of April 18 to April 24, the University reported 56 positive COVID-19 cases, a decrease from the previous week's 77 cases, according to the UVM Weekly Testing Results webpage. 
The University has reported 1,719 positive cases since Jan. 4, 2022, averaging 107 cases per week, the webpage stated. 
Commencement 2022 is mask-optional and in person for the first time since 2019, according to a March 29 Cynic article. While attendees can choose to wear masks, masking is not required, according to the email. 
Masks are still required at Student Health Services and UVM Medical Center locations, but are no longer required on UVM buses and transportation systems, the email stated. Students can still pick up new KN95 masks at the Testing Center in the Davis Center. 
The current Testing Center hours are 9 a.m. to 5 p.m. Monday through Friday, according to the COVID-19 Testing Center Hours webpage.
Starting May 16, the Testing Center will transition to summer operation hours, which are 11 a.m. to 2 p.m. Monday through Friday, the email stated. After May 27, the Testing Center will no longer be open on Fridays.
Symptomatic testing will move to Student Health Services, located at 425 Pearl St., beginning May 16 and will be open 11 a.m. to 2 p.m. Monday through Friday, according to the email. Previously, symptomatic testing was located at Jeanne Mance Residence Hall at 394 Pearl St. 
Students can schedule appointments through MyWellbeing and employees can do so by calling Student Health Services at (802) 656-3350. 
UVM community members can pick up free rapid tests at the Testing Center and the UVM Bookstore each week while supplies last with a CATcard, according to the email. 
About the Writer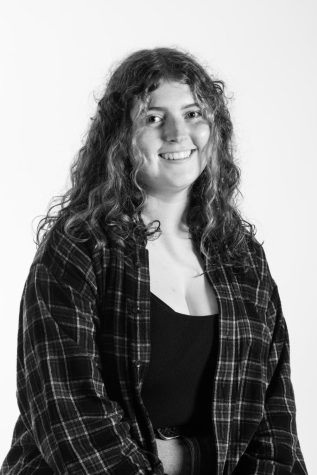 Halsey McLaen, News Editor
(She/they) Halsey McLaen is a junior from Groton, Connecticut, majoring in environmental sciences with a minor in reporting and documentary storytelling....