UVM finalizes spring 2021 calendar with little student input
Two UVM administrators admitted students were not brought into the decision making process for the spring semester calendar just after making the schedule official during a Faculty Senate meeting.
This spring semester, there will be no spring break, a late Feb. 1 start date that extends winter break significantly, and the student body will lose one week of instruction. In addition to a few other changes, finals will be split between two weeks. 
Start on Monday February 1

st

.

Have classes on February 15

th

– Presidents' day.

Not have a spring break recess.

Continue to not have classes on Vermont Town Meeting Day, Tues. March 2

nd

.

Have a reading/respite day of no classes on Wednesday March 24

th

and Thursday April 15

th

.

Have the last day of classes be on Tuesday May 11

th

.

Have a modified final exam week with exams on Thursday May 13

th

, Friday May 14

th

, Monday May 17

th

and Tuesday May 18

th

. 
The resolution passed in an almost unanimous vote during the Faculty Senate's weekly meeting Monday Sept. 21. 
After the vote took place, one senator, Professor Trisha Shrum, asked whether students were brought to the table in planning for the spring semester. 
Thomas Chittenden, who wrote the resolution as a member of both decision making groups for the Spring semester, admitted they had not.
"We have not formally consulted with [the student body] in that regard," Chittenden said. "We could certainly have consulted more. That's always the case."
Chittenden, however, explained how given the one-time configuration change and the health and safety concerns, he believed this top-down approach was justified.
Chittenden is the president of the Faculty Senate and a member of the Faculty and Academic Affairs working group for UVMStrong, a committee established to address the effects of the pandemic on the UVM community. 
The resolution first passed in the FAA working group Sept. 9 and then became official after it passed the Faculty Senate Monday.
Peter Lally, vice president of Student Government Association is the only student on the FAA working group and one of two students on the UVMStrong committee 
Aside from Lally, no other students were asked about the plans.
William Falls, dean of the College of Arts and Sciences and president of the FAA working group, also responded to Shrum's question.
"There wasn't a deliberate outreach to the students in general," Falls said.
Falls, like Chittenden however, didn't see this as a problem.
"But Peter, the vice president of SGA, has been a terrific member of Faculty and Academic Affairs," he said. "And I have to believe that if Peter had any serious objections, especially to the question of whether or not to have a spring break, that he would have voiced it." 
Lally said in an interview that, although he tried his best to take student perspectives into consideration, he believes you can never have enough student perspective on decisions like these. 
Prior to the vote to confirm the Spring Calendar, Shrum had asked another question: if the plan could still be subject to change, even after the Faculty Senate vote, or if it will be set in stone. 
Chittenden said that he sees value in approving the planned changes so that students and faculty know what to plan for, but simultaneously, he recognized that the situation could still evolve. 
"This makes the most sense but we recognized in our discussions that nobody knows the future, nobody knows what might change in January or February, and if we need to make an audible 'c'est la vie,'" he said. "That has happened and that can happen." 
The Cynic reached out to Chittenden to ask why the decision of course modality was not treated with this same sense of urgency.
One driving factor in solidifying the spring calendar was ensuring that it would be ready in time for course registration, Chittenden said. 
"We are committed to trying to be in person," he said. "So our driving goal is to offer in person instruction if we're able to and the calendar was designed with that in mind."
However, these decisions have yet to be formally announced. Chittenden is still unsure whether remote learning will still be an option, he said. 
On campus, it is ultimately up to faculty and their chairs whether to conduct in-person or online classes, though the UVMStrong Committee is considering requesting that chairs raise their percentage of in-person offerings, he said.
Leave a Comment
About the Writer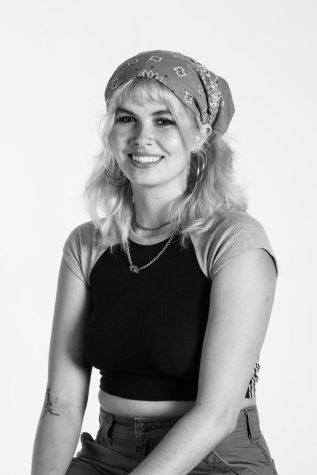 Ella Ruehsen, Editor-in-Chief
​(She/her) Ella Ruehsen is a senior environmental studies major with minors in political science and reporting and documentary storytelling. Before becoming...