UVM President affirms support of transgender and intersex students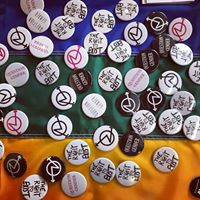 President Tom Sullivan sent an email Oct. 26 reaffirming UVM's support of transgender, non-binary and intersex students in light of a leaked Trump administration memo.
The New York Times leaked a memo Oct. 21 tentatively proposing to redefine sex as something based on genitals at birth, only to be changed by genetic testing.
Experts agree that neither gender nor sex are able to reduced only to genitals or chromosomes, according to an Oct. 22 New York Times article.
This change, if implemented, would roll back protections for transgender, non-binary and intersex Americans at the federal level, according to the article.
The Department of Health and Human Services is working to establish this legal definition under Title IX, the federal civil rights laws that bans sex discrimination, the article states.
The Departments of Education, Justice and Labor have been called on by the Department of Health and Human Services to adopt this definition as well, according to the article.
Sullivan stated that UVM has an extensive record supporting those communities and has served as a model for many other universities.
"The University will continue fully to recognize and protect the official recognitions and civil rights that transgender, non-binary and intersex members of our community are entitled to, including our current programs, services, and policies across the campus," Sullivan stated in the email.
He stated that the Constitution's equal protection clause protects personal identity and beliefs and the Supreme Court has in the past supported new insights as to what constitutes inequality.
The Queer Student Union is holding a rally 1 p.m. Oct 29 on the Andrew Harris Green to protest this memo, according to the QSU Facebook page.