UVM's men's basketball game spread COVID-19 to 16 fans
COVID-19's spread throughout Vermont may have been aided by A March 10 UVM basketball game, according to a VTDigger article. 
According to the Jun 10 article, 16 people had COVID-19 symptoms after attending the game, three of which later died from the virus. Among those three was Dave Reissig, an 82-year-old St. Albans resident.
Reissig initially believed the laryngitis symptoms he was experiencing were from cheering at the game, according to VTDigger. He died from the virus 20 days after the game.
At the time of the game, cases were only seen in southern Vermont, yet some audience members were nervous about the big crowds seen. 
Suzanne Garrity, a Burlington resident, and her husband both attended the game and later experienced flu symptoms but were never able to get a test, according to the article.  
Later in the game, she was offered a high-five from another audience member, something that she realized she should not have done. 
After getting reports from their readers of symptoms, VT Digger started to do more research into the spread of COVID-19 at the game to help track the spread of it across Vermont. 
"The data will help track the spread of the virus at the game and create a fuller picture of its progression within Vermont." The article stated. 
Most of the cases were narrowed down to one section of the stadium, Section 4, with 9 of the 16 people who reported symptoms sitting in that section. 
At the bottom of the article there is a survey for readers to take, with questions including if they attended the March 10 game, the section they sat in for the game, and if they tested positive for COVID-19 in March. 
Leave a Comment
About the Contributors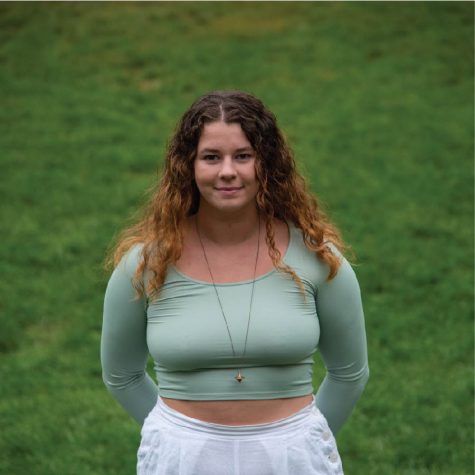 Kate Vanni, Editor-in-Chief
(She/her)

Kate Vanni is a senior Communications Design major with minors in Applied Design and Studio Art. Before becoming the Editor-in-Chief, Kate...