Vail purchases Stowe mountain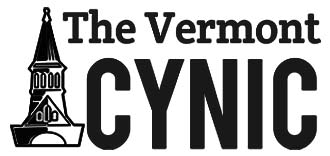 JP Reidel, Senior Staff Writer
October 6, 2017
As skiers and snowboarders hit the slopes this winter they'll see a new name on the mountains.
Vail Resorts purchased Stowe Mountain June 7 and will run all operations on the mountain, according to a June 7 press release. This includes all machinery, infrastructure and seasonal attractions.
"I think it's great for the student body," said senior Willem Rossi, president of Ski and Snowboard Club. "Finally one of the best mountains in Vermont is owned by a ski company and not an insurance company."
Stowe was previously owned by American International Group, Inc. AIG is a global insurance company that sells insurance and retirement products, according to a Feb. 21 press release.
As part of the purchase, Vermonters can now buy the Epic Pass from Vail Resorts.
"The access with the Epic Pass is going to help students get out west more, and it's going to help the everyday skier get out west more," Rossi said. "It's also hopefully going to bring some more skiers in from out west."
The Epic Pass is a season pass to 45 resorts worldwide owned by Vail and costs $859 for adults, according to Vail's website. Vail will also offer an Epic Local Pass for $659 for resorts in the northeast.
The Epic Local Pass gives unlimited access to Breckenridge, Keystone and Arapahoe Basin as well as a total of 10 days at Stowe, Vail, Beaver Creek and Whistler Blackcomb with holiday restrictions. There is also limited access at Park City, Heavenly, Northstar and Kirkwood.
For college students, Vail offers the Epic Local College pass which sells for $580 and gives restricted and unlimited access to different resorts in the north east, according to Vail's website.
With the new purchase, Vail Resorts wanted to include the ability to ski in New England with the Epic Pass which traditionally gives access to West Coast resorts, according to a June 7 press release.
"With the addition of Stowe, the Epic Pass provides guests access to the East Coast's most iconic skiing, as well as unlimited, unrestricted access to the best of the West – including Vail, Breckenridge, Park City and Whistler Blackcomb, among many additional world-renowned destination resorts throughout North America," said Kirsten Lynch, chief marketing officer of Vail Resorts in a June 7 statement.
"Stowe is one of the 10-day Epic Pass locations," Rossi said. "We are not going to sell that because we don't want to sell a pass that limits people to 10 days on the east coast."
However, this is a perfect opportunity for students out west to come to Vermont, he said.
"My friends that go out west who grew up in Vermont will love this pass because they can go skiing for the 10 days when they're home for break," Rossi said.
For now, Rossi hopes that Vail will eventually move Stowe onto the standard Epic Pass, he said.
"Once that's the case we'll be selling the Epic Local College Pass without question," Rossi said.