Vermont Governor Phil Scott declares April 25 'UVM Rescue Day' to honor 50th anniversary of UVM Rescue
April 25, 2022 was UVM Rescue Day in Vermont, according to an April 21 executive proclamation from Vermont Governor Phil Scott. 
The day seeks to honor UVM's volunteer student-run ambulance service, the proclamation stated. Generations of former rescue squads, including several original members, gathered for UVM Rescue's 50th anniversary banquet April 23 at the Hilton Burlington Lake Champlain hotel, according to an April 21 UVM Today article. 
"A half-century has gone by and it's still inspirational," said Paula Cope '75, one of the founding members of UVM Rescue. "When I see [UVM Rescue] at an accident, I breathe a sigh of relief. I know that people are being taken care of well."
UVM Rescue is one of 17 collegiate emergency medical services with transportation capabilities, but is the only completely student-run service in the country, the proclamation stated. 
Cope started UVM Rescue in1972 with her then-boyfriend John "Jack" Schmidt '75 and their friend Stacey Lazarus '75 after a succession of arson fires in Burlington that destroyed two cathedrals, a store on Church Street and a theater, the article stated. 
Burlington communities also lacked access to rescue services and relied on funeral homes to transport people to the hospital, according to the article. 
The three students began taking EMT classes and working with UVM leadership to buy an ambulance, the article stated.
In July 1972, they obtained the truck, and UVM Rescue began responding to calls a few days after picking it up, the article stated. The program officially launched that fall semester. 
"It changed me," Cope said. "It gave me a place because I didn't have a place in my life at that time. It gave me a constant set of friends I could rely on and that I knew needed to rely on me, every shift, every day, with every call."
UVM Rescue was the first volunteer ambulance in Vermont to staff in-station 24/7, 365 days per year, which it still does today, the proclamation stated. 
"It showed me that I really enjoy being there for people when they are struggling," said senior Grace Shelton, a current UVM Rescue member, in an April 21 UVM YouTube video . "It showed me that I really enjoy challenging myself and putting myself into challenging situations and learning from those."
"There's so much that it gives back to us," Shelton said. "Our motto for the last 50 years has been 'Pride. Service. Commitment.,' which is something we really take to heart and we kind of ingrain in people from the moment they join us."
UVM Rescue responds to over 1,400 calls at UVM and in the greater Burlington area every year, the proclamation stated. It supports programs such as UVM athletic events, SpringFest, the Burlington City Marathon and the Commencement ceremony.
About the Writer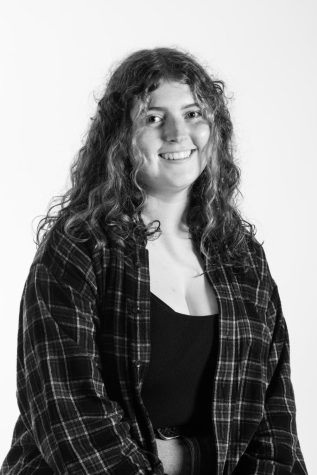 Halsey McLaen, News Editor
(She/they) Halsey McLaen is a junior from Groton, Connecticut, majoring in environmental sciences with a minor in reporting and documentary storytelling....