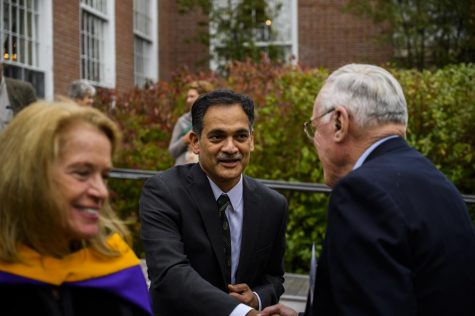 April 16, 2020
UVM has called on the state of Vermont to give the University $25 million in additional funds to confront "serious challenges" facing the University due to the COVID-19 pandemic. UVM President Suresh Garimella stated in an April 15 letter to Gov. Phil Scott that the University has faced millions...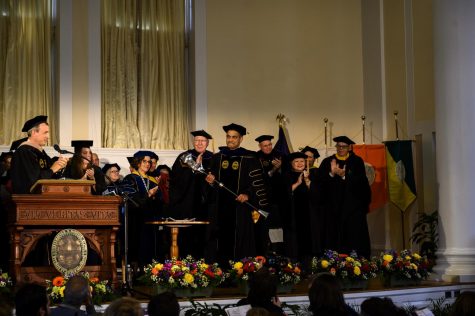 Lilly Page, Staff Writer

October 4, 2019
In a symbolic transfer of power, UVM's new President, Suresh Garimella, was handed the University mace and presidential medallion. This transfer of two physical objects signaled the official start to his presidency and a new chapter of UVM history. Suresh Garimella was installed as the 27th President...