Presidential Installation Ceremony marks official start for new President
In a symbolic transfer of power, UVM's new President, Suresh Garimella, was handed the University mace and presidential medallion.
This transfer of two physical objects signaled the official start to his presidency and a new chapter of UVM history.
Suresh Garimella was installed as the 27th President of UVM, Oct. 3 in the Ira Allen Chapel. The chapel was filled with members of the UVM community and senior elected officials including U.S. Senator Patrick Leahy and Governor Phil Scott.
Senator Patrick Leahy said Garimella will make Vermont and the country proud.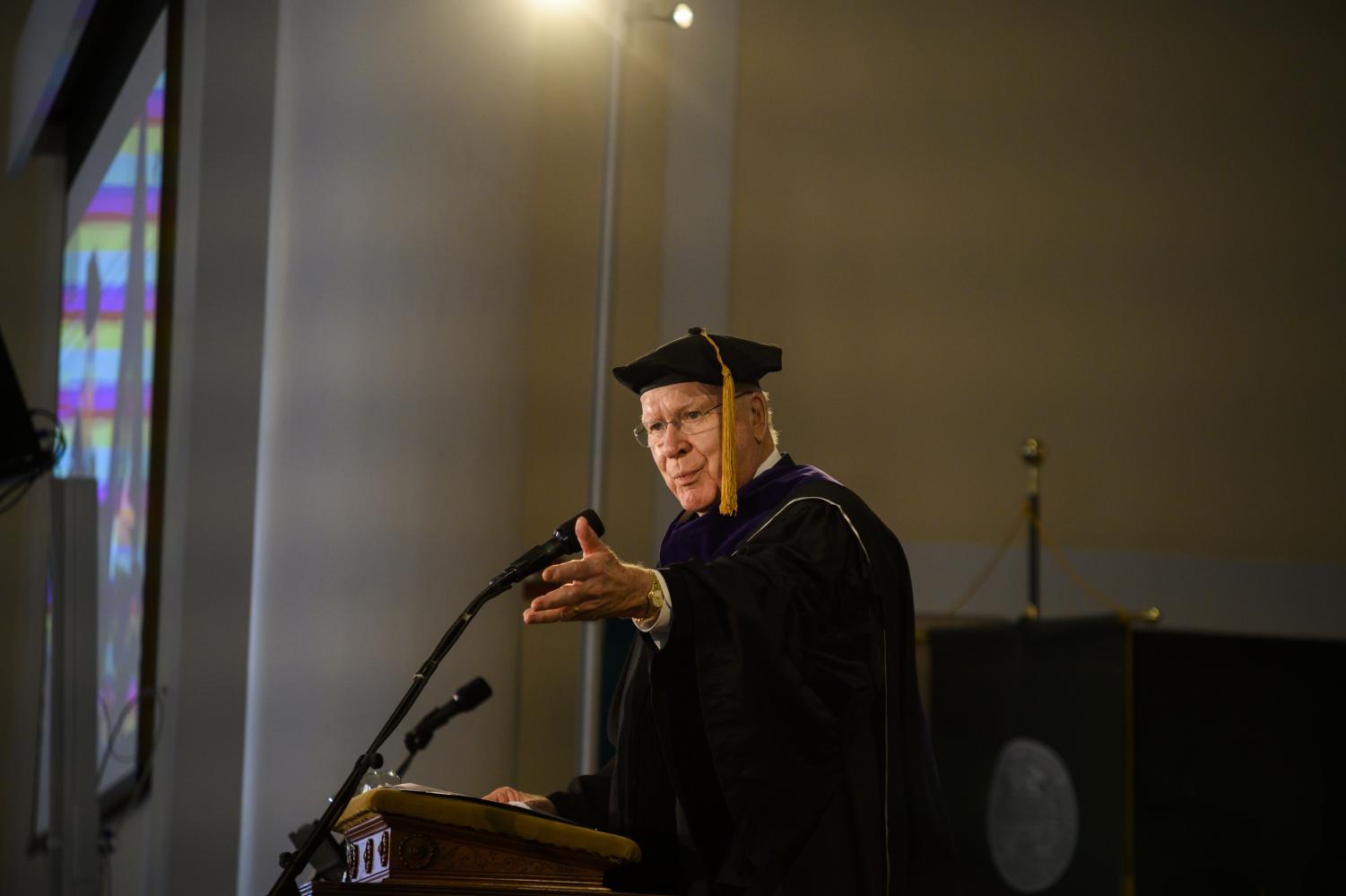 "You make us proud, you make our state proud, you make our country proud, that's what we want," Leahy said.
President Garimella was previously the Executive Vice President of Research and Partnerships at Purdue University before being chosen as UVM's 27th President.
In his Presidential Address, President Garimella said that he is coming in with a framework in order to improve the University of Vermont in all aspects.
"Our most prominent responsibility is the success of our students," Garimella said. "They deserve the highest quality education we can offer, and ensuring success means that we can make UVM affordable and accessible to a wide variety of students.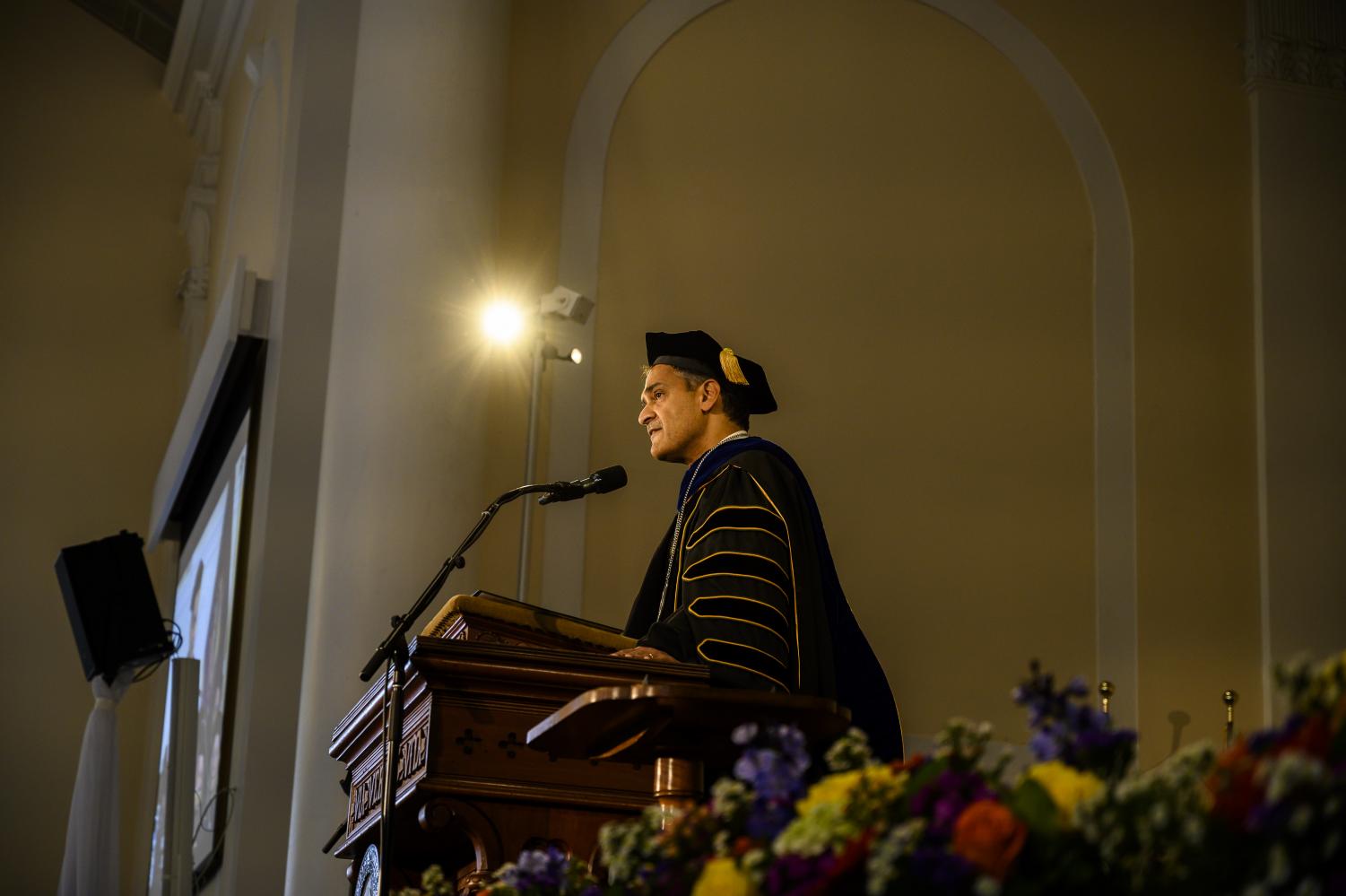 Garimella also said he is committed to doubling down on what UVM's is known for.
"Part of our framework is to enhance our research and scholarship and reputation, and contribute knowledge to better society and solve global challenges," he said.
Garimella also said that UVM needs to embrace the fact that we are a land grant university.
"One of the key attractions [of UVM] is that it is a land grant university," he said. "Senator [Justin] Morills land grant vision reflects our responsibility with significant aspects of our university to the community."
Garimella said he is committed to not only better UVM, but also Vermont as he sees the two as connected.
UVM has a $1.3 billion economic impact for Vermont and supports over 11,000 jobs
Garimella said he wants to provide opportunities that are available to everyone, no matter one's origin or skin color, sexual orientation or identity.
"Diversity is our strength," he said. "It must be our inspiration."
He ended his Presidential address saying UVM students and staff are up to a new challenge and that as President, he committed to contributing all he can to help students and staff of the University in the upcoming years.
David Dagle, the Chair for the Board of Trustees of UVM, joked with the new President about the numbers of UVM Presidents compared to that of the nation.
"The University of Vermont has had 27 Presidents," he said "By contrast, over a century and the same time period, we have had 45 presidents of the United States. Here at UVM, people like UVM Presidents more than US Presidents."
Current Vermont Governor Phill Scott said it was clear to him that the new President was more than willing to use his previous experience to help Vermont in any way he can.
"Thank you so much for choosing to come to UVM and thank you for your commitment to our state," he said. "I look forward to working with you in the years to come to build an even more prosperous university and an even stronger Vermont."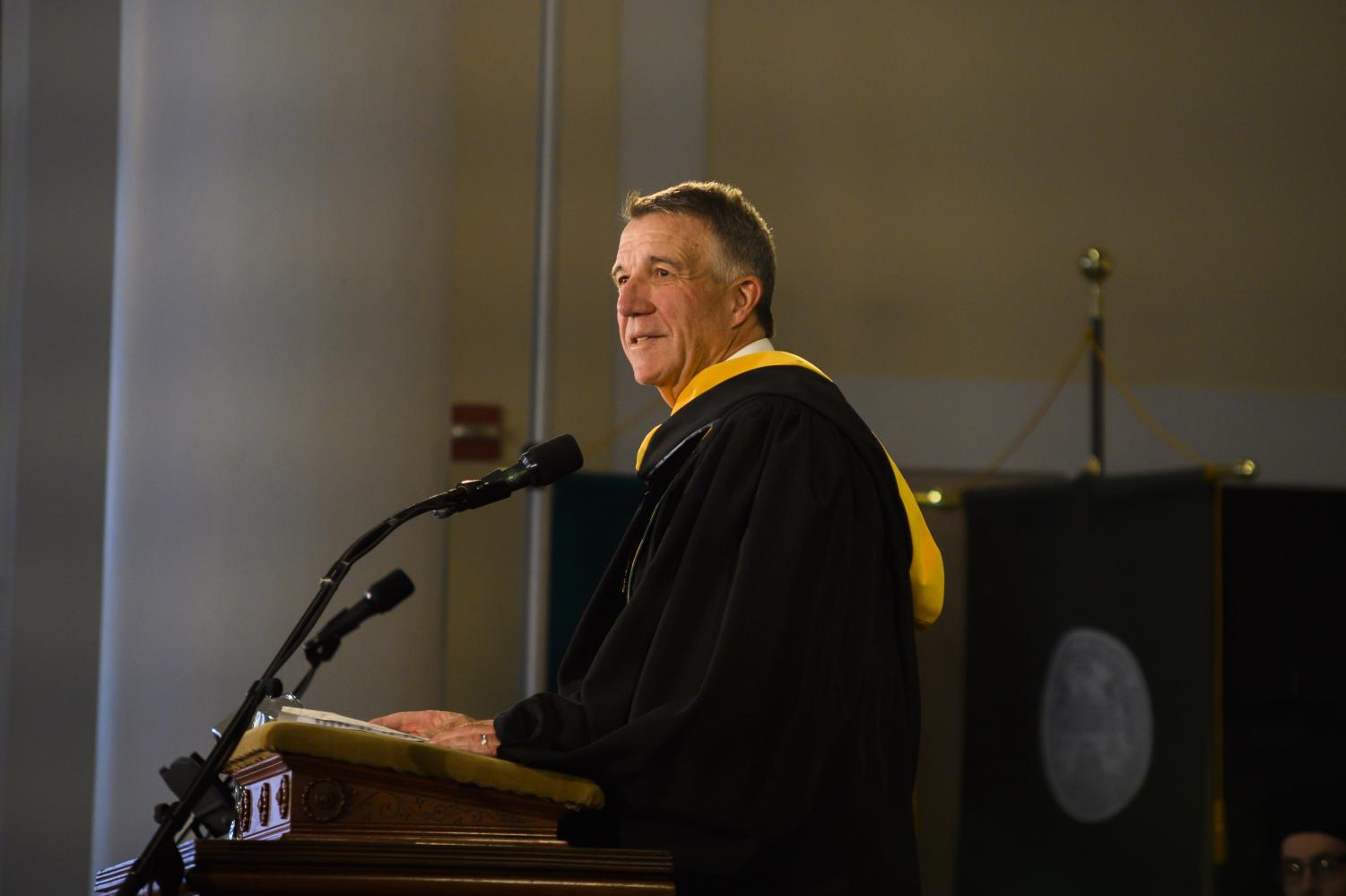 Leave a Comment