Zoning causes protest
The Burlington skyline is reaching a new height, which some residents say will change the city UVM students call home.
The City Council unanimously voted Sept. 29 in favor of a zoning amendment to rezone downtown, which will allow the city to redevelop the Burlington Town Center Mall by raising the building's height to 14 stories.
Prior zoning ordinances limited the project height to 105 feet.  
The amendment, called Plan BTV,  allows for the redevelopment of land between Bank Street and Cherry Street, where the retail center is, according to city documents.
The Coalition for a Livable City protested the redevelopment of the Burlington Town Center and announced its own plan for a "Better Town Center"  Sept. 26.
They presented their own plan, "Plan B-Plan BTV."
The protest was held in front of the mall on Church Street.
The CLC expressed its dissatisfaction with the current development plan to raise the above-ground parking by three stories.
"We feel it evokes a gut reaction," Alex Lavin, a member of the CLC , said.
A sign on CLC's registration table read, "Burlington is not for sale."
"[Plan BTV] is a recipe for discontent," Burlington resident Peggy Luhrs said. "[It's] out of character with anything we've done in this city," Steve Goodkind, former Public Works director and city engineer, said.
The CLC also spoke out against student housing, asking for "long term" housing.
In a Sept. 24 press release, the CLC announced its intent to petition the zoning changes made Sept. 29 to be added to the ballot in March for a binding referendum.
The CLC has 20 days to collect more than 1,600 valid signatures of local residents.
During the gathering, the CLC presented an animated video displaying the street level change if the current plan goes into effect.
First-year Jeremiah Cory said he is concerned about the development.  
"I think that could possibly ruin some people's view of the lake and the beautiful sunset." Cory said."It doesn't really affect me, but it might affect some people."
However, he also said the construction has its benefits.
"I wouldn't mind more houses here," he said, "just because it would be cool to see Burlington grow in population."
The goals of the BTV Mall Redevelopment are to include new downtown housing, new retail, new office space, new hotel and conference facilities, according to the City of Burlington's website.
The preliminary agreement plan will include at least 270 housing units, which will be of a variety of housing sizes, designs and costs.
There will be no more than 80 units of student housing for Champlain College students.
About the Writer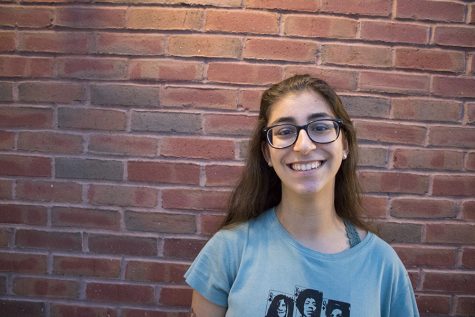 Chloe Chaobal, Podcast Editor
Chloe Chaobal is the podcast editor of the Vermont Cynic. She joined the Cynic as a news writer in her first semester of UVM. She also created "Cat Chat",...