As 2020 comes, hold candidates to higher standards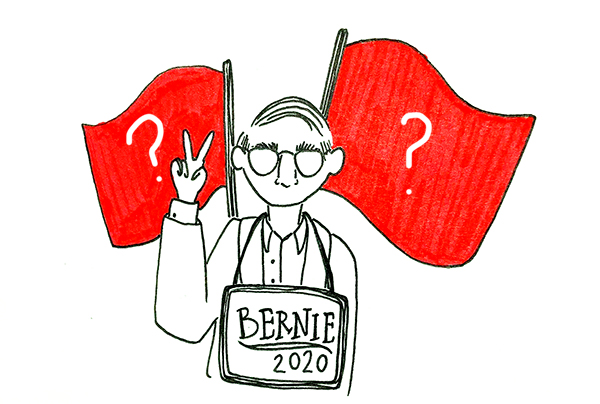 In the era of #MeToo, it's not easy to forgive someone who has tolerated  sexual misconduct.
Ever since Jan. 2, when I read about several of Bernie Sanders' staffers being accused of sexual harassment on CNN, I have begun to doubt whether or not he is a good candidate for 2020.
The New York Times reported that several women on Sanders' 2016 campaign spoke about how they felt sexually harassed and had pay disparities that were never addressed.
While the accusations are not being launched at Sanders himself, it's worrying to hear that Sanders' campaign was not safe for women.
Several female employees reported being forced to sleep in the same quarters as men they didn't know and were paid less than men for doing the same job, according to a Jan. 3 Time magazine article.
O'Meara Sanders, the senator's wife, told Time magazine in January that she and her husband were not aware of these claims during the 2016 campaign and that upon hearing about them, they placed safeguards for his 2018 Senate campaign.
Sanders has dealt with this scandal by using lack of preparation and constantly traveling as excuses for not knowing about harassment.
"Of course, if I run again, we will do better next time," Sanders said to CNN.
It is too late to do better.
As a woman who "felt the Bern" in 2016, I am struggling to find that same momentum for his probable run in 2020.
If he was unaware of the sexual misconduct and mistreatment of women on his campaign in 2016, it raises questions about what will go under his radar as president.
His strides to correct his campaign's mistake of not protecting against sexual harassment in 2016 are promising, but with tough competition, this scandal may sway my vote somewhere else.
I know that Sanders' campaign exploded in just a few short months.
However, the neglect to provide means to report misconduct is unacceptable — someone who cares about his staff would make sure they are safe.
The fact that he only apologized when news of the scandal became public makes me question his image as a good guy standing against corruption.
It sounds to me like this scandal was never supposed to get out.
This scandal is an inconvenience for his campaign that his staff hopes will disappear in a couple months.
I want to elect someone who will try their best to protect all people of all identities and foster spaces where discrimination does not exist.
I thought that Sanders was that person, now I am doubting him.
For 2020, I am currently supporting Cory Booker.
Being from New Jersey, I know that he wants the same future I do, such as criminal justice reform.
After the disappointment of Sanders, I am ready to embrace Booker.