Chris Petrillo for SGA President
In at least the past ten years, the Cynic has not endorsed a candidate for SGA president. This year, we are endorsing Chris Petrillo.
After two years and a historic administration, it is again time for UVM students to choose one person to represent them. Chris Petrillo is the best person to do so.
During his time at UVM, Chris has served the student body and the greater community; he is a part of Williston Fire Department and UPB.
As a candidate, he has put forth a clear platform and has shown his understanding of the role he hopes to step into.
The SGA president's role is to act as the face of the student body to administration, board members, staff and local governing officials.
In order to do so, the president must build effective relationships with various governing organizations within the university that will thereafter propel change.
In addition, they balance a million dollar budget. It is their signature that determines where funding will go.
Over the past two years, Maulucci and Vice President Tyler Davis have pushed positive change through developing these relationships.
The signs of this change over the past two years are everywhere: a defense of reading days, a new peer advising center, the Safe Ride Home initiative, a step towards reestablishing a varsity baseball team and the highest senator retention rate of all time.
The maintenance of this essential progress will be determined by the choice UVM students make this week.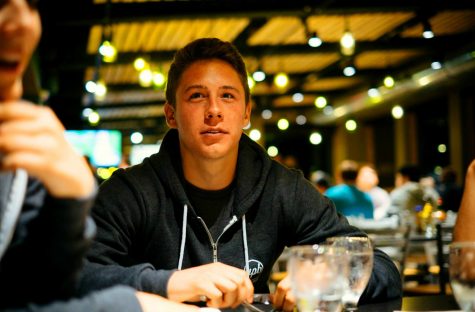 With such a great responsibility, SGA presidents must surpass a mere likability and good-spirit to be qualified.
They must be well-prepared, equipped and understand the role and responsibility that they are stepping into.
Petrillo has shadowed current President Jason Maulucci and attended every Senate meeting since January.
He has laid out a clear plan for his administration, stating he will continue to foster existing programs, and use the energy of innovation that has defined the past two years to create more opportunity for UVM students. 
Over the past months and during Monday's debate, Petrillo has shown to be a qualified candidate. His intentional campaign and careful preparation illustrates his understanding of the job at hand.
Petrillo's humble commitment to the student body, active participation and excellence in various areas of his public life make him the ideal candidate for SGA
The student body deserves a leader as qualified as Petrillo. Go vote.
This extended editorial is longer than its print version, to be published March 29. 
Leave a Comment