COVID-19 Dispatch Part 3: In Manhattan, new routines reduce pandemic panic
COVID-19 is a highly contagious virus. It has been declared a pandemic by the World Health Organization with over 600,000 cases worldwide as of March 27. This event caused a rare closure of the University of Vermont and a chaotic transition to online learning for the rest of the semester.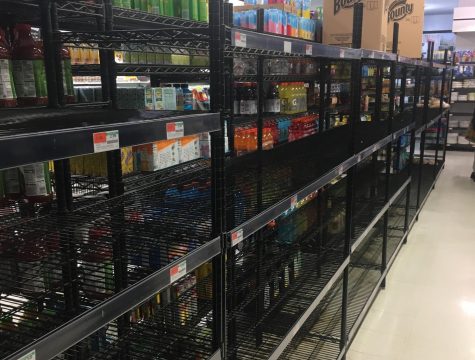 When I got back home to New York City March 15, I knew I would be in for some dramatic changes. I was prepared for it all, social distancing, lack of toilet paper, touching surfaces as little as possible, etc. 
Having no idea what may happen, I decided that evening to get a haircut at my usual barber in case it closed soon, but was too tired from travel. The next day, I heard that my barber was exhibiting symptoms of COVID-19. 
That's when it hit me how close to home this virus really was. The coronavirus is not an overblown concern. It is a real risk to everyone.
Despite this close call, I continue to live as normal a life as possible. I still go to grocery stores, take walks in the park, get lunch at bodegas, and try to relax whenever I can.
Many others seem to be trying to continue their daily routines too. The streets, while looking as if it was an early weekend morning, still have a decent number of people and vehicles present. The same goes for the parks, which are still very active with bikers and runners.
Still, several settings are abnormally quiet, such as restaurants and bodegas, which have not let people eat within them since March 17. Often, there is nobody inside, and more are closing every day due to the lack of customers.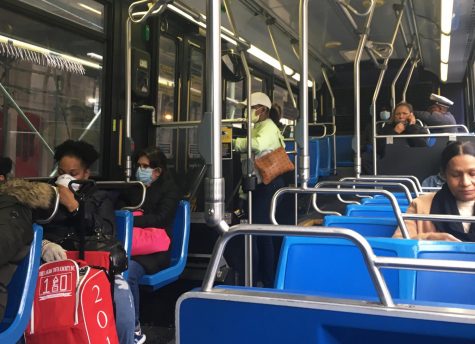 The same can be seen on public transit. I traveled on a crosstown bus one day, and it was less than a quarter full, with several passengers wearing face masks. They also recently started roping off the front of the bus to protect the drivers.
The only places that seemed to be more busy than normal were supermarkets and some pharmacies, full of shoppers hoarding supplies. However, some have put measures in place to ensure social distancing, such as putting strips of tape on the ground to mark how far apart people should be in line.
Despite all the chaos, I am adapting to the new norm, developing new ways to do what I need for my health. This includes seeking out overlooked bodegas that sometimes have scarce supplies, or going to the park to get a break from studying.
Many are trying to find new ways to keep positive energy as well. For example, every night at 7 p.m. since March 27, thousands of people cheer and clap for all of the essential workers, enveloping the city in a veil of hope.
Despite the proof that it is possible to adjust to these changes, life in the city will continue to shift in the coming days and weeks. I'm afraid of what effect these could have on my life as well as the possibility of contracting COVID-19.
For now, I'm just going to take it day by day, living in the moment, and suggest we all should do the same.