Pack the Gut challenge fights gender bias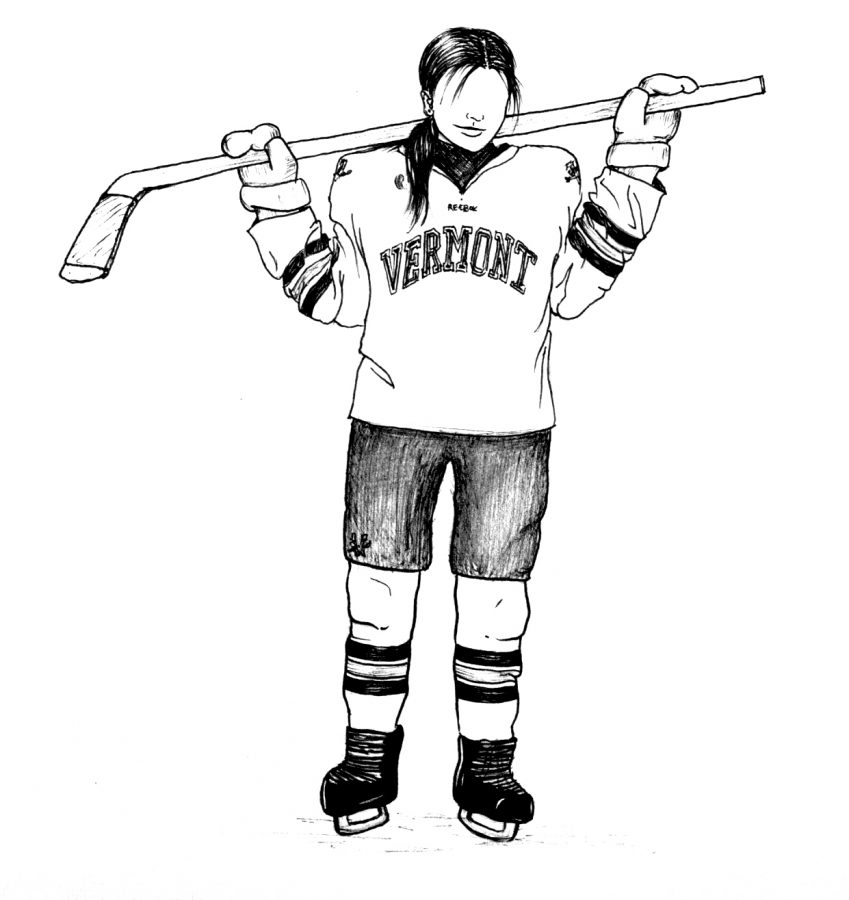 Dear Editor,
Have you gone to a hockey, soccer or a basketball game at UVM? Have you ever gone to a professional or World Cup game?
Now that I have your attention, what was your immediate assumption as you considered the question?
Were you thinking about a men's or a women's game? Why even ask the question? Sports serve as a great barometer of how we are doing in changing attitudes and biases toward gender.
On Jan. 21, 20,000 individuals marched for women's rights in Montpelier and millions marched around the world. If you were there, whether physically or in spirit, it's time to put some action into those words about equality right here at UVM.
There remains a strong gender bias in attendance at UVM sports.
The bias indicates a belief that men's games are more entertaining and worth attending than women's. I find it particularly sad and ironic that the bias is just as prevalent among women as men.
The bias that is seen in attendance at UVM games is the same bias that influences the makeup of cabinets, board rooms, and management positions. It is an unconscious bias that researchers discovered in the way girls were treated in math classes versus boys.
The reality is that our implicit bias; those deep-seated assumptions that go unquestioned, need to be questioned. That we have not seen or experienced something does not mean it cannot or should not exist. It means we need to open our thinking and our experiences.
Perceptions about capabilities of men and women are formed early and through multiple means. Watching sports is fun for everyone,
but if our exposure to sports was largely of men's teams, baseball, football, hockey etc., the implicit message was that men's athletics are superior to women's.
The media perpetuates stereotypes about gender roles but we individually are responsible for perpetuating the stereotypes if we do not seek out that which challenges them.
How do those stereotypes extend to other areas of society; to employment, wages, education and positions of power?
The fact is that your female classmates playing on UVM teams work hard and play hard to represent the University. They are skillful, and their games are exciting. They have earned your support and yet rarely see it.
Friday, Feb. 3rd, at 7 p.m. the UVM Women's Hockey team will play the UNH Women in their annual Pack the Gut Challenge which is also a fundraiser for Meals on Wheels.
Let's put the spirit of the Women's March in action at the UVM women's hockey game Feb. 3. It's time to fill the seats and Pack the Gut! And then keep going to women's games — of all sports!
Sincerely,
Michelle B. Mathias,
Principal of Edmunds Elementary and Middle Schools
UVM Graduate
Leave a Comment