Six of the best spots for coffee, comfort and studying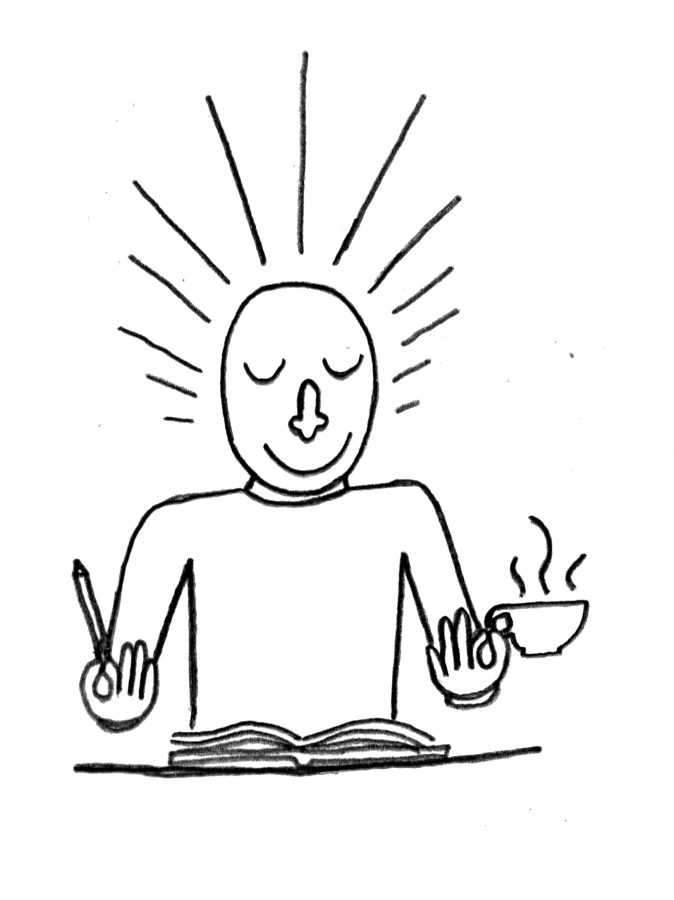 As if doing homework wasn't bad enough, finding a perfect place to get your work done may be the hardest part.
Everyone's been there; you start by trying to do our homework in our room, but get sucked into binge watching your favorite Netflix shows. Hours pass and you begin to doze off, and before you know it, a 20-minute nap turns into a two hour-long snooze fest.
If you're anything like me, just hearing the word "library" makes you feel sick. Though it may be a convenient place to study, it's not always my favorite place to go.
It takes longer to find a chair near an outlet than it does to walk there. After too much time spent on finding the "perfect" spot to study, your concentration is interrupted by the ongoing construction happening outside.
Now you're probably feeling overwhelmed, as hours have been wasted and dead- lines are approaching. There are a few tricks to stop the stress, and it starts with studying at these cozy cafes.
Here's a list of a few comfortable cafes conveniently located downtown.
1. MuddyWaters
Need your caffeine fix? This cozy cafe is tucked away on the corner of Main and Church Street.
If you're looking to surround yourself in indie-folk aesthetic, this is the place for you. Their reasonably-priced coffee and food will give you the energy you need.
With a fair amount of seating and free Wi-Fi, you're guar- anteed to get a good amount of work done here.
2.New Moon
Find yourself searching endlessly for a spot in the library?
Ditch the search party and make the 10-minute walk down the hill to Cherry Street. This classic joint can satisfy all your needs. Unlike some of the other coffee shops downtown, this cafe is equipped with free Wi-Fi, lots of seating and a large menu ranging from breakfast foods to power smoothies, lunch and dinner. You're set for success.
3. Dobra Tea
Looking for a third-floor-of-the-library feel? This place prides itself on good tea and a cozy serene spot to study.
With a tremendous amount of tea flavors to choose from, you'll surely be satisfied.
This authentic tearoom provides a quiet place for you to concentrate while enjoying eclectic tea from regions all over the world.
This small, but cozy cafe is definitely a great place to get some work done.
4. Uncommon Grounds
For those of you who need a classic coffee shop atmosphere, Uncommon Grounds is your go-to spot.
There is a good amount of seating, but this place fills up fast. The natural lighting brings you back to reality while you drown in your studies.
Grab yourself a something sweet and a 16 oz. coffee and you're guaranteed a good grade.
5. Maglianero Cafe
Located a bit off the beaten path, this place is worth the walk. Come by this little gallery-turned-hip coffee shop and grab yourself a seat.
The wall art provides a visual break from your laptop screen and the aroma of fresh coffee grounds will definitely get your brain juices flowing.
6. Scout & Co.
This one's a bit of a trek, but if you're willing, it's worth it. Located near North Beach, it's best you bike or drive.
Need a pick-me-up? Grab yourself a chai tea and get going.
This coffee shop and bakery not only makes their own baked goods everyday, but they also churn up creative ice cream flavors — a good incentive to get your work done so you can satisfy that sweet tooth. This hot spot is most certainly the place to motivate you.
Homework will never be your best friend, but hopefully one of these places becomes your favorite homework destination.