Celtic Cats Celebrate Irish Traditions
Seneca Hart, Staff Writer
October 15, 2018
During the 2018 spring showcase, the Celtic Cats appeared on stage dancing in routines that pulsed with the beat, while stepping and hopping in sync.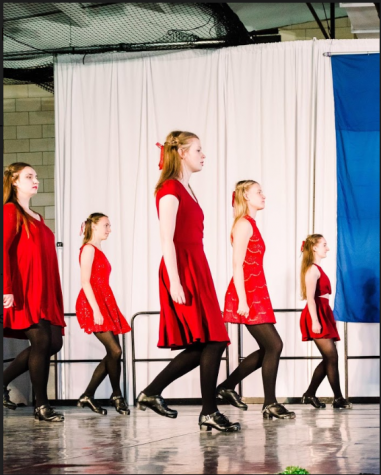 Alek Fleury

The Celtic Cats are UVM's only Irish dance group, and perform at both on-campus events and local venues.
The team has performed at local bars, a renaissance fair, nursing homes and elementary schools, senior co-captain Dakota Dione said.
"They'll go to a senior residence and do performances for them, which is a true testament to me of their desire to make people happy through dance," Celtic Cats faculty advisor David Warshaw said.
The Celtic Cats were one of the reasons Malloy felt drawn to UVM, she said.
"My favorite part of the dance is how it can either be so individualized or it can be such a team dance," Malloy said.  
Some members have been dancing their whole lives, while others had never danced before joining the team, Malloy said.
"People come from all different backgrounds," she said. "Everybody's thrown together in a no judgement zone, just dancing and having a lot of fun."
Dione has been dancing for many years and often educates the audiences on the cultural legends of Irish dance before performances.
"There was a dance master who would travel from town to town and after church on sunday, and they'd do ceili dances," she said.
Ceili dances are the Irish equivalent of square dancing, as someone will call out the steps for the participants while they dance, Dione said.
Warshaw said the dancers use their experience to teach people outside the group how to participate in ceili dances.
"They have an annual ceili around Saint Patrick's day, and it's just an opportunity for the Celtic Cats to spread their love of dance to the community," he said.
Warshaw's advisory role in the club is as more of a public relations position, he said.
"I try to tout their talents to the administration so that the administration knows what they have here, which is unique," Warshaw said.
Senior co-captain Hayley Malloy said they also perform with other on-campus dance groups like Catamount Dance Crew and Jazzbaa.
"People just try to dance as much as they can I think," Dione said.
After their performance at a boys basketball game two years ago, Dione was approached by people who didn't realize UVM had an Irish step dancing group, she said.
There are other misconceptions when it comes to the team.
"It's pronounced 'kel-tik,' not 'sel-tik,'" Malloy said. "We are not the Boston Celtics."
The team does bonding activities outside of practices like movie nights, apple picking, Friends-giving and Secret Leprechaun, a play on the traditional Secret-Santa, she said.
Their next performance is at the UVM women's basketball game Nov. 11, according to their website.
About the Contributor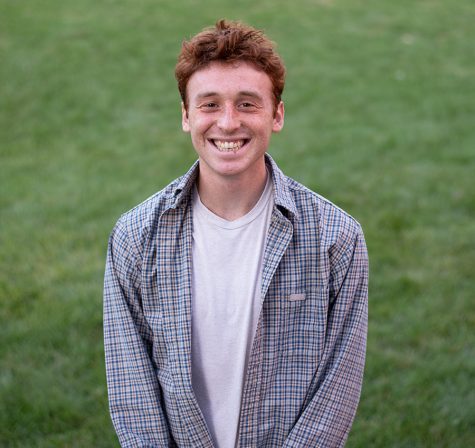 Alek Fleury, Managing Editor
Alek Fleury is an English and Political Science double major from New Jersey (the greatest place on earth). He dedicates most of his life to being the...