Transfer influences men's soccer
Men's soccer forward Justin Frietas, a senior, has been a powerful presence on the field during his time playing for UVM.
A force on and off the pitch, Frietas coaches and referees young players in the Burlington community, he said.
"It's always great to see these little kids come up and say, 'wow, I just saw your game,' looking up to you in that sense," Frietas said.
He said that he has been playing soccer ever since he can remember.
"My family is heavily cultured in the sport, and my dad and uncles especially," Frietas said. "I was also influenced by my grandparents."
He was raised in Rhode Island, but his family moved to Massachusetts during his first year of high school.
His talent on the soccer field, academic status and dedication to the community earned him a scholarship to Dean College in Franklin, Massachusetts, according to a YMCA website.
Frietas attended Dean and played on their soccer team for two years.
In his last season playing for the Dean College Bulldogs, Frietas accumulated 16 goals, six assists and was selected to the USCAA All-American Second Team, according to UVM athletics.
Frietas also played club soccer with the New England Revolution U-23 team during his time at Dean and has "been lucky enough to play with them again these past two summers," he said.
Men's soccer head coach Rob Dow saw Frietas play at Dean, and developed a strong interest in him as a player, he said.
Frietas said one reason he transferred to UVM  was for its Division I status, he said.
"My aspirations were always to play at a Division I school. I'd always dreamed of that and hopefully having the chance to go pro one day," he said. "Vermont was the best step for me."
Dow emphasized the effort Frietas put in at UVM.
"It takes a lot of work to play forward because you have to provide the team with a lot of running and he does that," Dow said.
At an Oct. 6 home game against Hartford, Frietas scored the tie-breaking goal, making the final score 2-1, according to UVM athletics.
"I can count on production from Justin whenever he hits the field with goals and assists," Dow said.
Frietas won the Co-Offensive Player of the Week in the American East Soccer conference for the second time Oct. 8, according to UVM athletics.
"It's always great to be recognized, but I'm just trying to make our team win," Frietas said.
He's team oriented and  willing to help his peers on and off the field, forward Geo Alves, a junior, said.
Frietas has helped Alves by translating game plays, he said.
"I like to think that I'm really good friends with everyone on the team," Frietas said. "It's important that some of the younger guys can look up to me and know that I'm there for them."
As a senior, Frietas is playing his final season of college soccer.
"It's crazy; time flies," Frietas said. "It's been a great four years at UVM."
"It's time to get my degree and move on," he said.  
Frietas said that he earned an associates degree in business at Dean College and is majoring in community and social development with a minor in statistics at UVM.
"I want to pursue soccer as much as I can and tie my major into the sport and develop the community," he said.
He said that he aspires to play soccer professionally.
Frietas hopes to play professionally for the New England Revolution, he said.
"If not, I've been fortunate to get an education," he said.
Frietas has been motivated by his family and his critics, he said.
"There have always been people who've doubted me growing up," Frietas said. "At the end of the day I want to win games and play soccer."
About the Contributor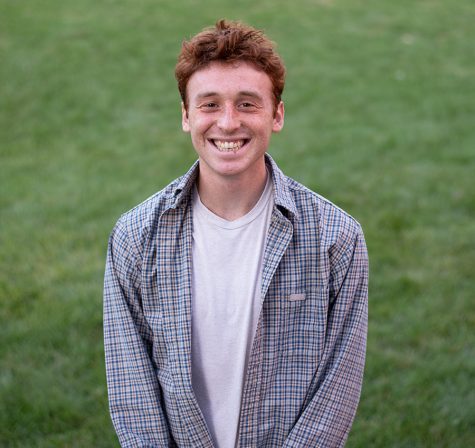 Alek Fleury, Managing Editor
Alek Fleury is an English and Political Science double major from New Jersey (the greatest place on earth). He dedicates most of his life to being the...