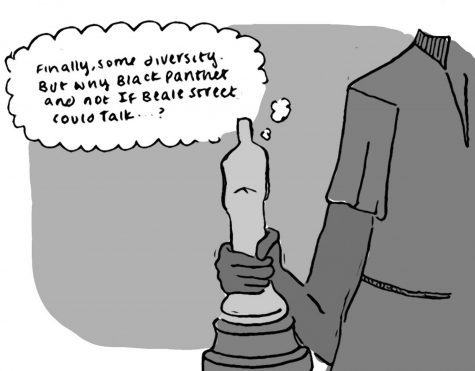 Kim Henry, Senior Staff Writer

February 23, 2019
The Oscars have been in hot water for years. The awards show was surrounded by controversies like #OscarsSoWhite and their record low ratings last year, according to a March 2018 Vanity Fair article.  This year's Oscars is without a host for the first time, and many catagories will be cut from the broa...
Alec Collins, Arts Columnist

February 28, 2018
The latest addition to Disney's sprawling Marvel Cinematic Universe, "Black Panther," is the most important superhero blockbuster since "Iron Man" reinvented the genre in 2008. "Black Panther," released Feb. 15, has a majority-black creative team and cast, as well as an unabashedly...