The Oscars: more diverse, but lacks serious intention
Kim Henry, Senior Staff Writer
February 23, 2019
The Oscars have been in hot water for years.
The awards show was surrounded by controversies like #OscarsSoWhite and their record low ratings last year, according to a March 2018 Vanity Fair article.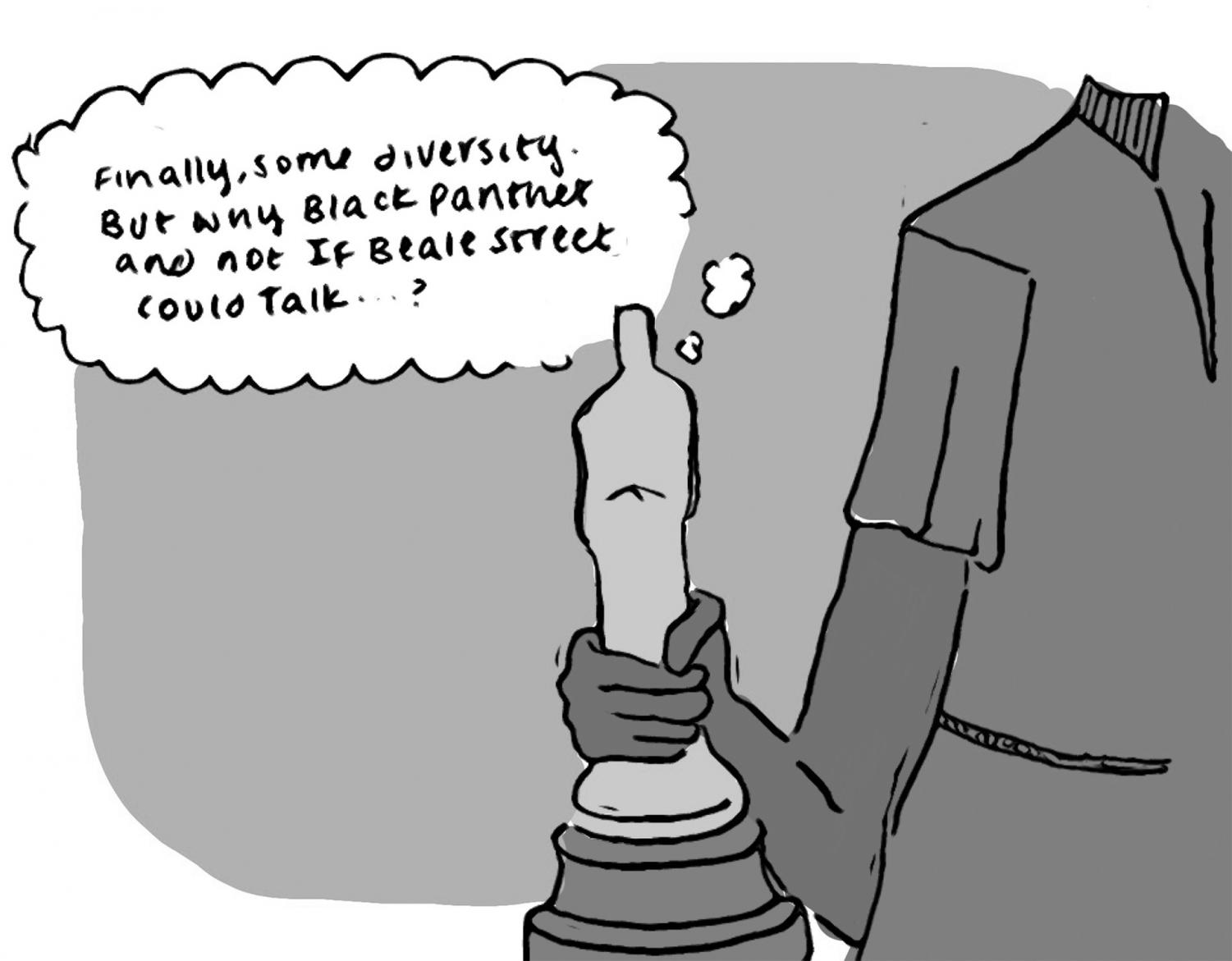 This year's Oscars is without a host for the first time, and many catagories will be cut from the broadcast.

Despite this chaos, at least viewers won't be able to accuse the award show of being too white, straight or male.

The field of nominees for the night's biggest category, Best Picture, is flooded with the "diverse" stories that the Oscars have historically failed to highlight.
But while movies like "The Favourite," "BlacKkKlansman" and "Roma" creatively tell often overlooked stories, some of the other nominees like "Green Book" and yes, even "Black Panther," make the Academy's foray into identity politics seem both obvious and not well thought through.

"Green Book" tells the story of black pianist Dr. Donald Shirley and his white driver, Tony Vallelonga, and appears on its surface to be an average feel-good historical biopic about friendship overpowering racism.
Yet the film has been judged by many black critics and Shirley's family as largely inaccurate.

Among the complaints was the representation of Shirley, an active participant in the Civil Rights Movement, as disconnected from the black community, and so uppity that the white Vallelonga had to introduce him to fried chicken.

Adding insult to injury, the script was co-written by Vallelonga's son, making it clear that "Green Book" is only interested in telling the white version of events.

"Black Panther" has the opposite problem. The movie was a cultural event, widely praised by critics, and most importantly extremely profitable. But, at the risk of crucifixion, does it deserve an Oscar?

"Black Panther" is a great film that tackles important cultural issues and stars a majority black cast.

It is also a mess structurally speaking, with a chaotic final act and CGI that is inexplicably bad for a movie with such a large budget.

"Black Panther" is a triumphant success of a superhero film, but that does not make it Oscar worthy. Much of its significance comes from the fact that it is the first superhero film with a majority black cast, but even among black films it falls short.

Spike Lee's "BlacKkKlansman," which also received an Oscar nod, tackles race and contemporary politics in an artful original way. "If Beale Street Could Talk," directed by Academy Award winner Barry Jenkins was snubbed in the Best Picture category.

And don't even get me started on "Sorry to Bother You."

There is more diversity in this year's Oscars, and that is nothing to turn one's nose up at.

While the Academy chose to honor black stories and filmmakers this year, its choices show that it misunderstands the potential of black storytelling to go beyond furthering ideological narratives around race and pulling in higher ratings.