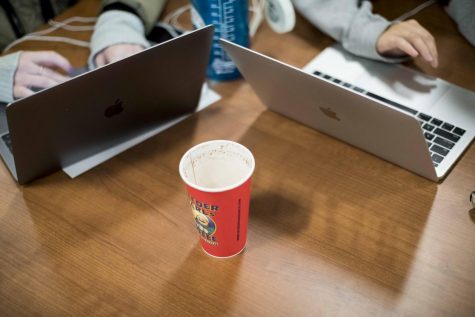 Natalie Charron, Staff Writer

December 5, 2019
With finals approaching, students are turning to caffeinated drinks in an attempt to summon the energy to cram. Several students at 10:30 p.m. Nov. 19 were at Howe Library for a late night study session, typing on laptops and scribbling in notebooks with Speeder & Earl's coffee cups sitting on their ...
Kailey Bates, Life Columnist

November 8, 2017
Some love it, some hate it, and some absolutely need — coffee. One of the most popular beverages on a college campus, coffee straddles the line between being a legal drug with possibly harmful side effects or a warm drink that awakens the senses before an early morning class is blurred. Coffee cont...